What do you think I should do in this little flower bed?
Hello! We moved into our house about a year ago with no prior experience taking care of a garden/yard. As you walk up to our door, there is a little garden on the right and on the left.
The one on the right has a magenta crape myrtle which was already there. I planted two blue plumbagos last summer which did well but they are pretty sparse looking now.
At the beginning of winter I planted some snapdragons. In front of those I put some silvery plants and in front of that some alyssum. On the corner I put some dianthus. Around the corner I just put in a new little boxwood.
-What do you think I should do with the bare spots? Do you think I should wait for the blue plumbagos to fill in? Should I plant some more snapdragons? Do you know if snapdragons will last through the summer here in the Houston area?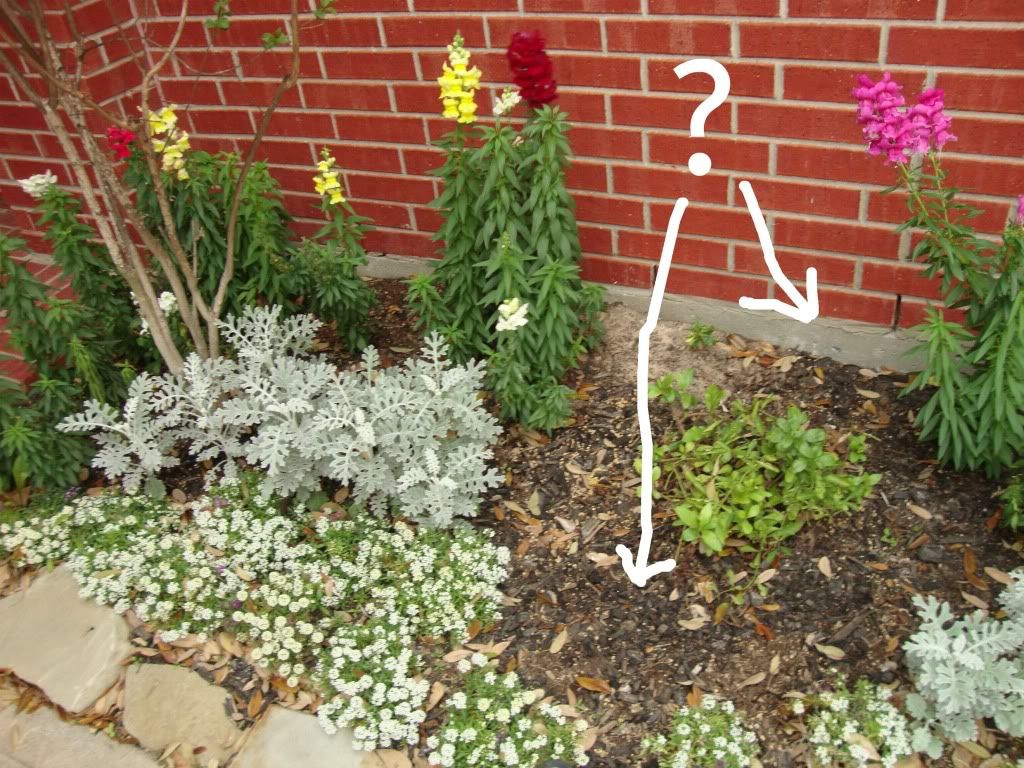 -What should I plant to the left of the boxwood bush? There's a drainage pipe there so not much soil depth on top of that.
-Do I need to try to rake up all those leaves? Or should I just pour mulch on top? It just looks kind of messy to me and everyone in my neighborhood has really neat and tidy front gardens so I am trying hard to keep up. Should I give up with all the flowers and just try out some round and rectangular trimmed evergreen bushes like most other neighbors?
Thank you for any help! :)