advice on first pass at landcaping plan
We are near the end of an interior renovation, and I'm turning my attention now to landscaping, which was never much but has pretty much been destroyed by renovation. I know you need a lot of information to make sound gardening/landscaping decisions, but I'm hoping that GW gurus might be able to give me a few pointers to get me started in the right direction. I include the existing site and my current landscaping plans below. What I'm trying to accomplish:
A) without spending too much money, develop a plan that will allow us (2 adults, 2 children, 1 dog)to enjoy house and its connection to yard. Large yard is to NE side of house
B) give us more privacy from neighbors on south side of house
C) give us some privacy from street on patio
I know it's a lot to ask, but if you can point out the obvious things I need to consider or do differently I'd appreciate your advice as I've never done this before.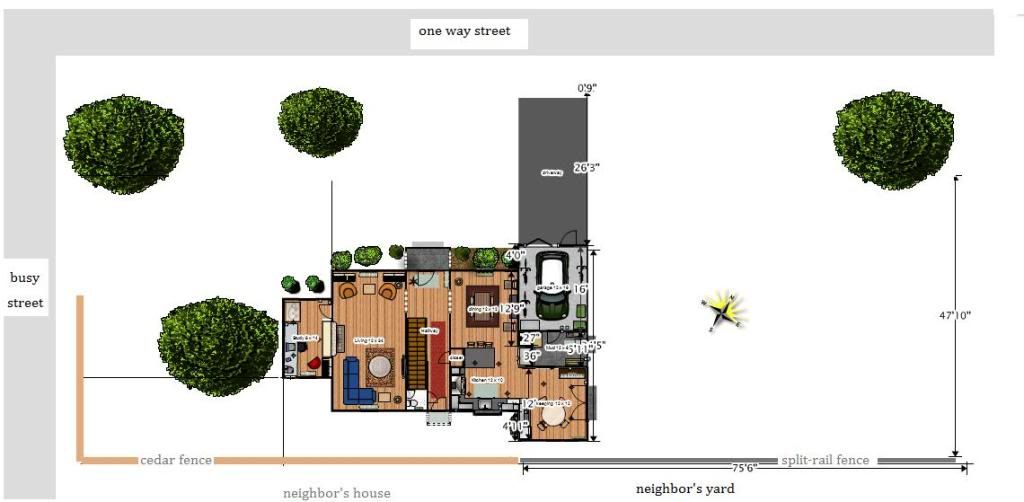 plan