Landscaping Ideas?
Looking North: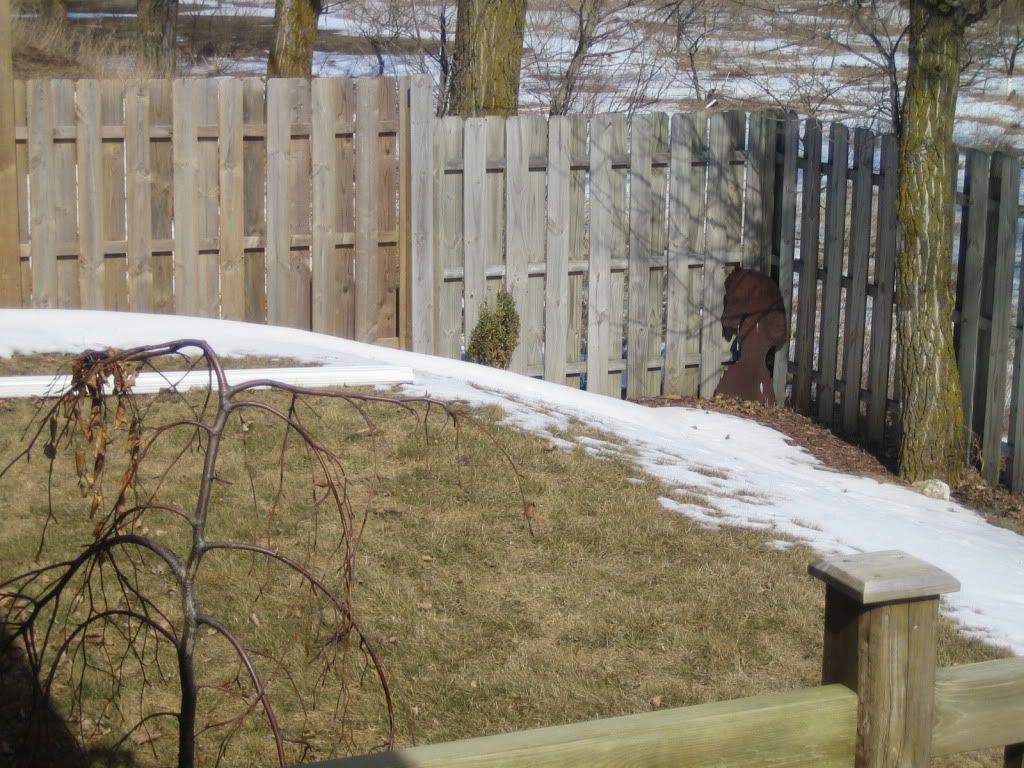 Looking East:
Looking South:
Our house was built too close to the back property line and the original excavator sloped the back yard down to the fence (about a 45 degree pitch right into the fence) making the back yard virtually unusable, not to mention overlooking our neighbors.
It is 25' to the back fence. There is a small square deck just off the back door. The top-half of the yard is flat, the other half slopes to the bottom of the fence(dropping about 4' in total). We own a few feet beyond the fence in all directions.
There is a Weeping Plum and Japanese Maple next to the deck, and that is a Pendula Cherry in the corner, and we planted the emerald green Thujas on the other side of the fence.
I was thinking about planting some Sweet Autumn Clem. along the fenceline.
I like the idea of a lattice to raise the height of the fence, but am open to other suggestions.
Other than that I don't have a lot of ideas.
*Really need some help clarifying a vision for this space. I like the idea of perennials and foundation plants; I don't mind pruning. Looking for a nice place to spend quiet-time, aesthetically pleasing, and privacy if possible ( neighbors). The house that is visible in the pictures is where the privacy concern is, otherwise behind us is a privately owned Cherry Orchard that is currently not being used.
I don't have a massive for this, but will work on it over several years if needed, so I am not hung-up on the cost.
Thanks for any thoughts you might have.