Connecting old to the new
peace_rose
(5)
April 20, 2010
Hi all,
Prior to starting an addition to our home we had about 10 feet of concrete between our home and the neighbor's fence. When we dug out to lay the new foundation, the excavators had to remove much of the concrete from our patio, but there is still a lot of concrete patio remaining:
In the photo above the plan is to lay a concrete walkway (about 30" wide) leading to the backyard. So there will be about 2 feet of dirt between the "new addition" and sidewalk, 2' of sidewalk, and 1' of dirt between sidewalk and fence. The problem is what to do with the areas around the window well and grill.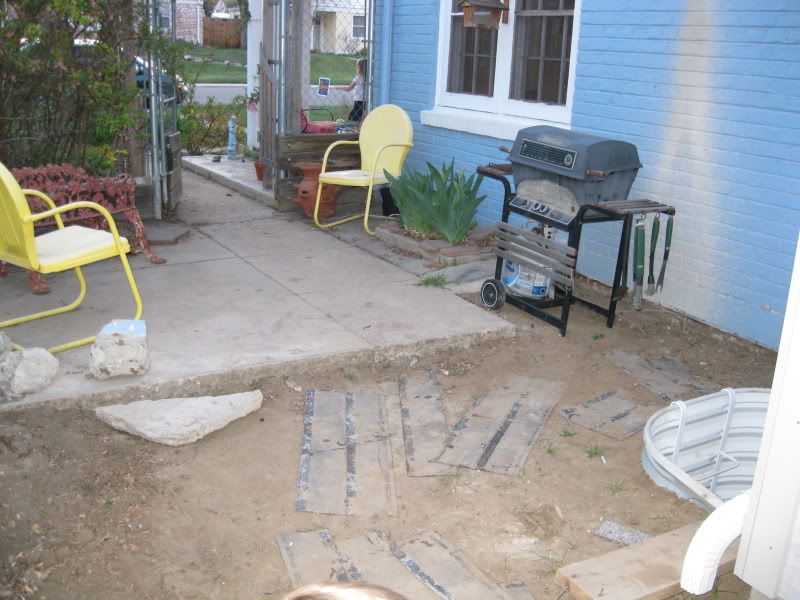 I'm torn between just filling it all in again with concrete OR if we should leave some dirt to allow space for planting. Here is what I'm leaning toward (please excuse the rudimentary photo-shopping!):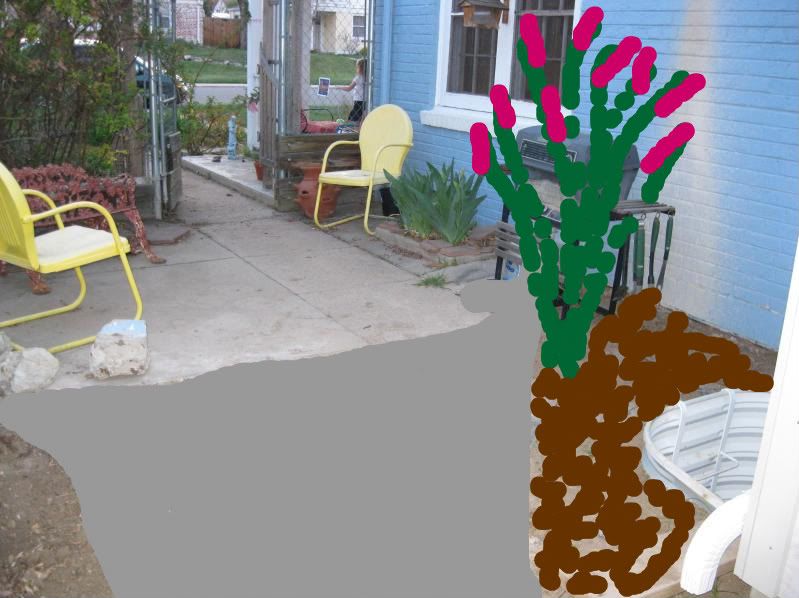 That's a butterfly bush I drew, can't you tell? And the brown stuff is supposed to be mulch.
Here's another view:
So basically we could curve the sidewalk to naturally meet up with the existing patio and house. On a practical note, I'm wondering if it would be better (drainage-wise) to lay the concrete right up to the house? (ie, tucked in between the window well and everything).
Other things to note:
- This is a joint venture between DH and I and will need to be negotiated. Translation: if it were up to him we would pave the whole thing. :) His compromise would be to pave up to corner of the window well and leave me the teensy-tiny triangle of dirt between the house and the window well ladder. But I think planting anything in such a tight space would seem cramped.
- Although a nice flagstone path or pavers would be more aesthetically pleasing, it's not an option right now.
- The reason why I really want to allow space for planting is because the view from the inside of the house could use it.
- The blue brick is the south side of the house. It's very hot in the summer, but is pleasant the rest of the year, even a desirable place to be on a sunny winter day in Denver.
- The grill in the photo is non-essential. We can find another spot for it.
I usually hang out on the kitchen forum, but our project surprised me with this landscaping dilemma. Am I on the right track? Thanks so much for your insight!