Have:Thunbergia Erecta, Kings Mantle
crueltyfre
(Tampa 9a heat 10 sunset 26)
May 7, 2012
Offering this plant, in bloom now, picture taken yesterday.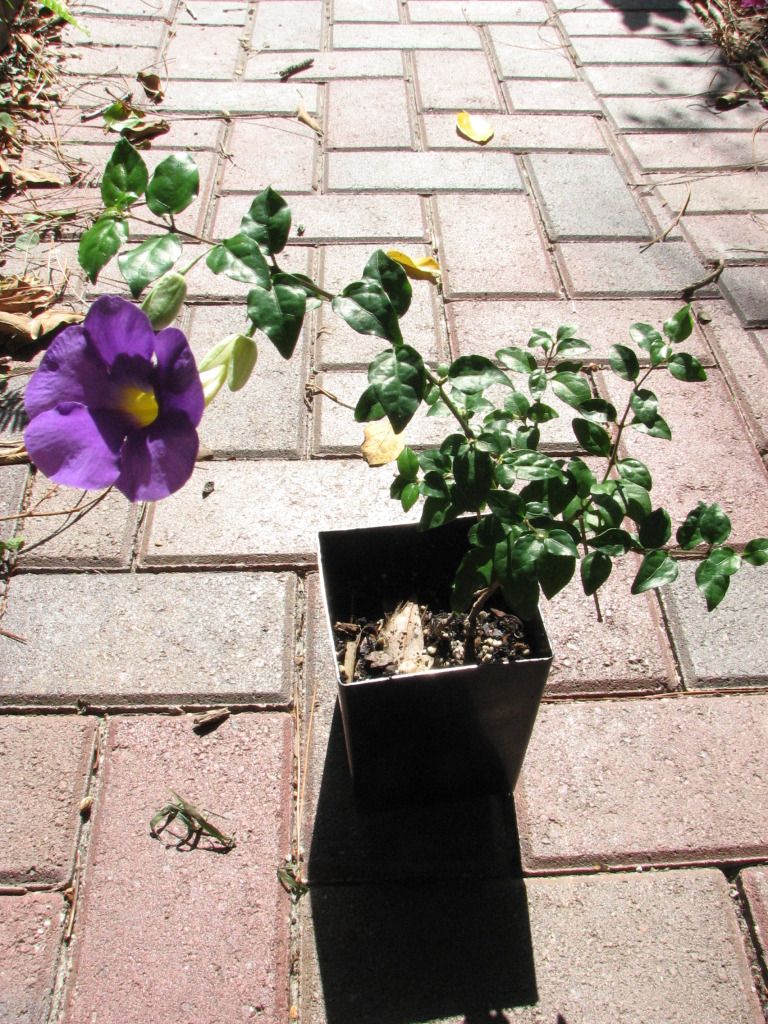 Looking for rare, different, unique, ROOTED plant in return. Especially interested in finding Garlic Vine (Cydista aequinoctialis), BAUHINIA INVOLUCELLATA (Orchid Tree Vine) or Camptosema grandiflora "Dwarf Red Jade Vine" but can be tempted with other unique items.
Not trying to be a jerk, but don't offer me something I can get at Home Depot. I need zone 9 plants that can take Florida heat and a couple nights of freezing as well. Here's what I already have.
Lori
Here is a link that might be useful: Plants I own, not all in quantities for trading