What to do with an oval bed?
My front door is on the side and the flowerbed was hiding the entrance, so I took the boring hedges out, reshaped the bed and moved it away from the sidewalk just a little.
Before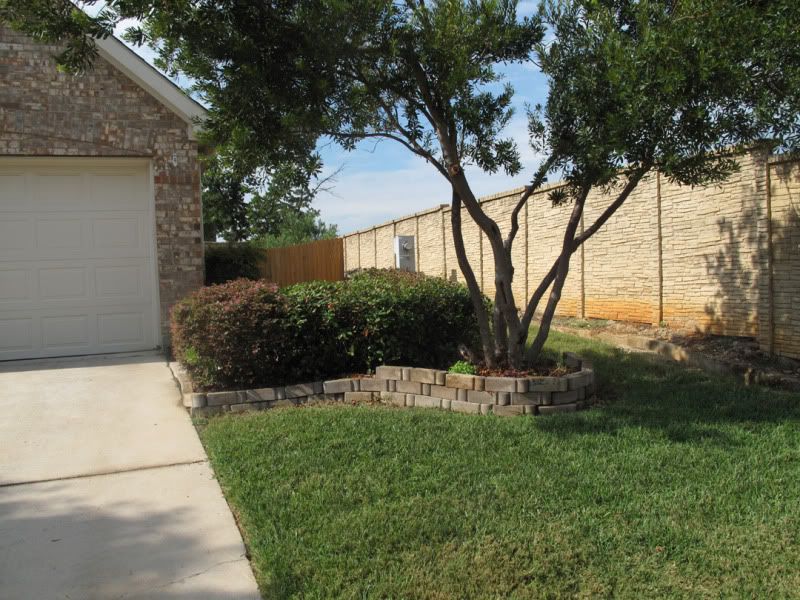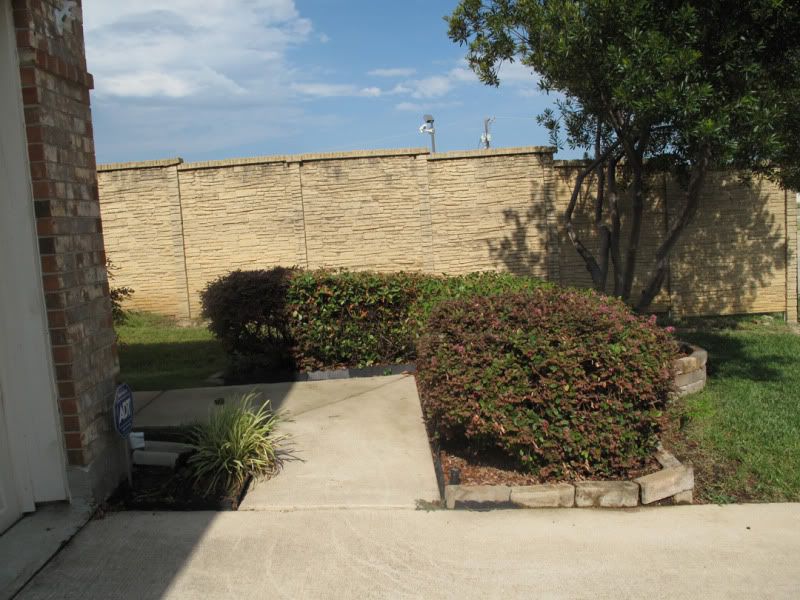 After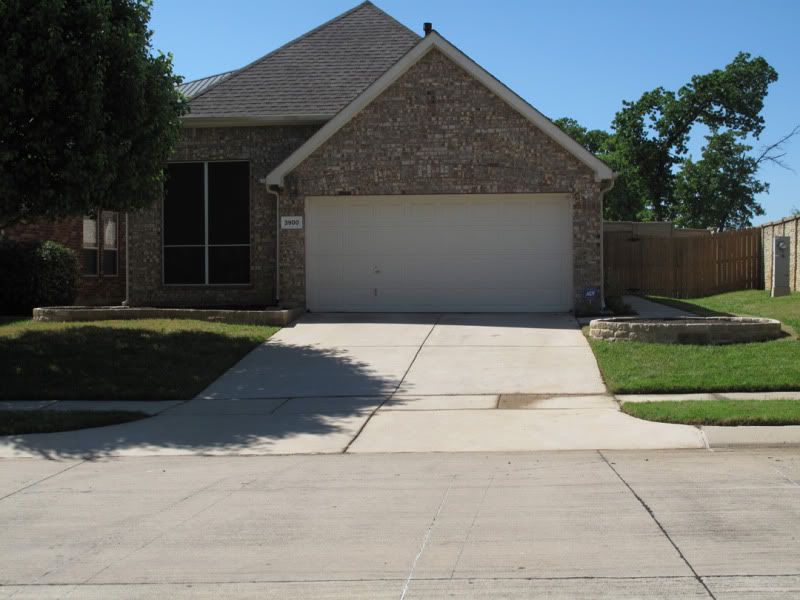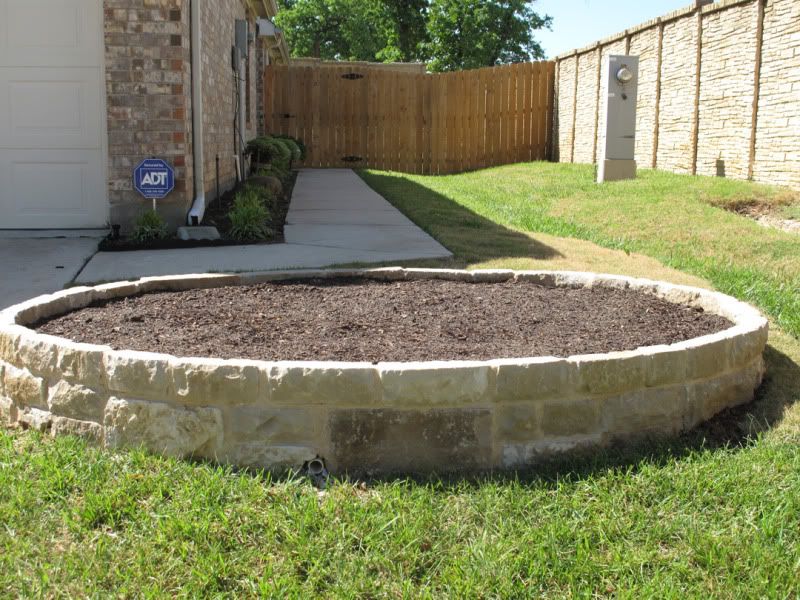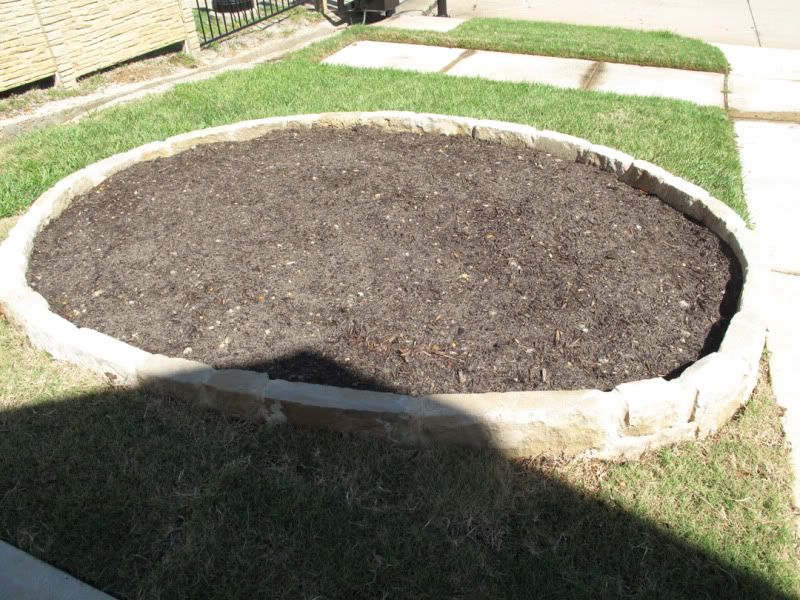 I know you probably can't suggest plants since we're all from different zones, but does anyone have suggestions for a design? I don't want any shrubs that have to be trimmed and I do want some perennials to add color. Would you just make this a perennial bed? If you added some evergreens, would you place them in the very center of the bed or towards the back? I don't want anything taller than 2'-3', but I also thought of placing the tallest plant over to the far right, possibly a Hameln grass. I would like a "wow" bed, but I'm just not sure how to achieve it.