Meiwa-sink or swim
Hello all,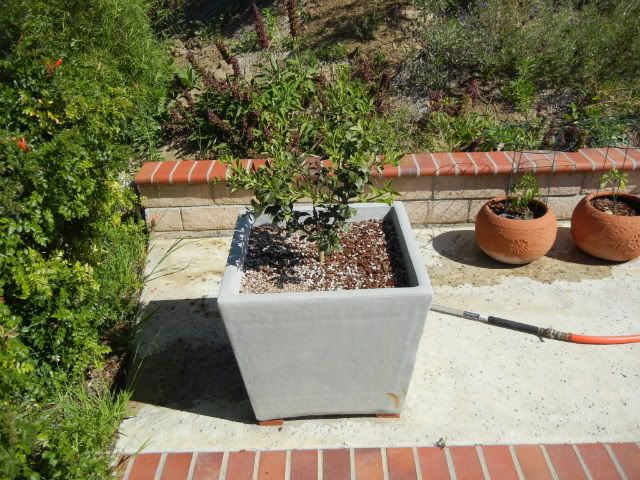 I waited two years for our nursery to get in a meiwa kumquat, they usually just carry nagami's. So I made my version of gritty mix, pulled out the meiwa and started to loosen up some of the soil with the water hose. Well, I intended to only take off a couple sections of the soil from two sides, but when I hit the root ball with the hose the whole thing just started falling apart, so it was "what the hell". I took off all the soil without pulling at the roots, I cut off the bottom third (which wasn't much), then planted it.
Before anyone say's anything, the soil is mixed well, I just raked my finger's across the top to even it out and it moved all the bark to one side. Also, it is in the sun, I have a back injury and there is no moving that huge container, it's bigger than it looks like in the pic, the container alone is heavy, once it's filled it stay's put.
The poor meiwa will either sink or swim, I'm keeping my fingers crossed.
Jerry