My sieve's and things
Hello again,
These are just a few pic's of my sifting tools and recently re-potted plants.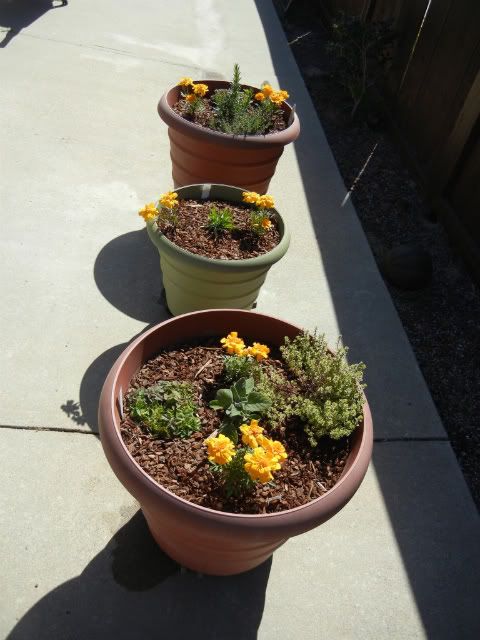 My herbs
My blue sieve's and one of my worm bin level's that I use to rinse off all my materials, works great.
I know the sieve's are small, but, I have lot's of time to sift, and once I've re-potted everything I will only be doing one pot here and there, these blue sieve's stack and don't take up much room. Below the table is the sifted leftover material that I'm going to use in a hypertufa project.
My sifted material, two sifted sizes of Turface, pumice and perlite.
That's it for now,
Jerry