Rain Garden plans - Too close to house?
I'm having 2 rain gardens put in on my property next week, both redirecting water which had been going into storm drains. The one in the front yard ends up around 10' from the house, but the proposed spot in the backyard is causing me to question if I'm doing the right thing.
Here's 2 pics of the proposed site. The rain garden would go in the area inside the stone path where the downspout currently runs into the storm drain (about a 9' x 9' area):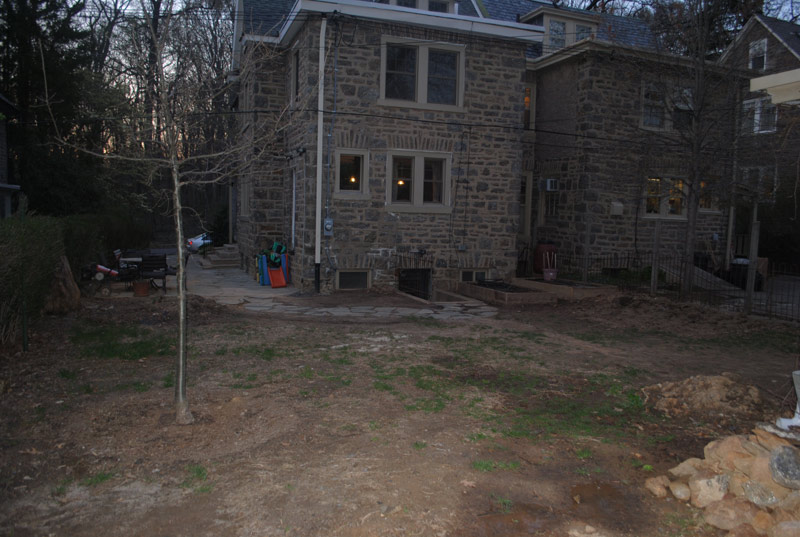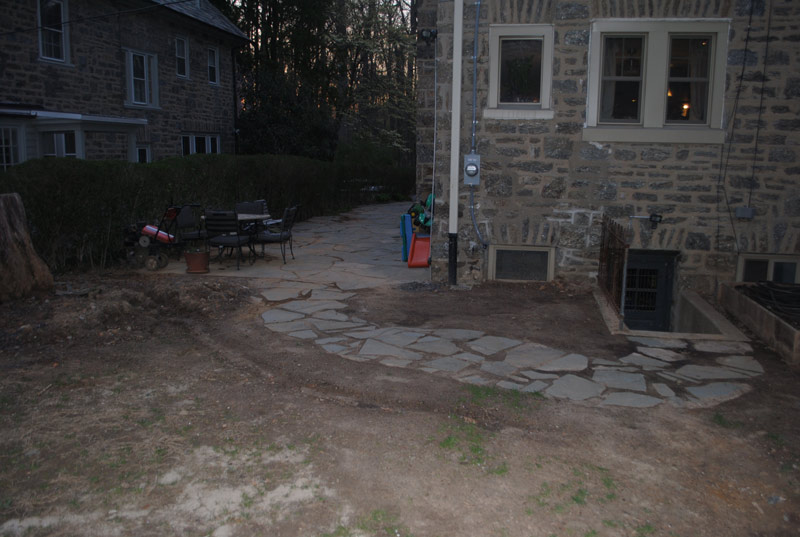 The plan is as follows:
Excavate 24-30", incorporate sand/peat into soil, create a depression and install river stone in base to drain and small bounders around top. They're also putting in a permanent swale with an erosion mat around the area where my "temporary" swale is, to catch the rest of the runoff from the yard, which all slopes toward the house slightly.
My soil has a lot of clay in it. I'll get puddling throughout the "yard" (no ground cover yet) after heavy rains, but they are always gone by the next day, even after a few inches of rain.
The basement was waterproofed from the outside over the winter - excavated down to the foundation, sealed/patched with hydraulic cement, and then a rubberized coat was torched on - and we finished the basement interior. It is definitely dry now, and although I really want to do what I can to help with stormwater runoff, if I were to get water in my basement from the rain garden being too close, it would be a disaster.
The company I'm dealing with has done many of these and have worked with the city water department on some big projects as well. They assure me that they'll be able to use the existing drain - next to where the storm drain goes into the ground - for overflow in big storms. I have to take care of diverting at the downspout somehow.
Any feedback on whether this project seems like a good idea?