I think I'm a gritty mix failure too :(
After hearing all the rave reviews on this mix, I decided to try it out for myself. It was a bit of a pain to get the ingredients, but I am using:
- Turface
- Repti-bark (it was on some massive special at Petsmart at the time
- Grey pidgeon grit, which the storeman assured me was granite.
I planted my plants about four weeks ago. Here are the results: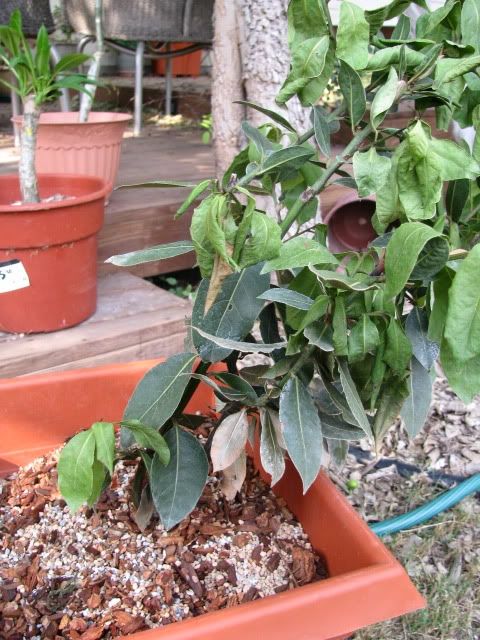 This is my bay tree. It looks like it's extremely thirsty, but it's crazy because I water it every second day because of the high temps we have here - and everything I've read about bays is that they love the heat and can tolerate it very well.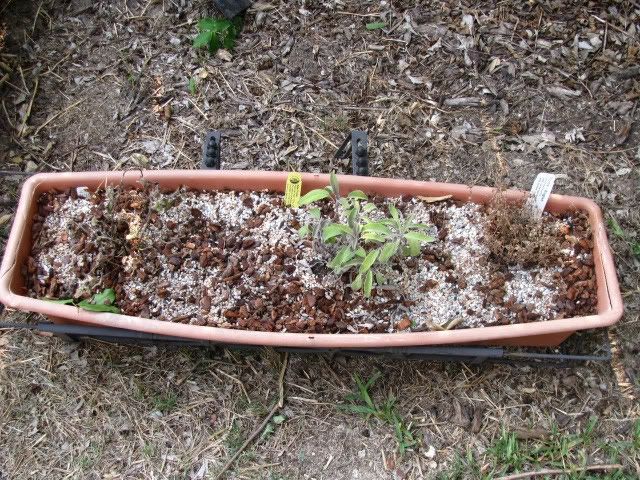 My first herb box. Oregano, Sage, Thyme. Thyme died almost immediately after being transplanted in, oregano has only just recently been on it's death bed. Sage looks close to joining. Again, been watering it constantly. Now, it did get a fair amount of afternoon sun which I thought might be the issue but I moved it to a place where it would get morning sun and afternoon shade, and that's when the oregano decided to cark it.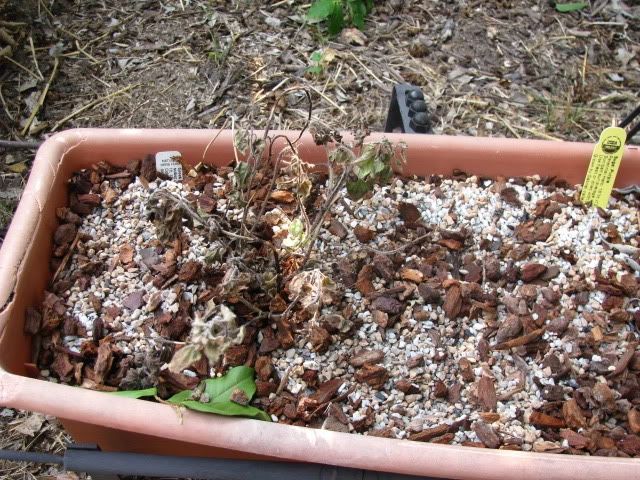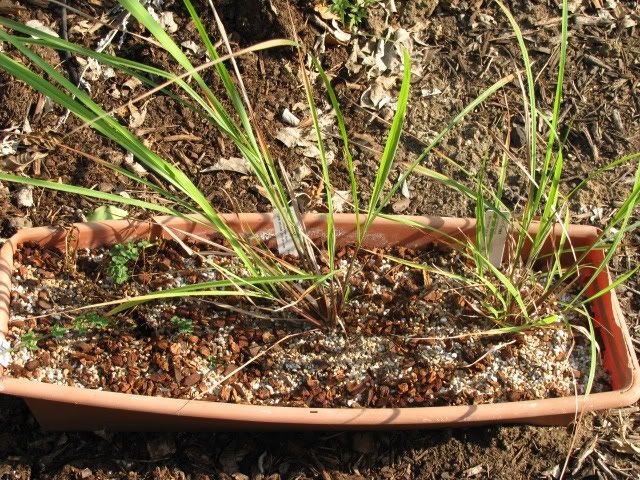 This is my second box. Chocolate mint, lemongrass, lemongrass. The lemon grass look perfectly fine, the mint took a beating when I transplanted it but it's pulling through, as mint does. It gets some afternoon shade, and it's been watered as much as the others above.
What have I been doing wrong? I really want to save my bay tree but everything I'm trying is not helping. The smaller herbs I can deal with losing as they are pretty easily replaceable. Is it because they were in the hot texas sun all the time? Because they were perfectly fine after I had transplanted and kept them in the shade.
And more importantly, what can I do to fix this?