For the Love of Ivy (Warning: Photo Heavy Thread)
catkim
(San Diego 10/24)
April 6, 2012
GardenWeb won't let me imbed a YouTube link here, so for maximum viewing pleasure, open a new window and search for "Ivy, Mammas and Pappas". Play the music while viewing the photos, it's much more entertaining that way. ;-)
This photo essay is intended to explain my personal aversion to ivy. This does not mean ivy is ALWAYS an inappropriate choice. These are my personal views only. End of disclaimer. Each photo was taken this morning within 50 yards or less of the front door of my rental home. This is a densely populated beach community in Southern California. The low end price for properties here is around $450,000 for a junker on a postage stamp lot. Here you have ample opportunity to view Hedera helix growing in a controlled suburban environment.
Fences are an attractive nuisance for ivy. Two months ago, this was fully 8 feet in height, but has been "trimmed" to a height of about 4 1/2 feet.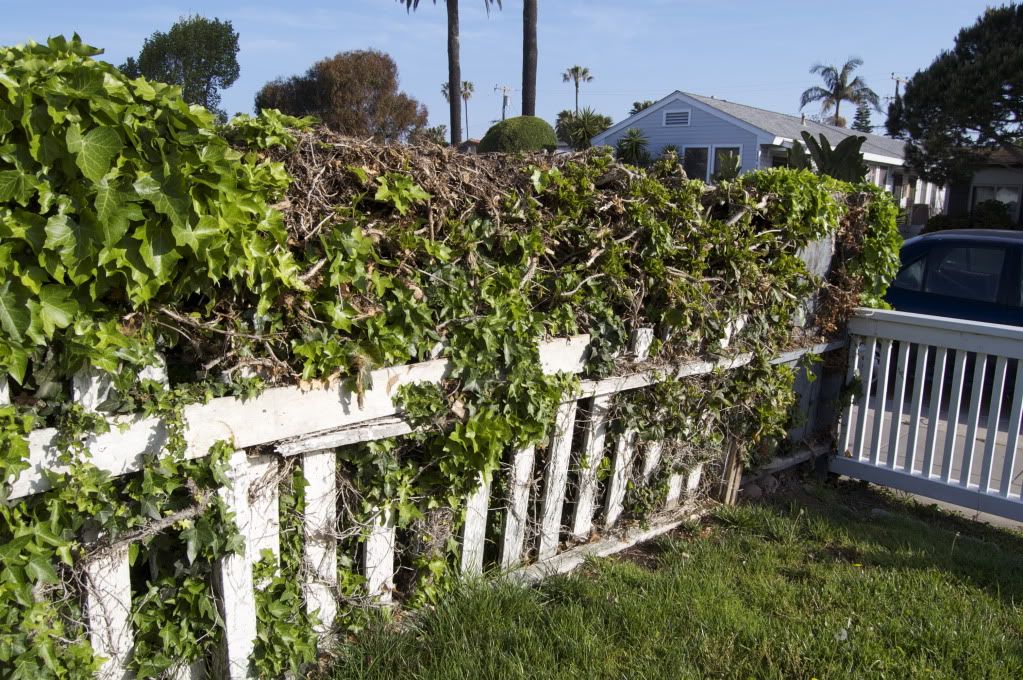 The other side of the fence. This may have started out as a groundcover, who knows..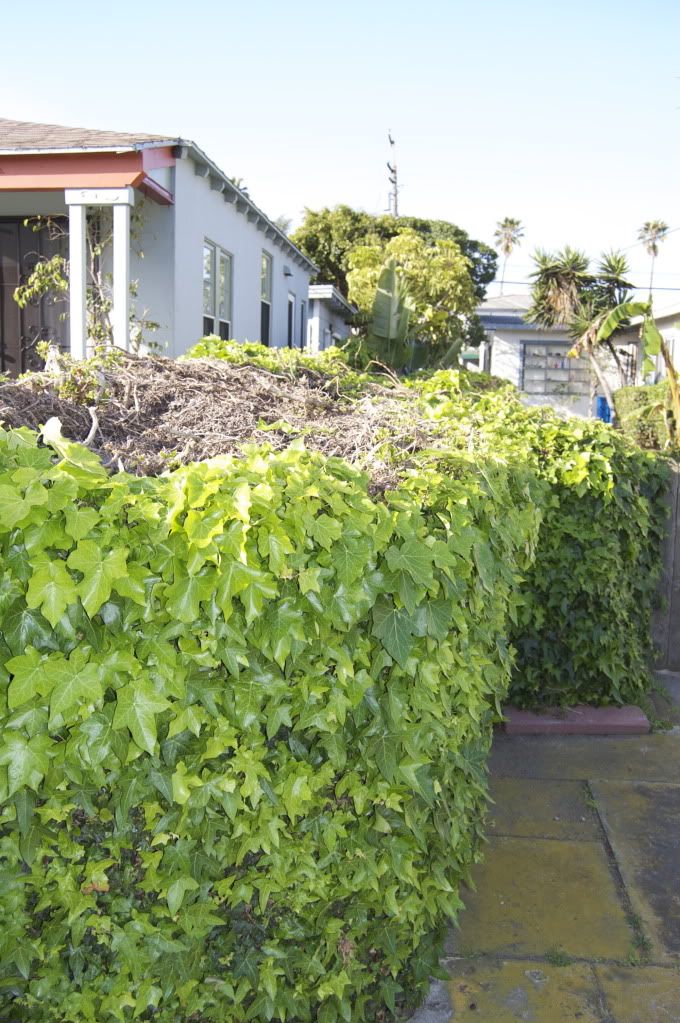 A few doors down, and spreading to the next door victim...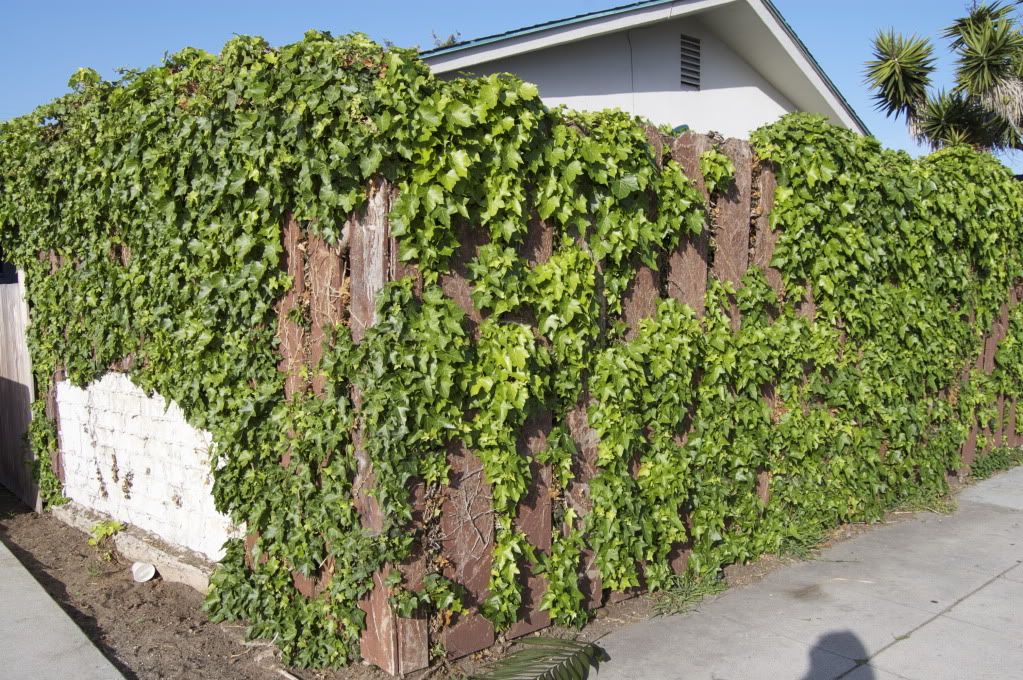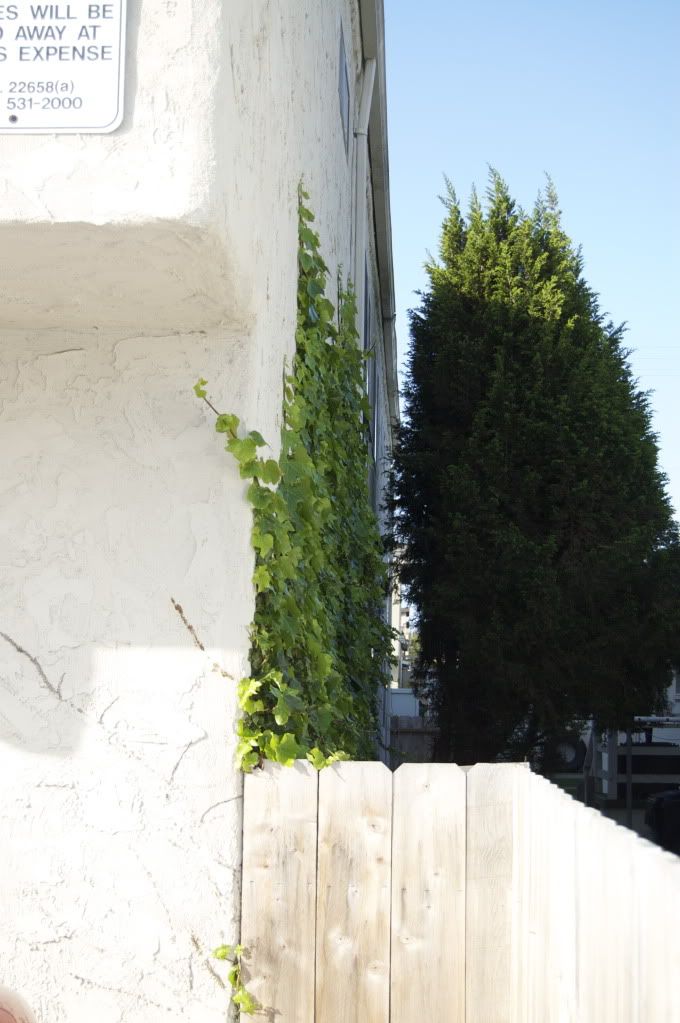 Here we have the manicured version, what most people expect when they plant ivy.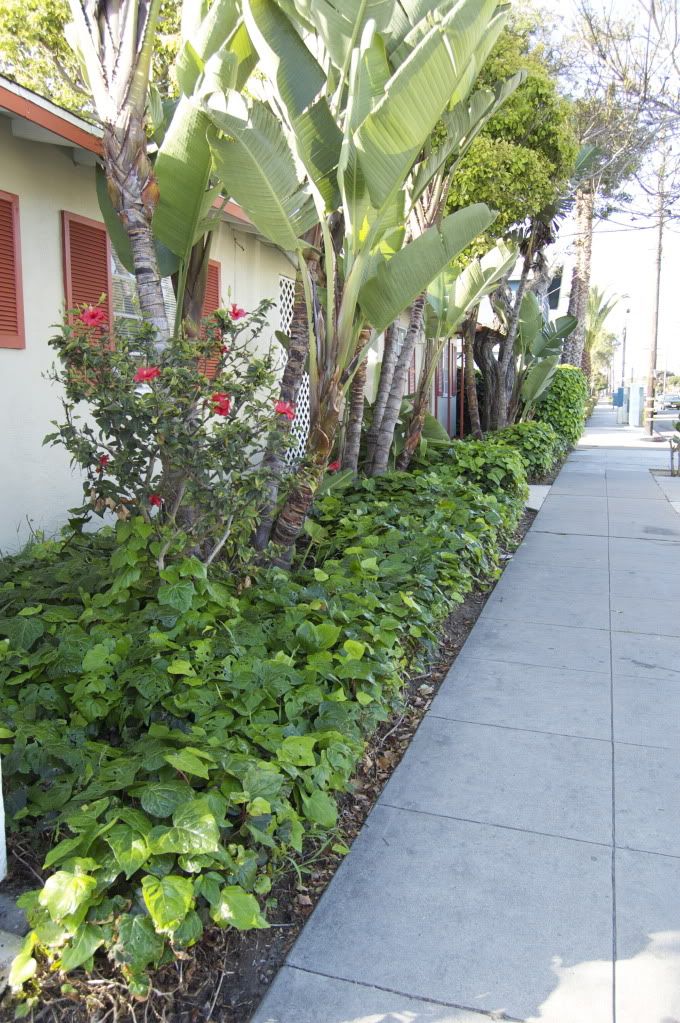 Don't turn your back, though; it's just dying to climb this tree.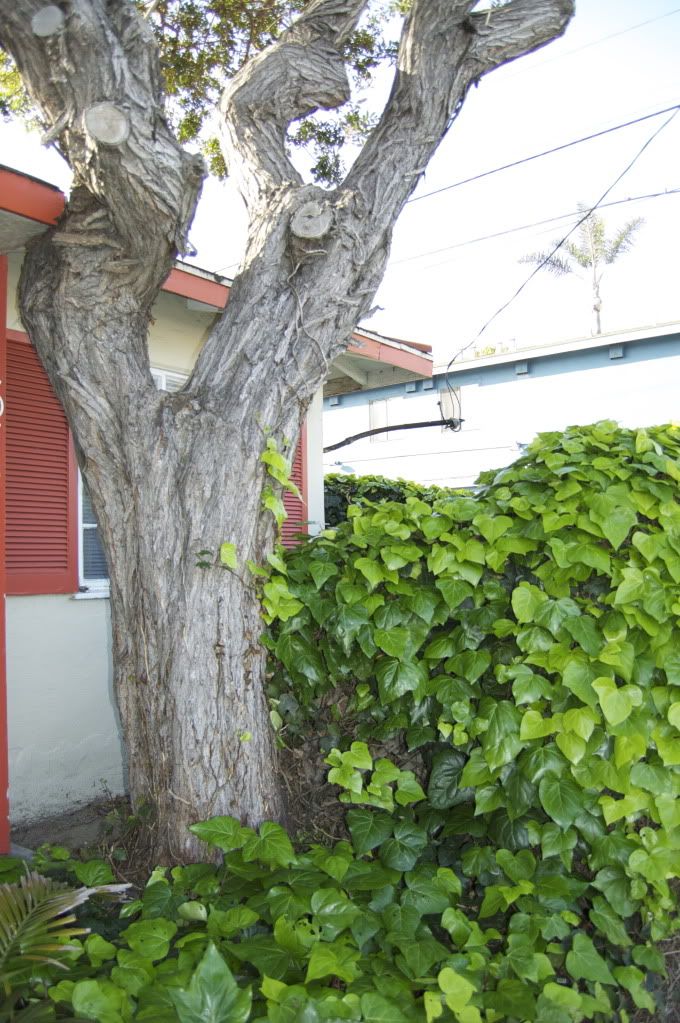 And around the corner, you can see evidence of an ongoing struggle: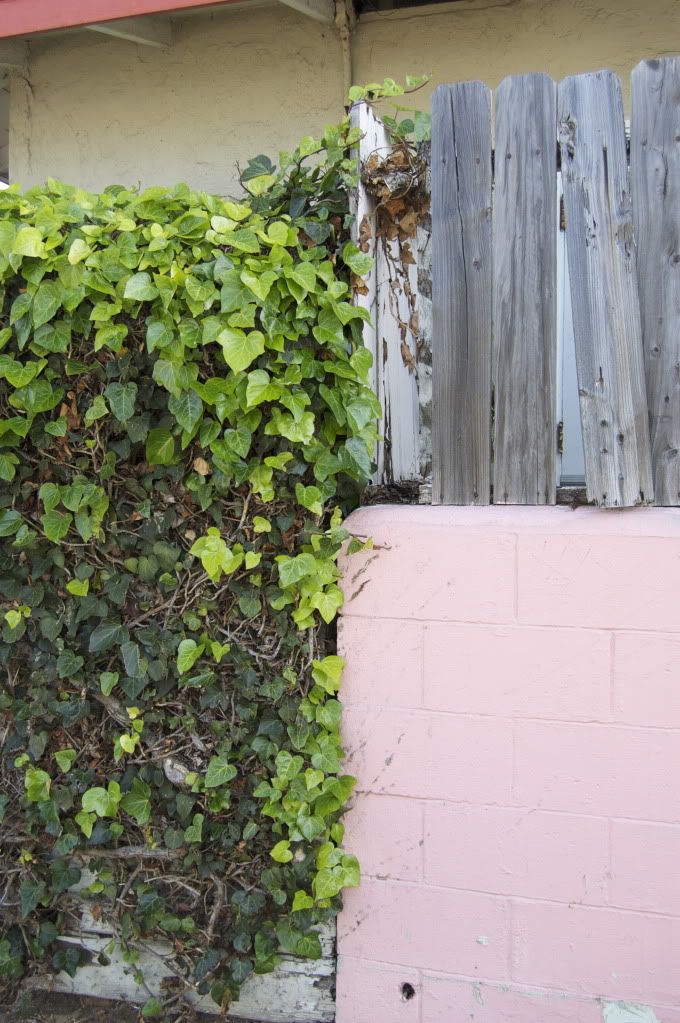 This neighbor is getting up in years, probably needs a kind-hearted soul to go up the ladder for him: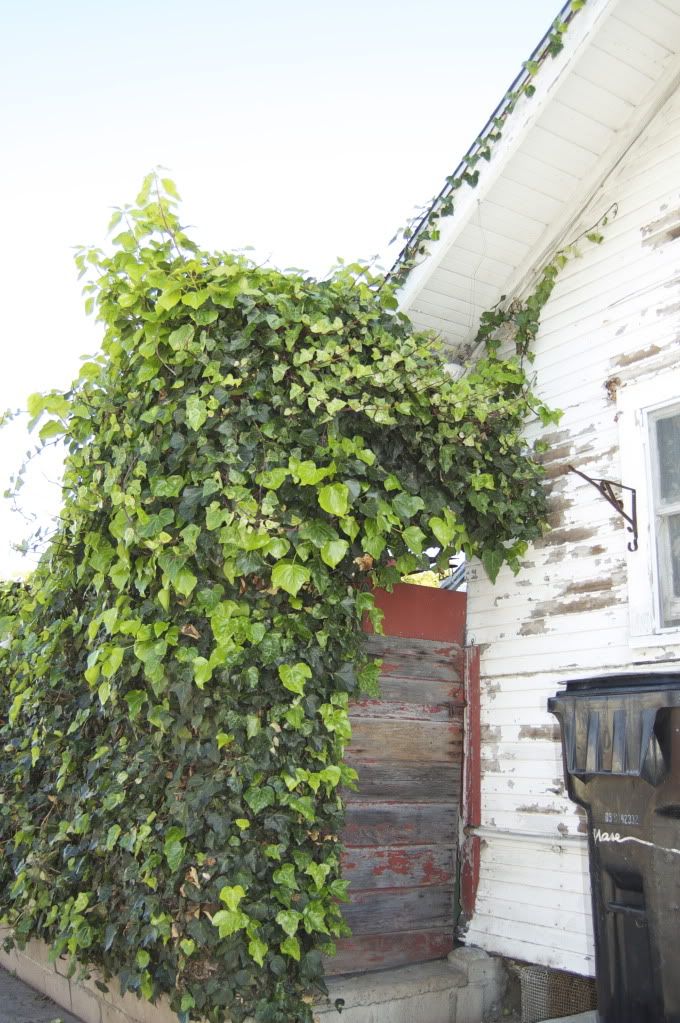 If the music is still playing click the link below and clap along...
Here is a link that might be useful: Trees with ivy