A New Look For A Old Container~
jojosplants
(9/ Tucson, Az.)
May 12, 2011
My last visit to my mom's I noticed a empty container, plastic, Just sitting in her front yard.. Well mostly empty, it had a dead plant. lol...
I teased she should toss it. She wouldn't, my brother had given it to her, so she wanted to find new plants.
So I took the container, and gave it a fresh new look! And have some shade loving plants to put in it soon.
Here's the new look to it. It was just plain, terra cotta color.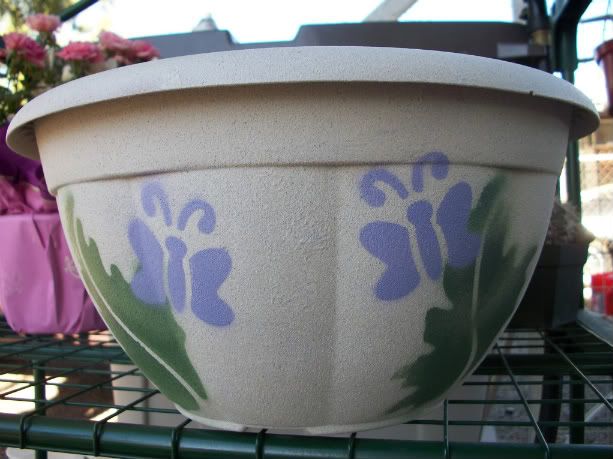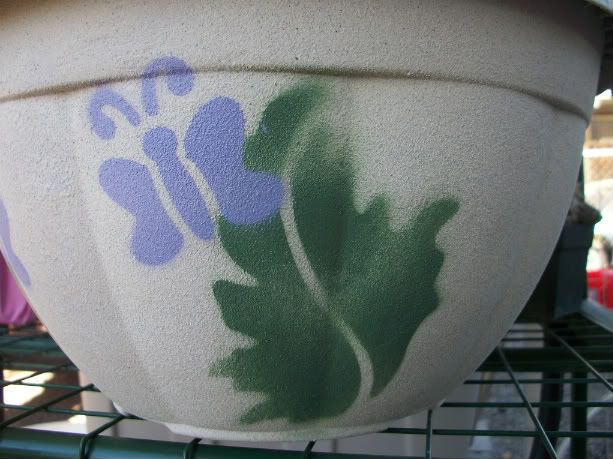 I know mom will love it! I really like how it turned out to.
A can of textured spray paint for the base, a few stencils and other colors. Simple! ;-)
Now I have a bunch of my own to spiff up too!
And while I was feeling creative...
I decided to do something about the garden tools I am always losing!! Boy do they blend in when leaned up against a shrub! lol!!
No no more!
A little wild Duck Tape took care of the problem! ;-)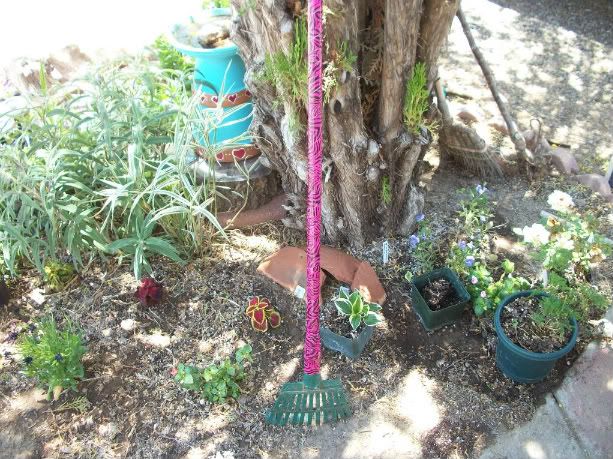 And,
Hubby won't be wanting to borrow them anymore. he he...
He takes the rake when he goes fishing, to clear the camp. So I'm home, time on my hands and no rake. lol... I've tired finding him his own, but no luck yet. So until then, I think mine is safe. ;-)
Do you have something in the yard or home for plants, you've given a new look to?
Or clever way to keep track of tools?
Please do share!
JoJocolor>