Small brown spots on cherry tomato and eggplant
Hi,
I had a similar issue last year with my tomato plant and was never able to find the cause. I thought perhaps it was some sort of disease that came from the nursery last year but this year i grew from seeds that came from a different source. Not all leaves are affected and i don't really see any wilting or yellowing. Anyone have any idea what could be causing this?
I checked for mites and didn't see any. I have had a couple leaf hoppers on days here and there but nothing compared to last year. I'm on a balcony in the concrete jungle so i don't get tons of garden pests.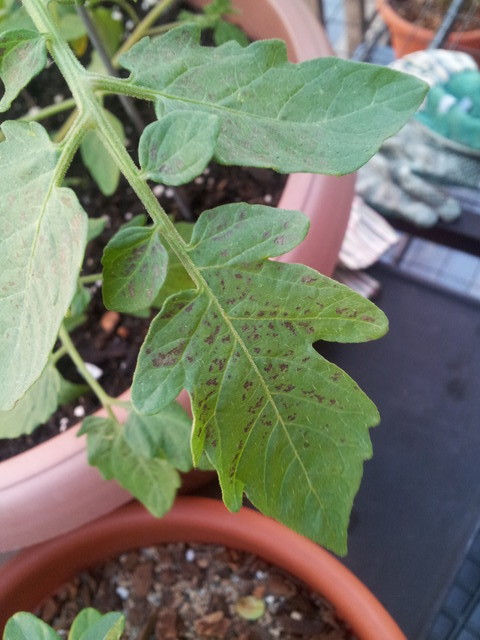 This post was edited by doomahx on Wed, Jun 12, 13 at 6:25