I hate mulch. Options?
Doing some re-landscaping of a building we recently bought. The current situation sucks: some trees, some of those overgrown juniper type bushes, and piles of rocks, mulch, and sticks, bordered by that wonderful plastic tubing junk. I love gardening and landscaping and I want to put a lot of love into this place.
One thing: I hate mulch. I don't want to be constantly sweeping it off the sidewalk and picking sticks out from the giant elm in front. I don't mind weeding, though. Is there a good alternative to mulching around all the perennials I am going to plant, like a groundcover plant or something cool like crushed brick or a nice looking stone? Well, I suppose I do know those things exist, I guess my question is more, is there anything to look out for using those? Does a good stone/fence border make all the difference?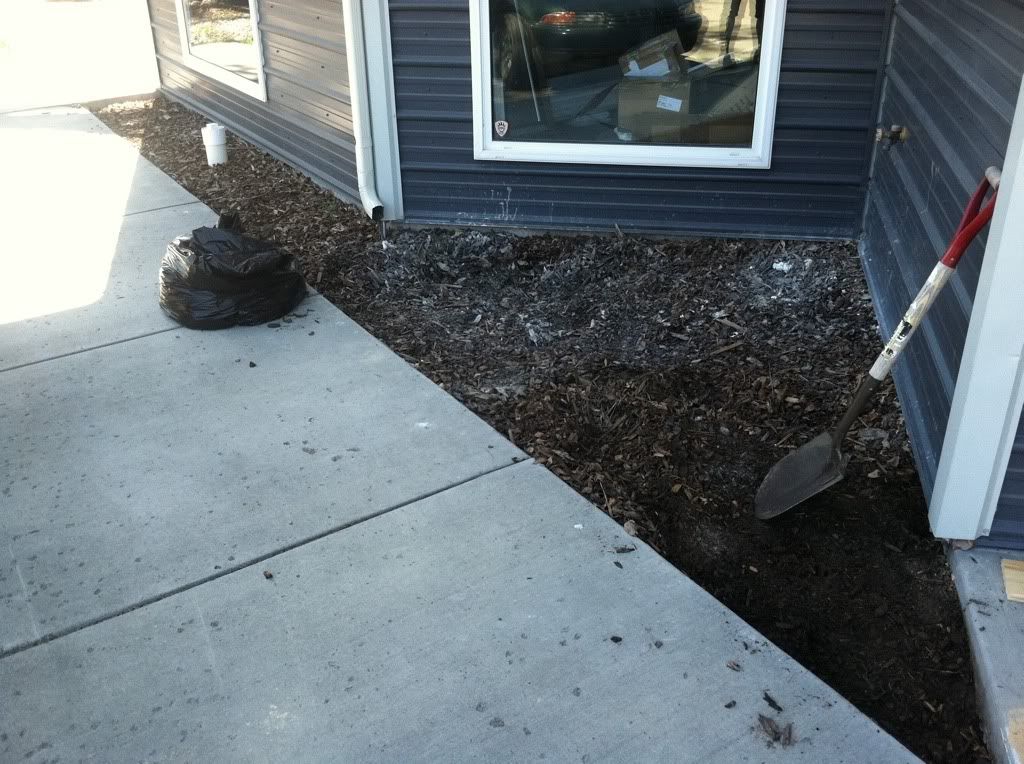 First spot to tackle. The big triangle is going to have some pavers to put a grill and accommodate that spigot. Those windows belong to a salon so some low plants to frame them a bit seems like a good idea.
Any suggestions for plants that will look beautiful in the winter too? We're in Montana so the first thing I think is red osier dogwood.
Thanks in advance and sorry if this seems a bit scatterbrained, I'm posting this from my phone.