wanted: have: string of pearls
christy51274
June 11, 2014
Just recently purchased a String of Pearls plant (Senecio rowleyanus) at a local supermarket without really knowing how to care for it. Left it out in direct sunlight for a few hours, assuming that because it's a succulent, that it would require bright, direct sunlight. Anyway, it's slightly burned on top, but is still definitely savable. I'm not a very experienced gardener, therefore, do NOT want to invest the time in caring for this gem of a plant. Nor do I have any place for it indoors.
As far as what I'd like:
Dahlia tuber(s)
OR
Any other tubers/bulbs that can be planted for late summer/early fall bloom.
I'm new to this online exchange thing, therefore would like it if someone local could exchange, but would be willing to ship the plant.
I live in Severn, MD.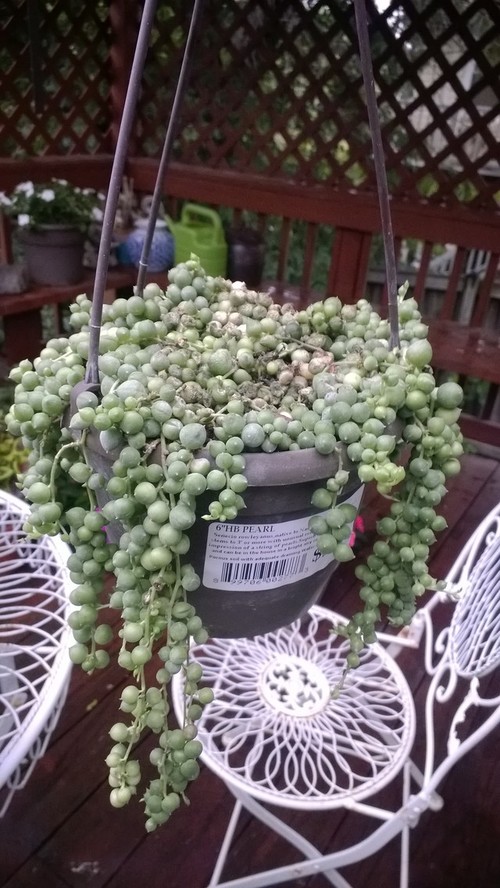 This post was edited by christy51274 on Wed, Jun 11, 14 at 8:30