not exactly strawberry fields ova heer...PICS
achampag
(5b)
June 15, 2011
first off, wonderful forum. thanks! been learning a lot.
i live in downtown indianapolis. you can see extensive pictures of my garden on my twitpic here:
http://twitpic.com/photos/achampag
i have all sorts of things. but might have bitten off a bit too much, and am now ready for some rewards to alleviate some frustration. bee balm and basil...i am finally winning the war on these...but now my strawberries have issues.
sigh. these are in pro-mix...not the bale, the green organic bag. (my maters are in the bale promix. yes i have read al's fabulous long pieces on soil, just not in time for this season)
they have been fertilized w that plant tone, and more recently w a controlled release fert. 12-4-8, like al said.
they were sprayed a little w neem in early may. more recently i tried a sulphur/pyrethrin 3 in 1 from ortho elements. i only got away w that b/c we have had so much blankity blank rain lol dont worry i found out that is a big no-no.
so i could keep using the 3 in 1, which really doesnt seem to be working...or i have the bonnide copper fungicide that i used successfully on my maters. i am pretty sure this is fungus. i would rather NOT buy any more demon ortho monsanto products, but frankly i want to save these plants and POSSIBLY get a friggin strawberry...ok pic time. these are on my photobucket, same username.
please note that i think i have 2 different issues, the yellow fungus thing and then red spots which can be seen in the last pic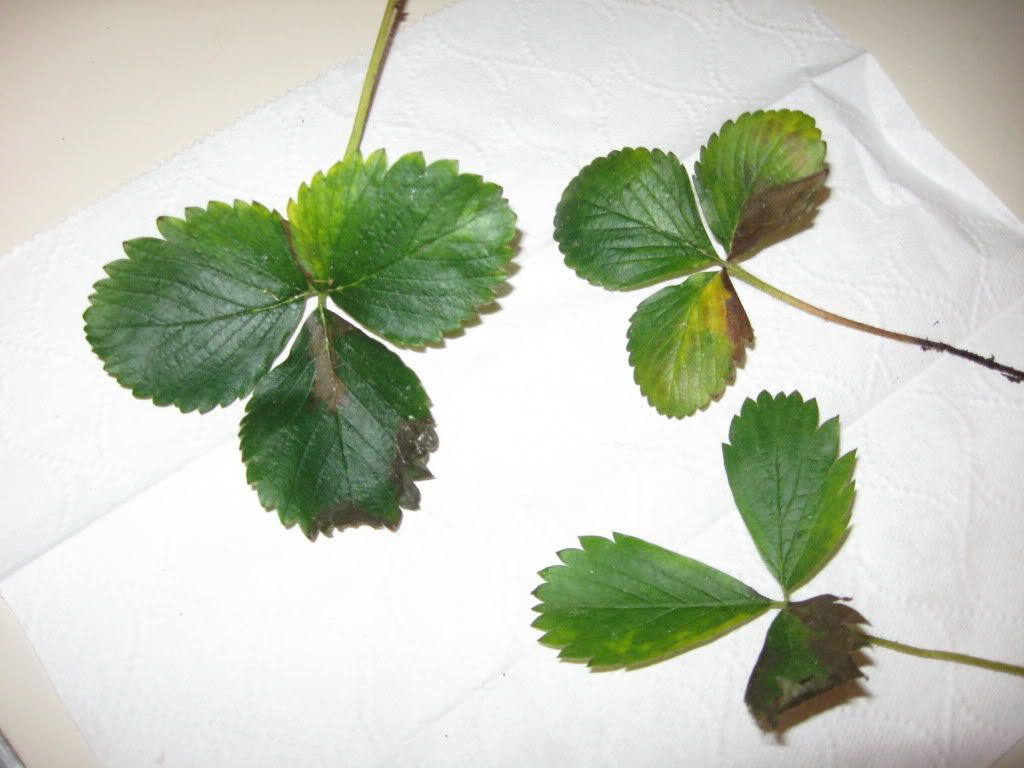 straw 1
straw 2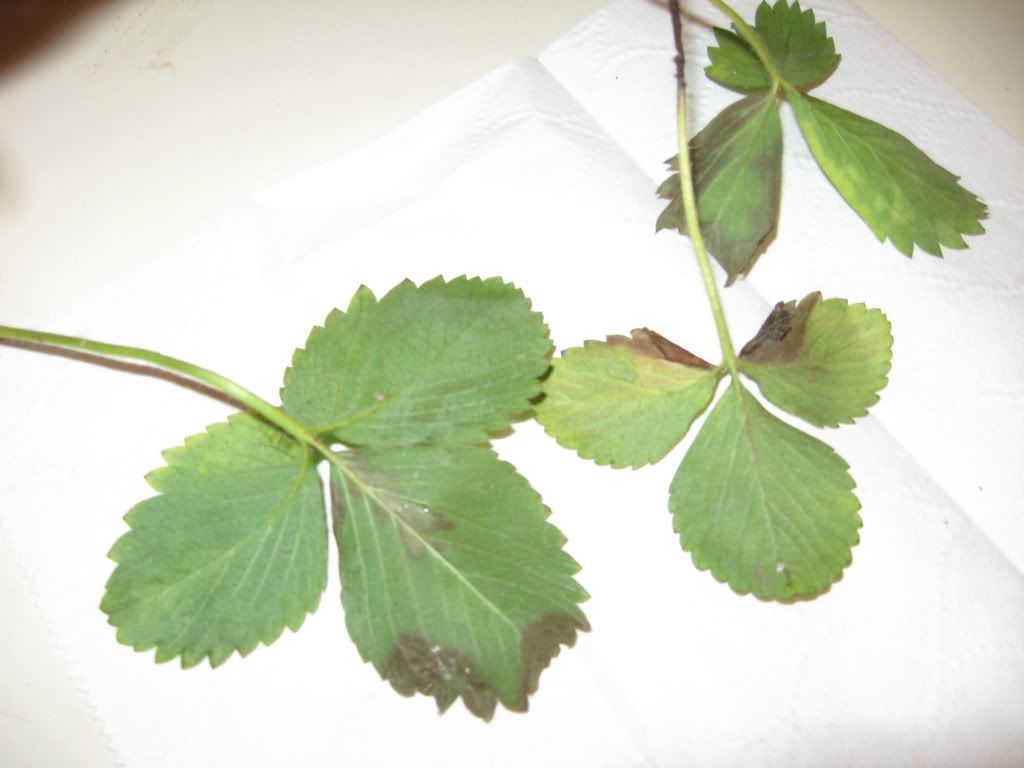 straw 3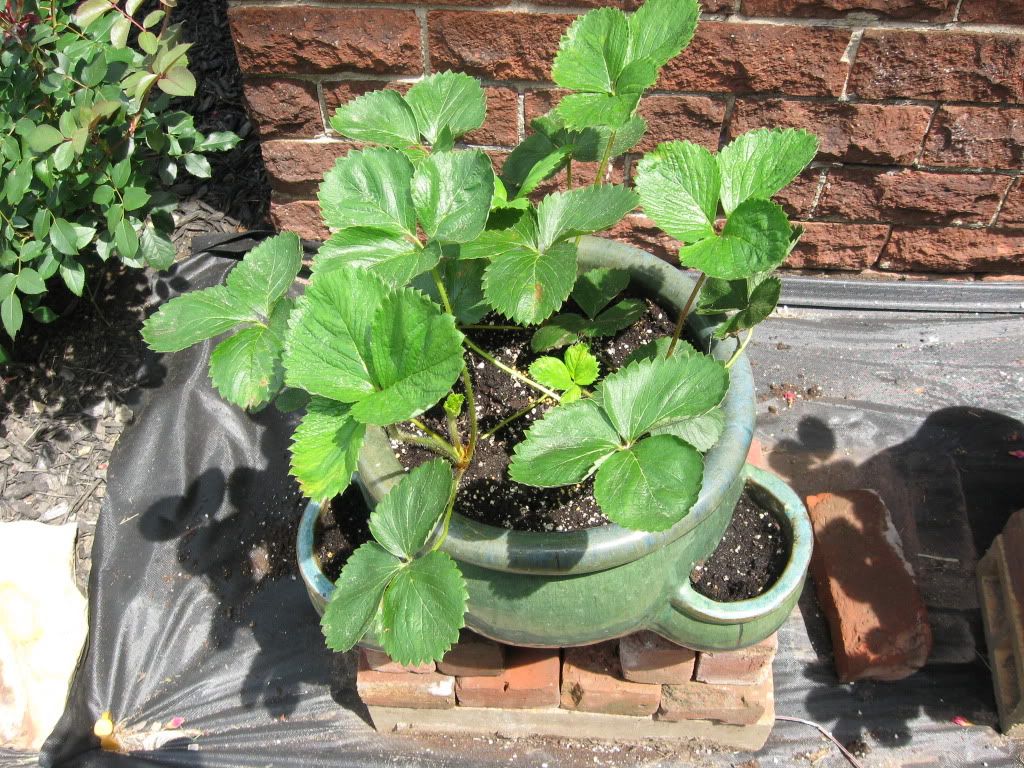 straw 4
straw 5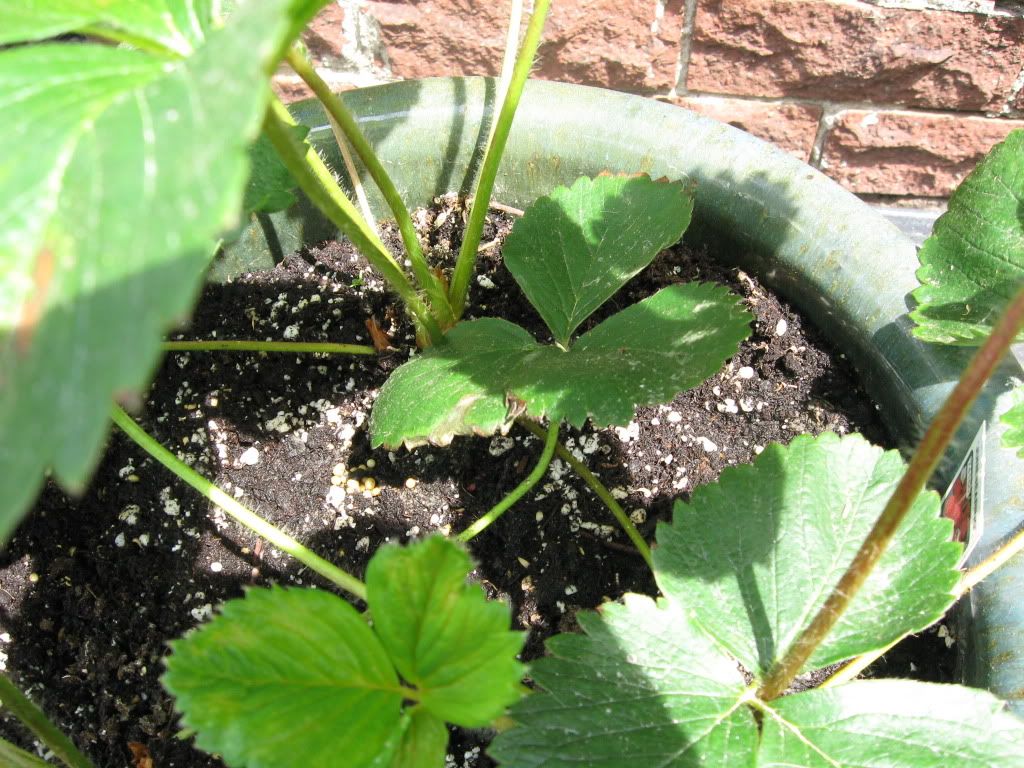 straw 6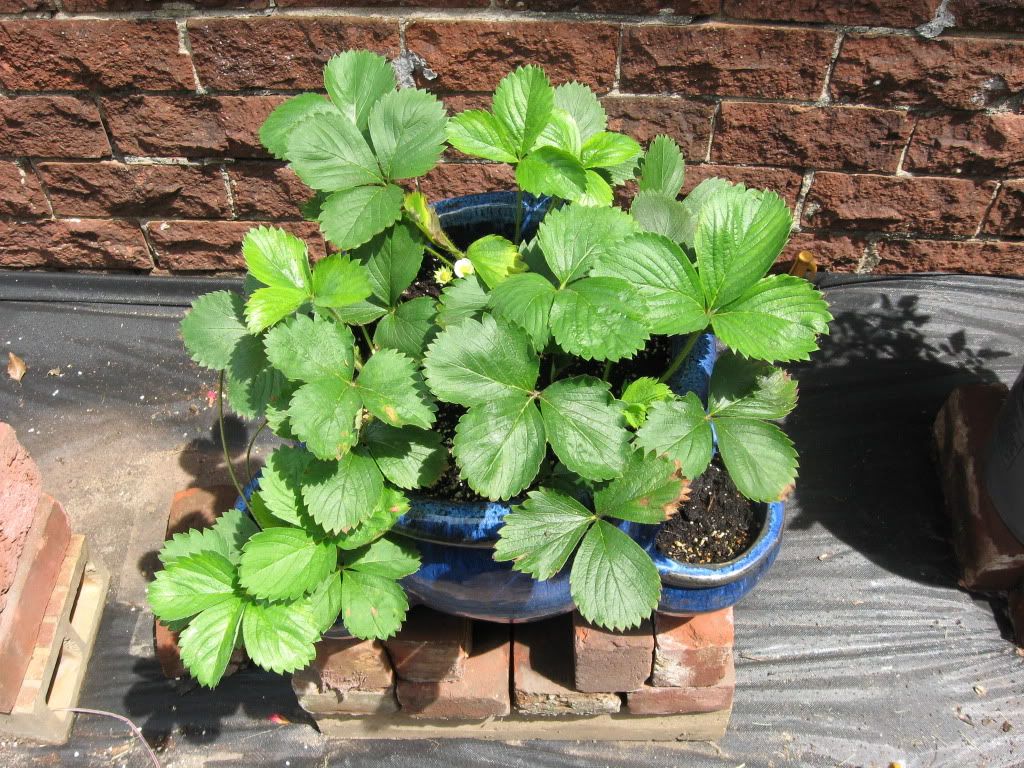 straw 7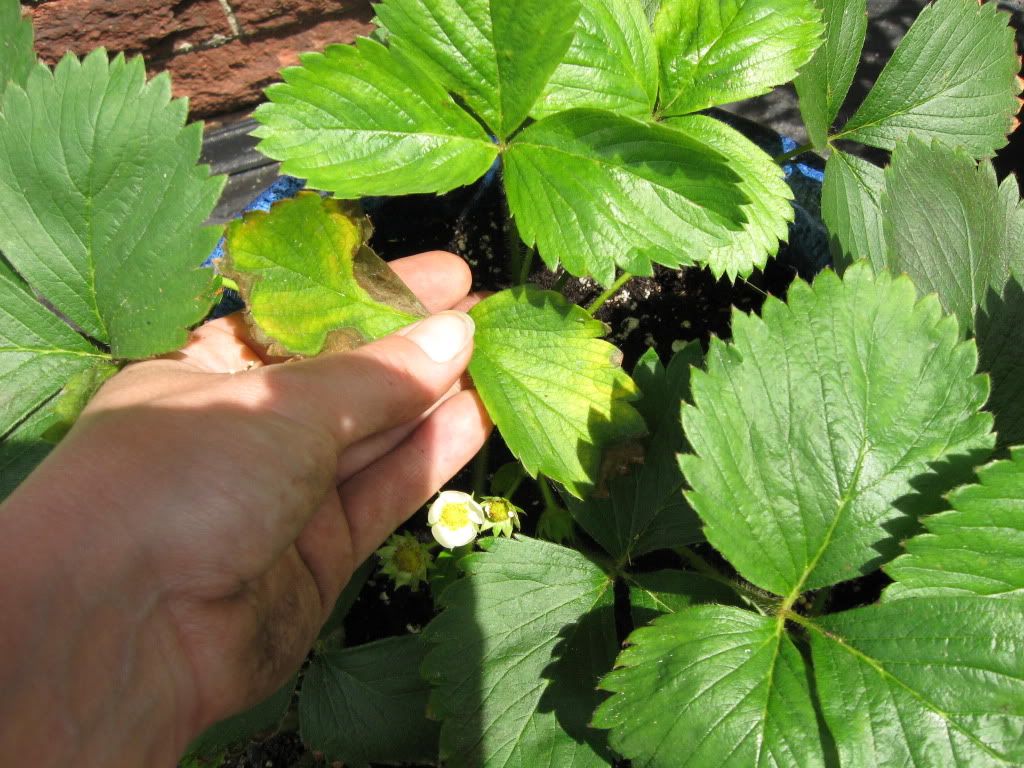 straw 8
straw 9
any and all advice is welcome...