Ideas on updating a 1951 ranch
I posted this previously on "This Old House" forum and got some good advice, but it was suggested to me to cross-post on this forum, so here goes.
I bought a 1951 ranch a couple years ago and have been repairing many years of neglect, especially in the yard. I've hated the color of the brick from the first time I laid eyes on the house, but bought it because I liked everything else about the house, and assumed I could change the exterior. Now that the time has come though, I'm short of ideas. Here are some pics: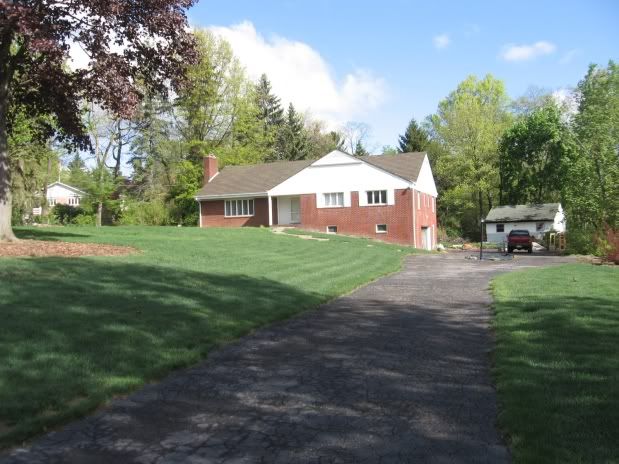 I also hate the huge white gable, but have been unable to find a color that would make it less objectionable.
As you can see in the one photo, there is a small building toward the back right side, which is an old stable, also in need of a redesign.
I tore out all the mismatched and deer-shredded foundation plants, and have not yet replaced them, because I can't decide what I want to do with the exterior of the house.
The brick color is very dated. It reminds everyone of old firehouses and school houses and Soviet era government buildings, but most folks so far have objected to me either painting or dyeing the bricks to change their color, or to having some sort of veneer or siding added.
To me, it seems necessary to choose a color scheme for the house, before I can decide on a landscape plan. No amount of landscaping is going to hide the color of the brick, or the big white gable.
All comments appreciated.