Front Porch Landscaping
jan_in_wisconsin
April 30, 2011
Hi all,
I'm looking for landscaping ideas for our front porch area. We built our home about five years ago, and the landscaping we have is very nice, however, I would like some more color. Most everything is green (with the exception of the golden stella d' ora daylilies along the sidewalk. So, we're considering removing the evergreens and stonecrop directly in front of the porch railings and replacing them with something else.
I'm envisioning layering something taller (maybe 3' - 4') in the back and something shorter in the front. The area in front of the porch is shady the first half of the day and sunny in the afternoon hours. I'm in Zone 4b, and the winters are cold here.
Here are some picture from a few years ago: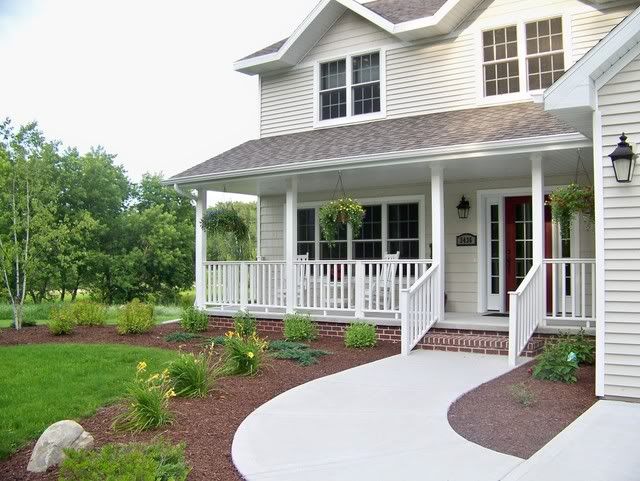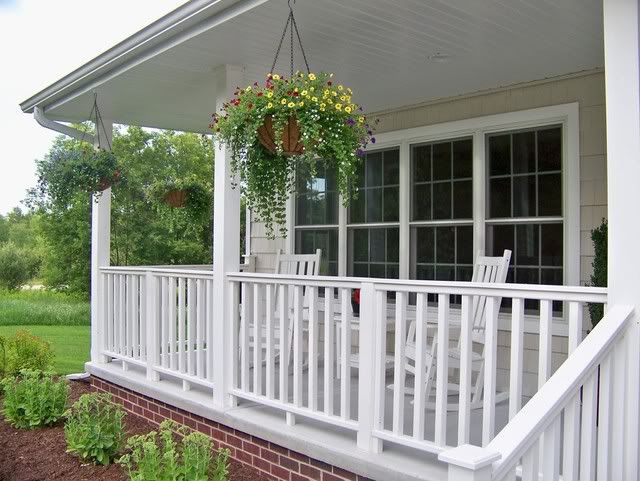 Would some variety of hydrangea in the back and some compact shrub roses in the front work?
I would love to hear your thoughts. As far as color goes, deep pink, yellow, blue, purple, or white make me smile. Our house color is a neutral herringbone color, and the front door is Cottage Red.
Thanks!
Jan