New member needs help with design ideas!
Hi there! I've been browsing the forums (and the web) for info and ideas on landscaping. I am utterly clueless and totally overwhelmed. My husband and I are planning DIYing the install. I'm looking for something that is relatively low maintenance. I like lots of color! The area gets a lot of sun. We are getting rid of the tree in the middle of the yard and placing sod. We are also want to get rid of everything in the bed as well (witch hazel and ligustrum I think--the witch hazel would be okay to keep I guess)
Any suggestions/ideas/help would be so very much appreciated. Thanks!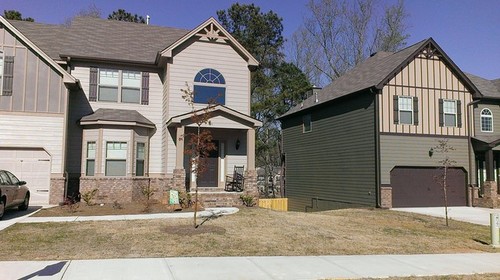 This post was edited by Britbear_ on Thu, Apr 10, 14 at 19:25