Hydrophobicity in gritty mix
penfold2
(4b, MN)
June 29, 2011
I know this has been discussed before, but the solutions don't seem to be working in my case.
About a month ago I repotted a large number of my succulents in the gritty mix. I used 2 parts Rexius fine grade orchid bark, 2 parts #2 cherrystone, 1 part Turface, and 1 part Napa Floor Dry. I noticed the plants are not doing well, so I did a little digging today (literally). I found that after watering, the soil is still bone dry just below the surface. So I tried watering, waiting 5-10 minutes, and then watering again. Same problem.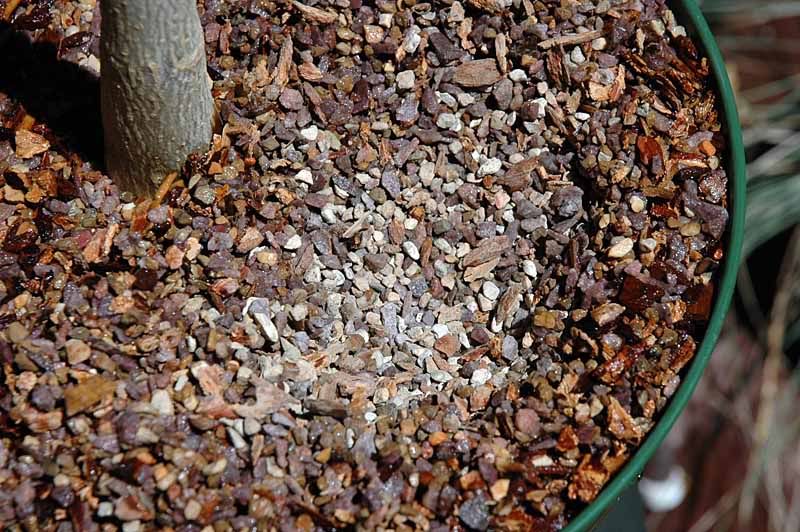 I've tried watering repeatedly with a hose-end sprayer, and even plugging the drainage hole and flooding the pot for 5-10 minutes. This improves the wetting somewhat, but there are still large dry pockets. Some dust even blows out when I dig around.
I don't remember having this problem with previous batches of gritty mix. Could it be due to the new bark I'm using? The Rexius bark is heat treated Douglas Fir bark. Will this problem improve over time? Should I look for a wetting agent? It's ridiculous, but I literally don't know how to get this soil wet.