OK, what would you do with this weird spot (pic heavy)
Hi. Me again. I've been waiting for brilliant insight to come to me about this odd little spot between the front porch and the house, and it hasn't happened. Here's what it looks like now: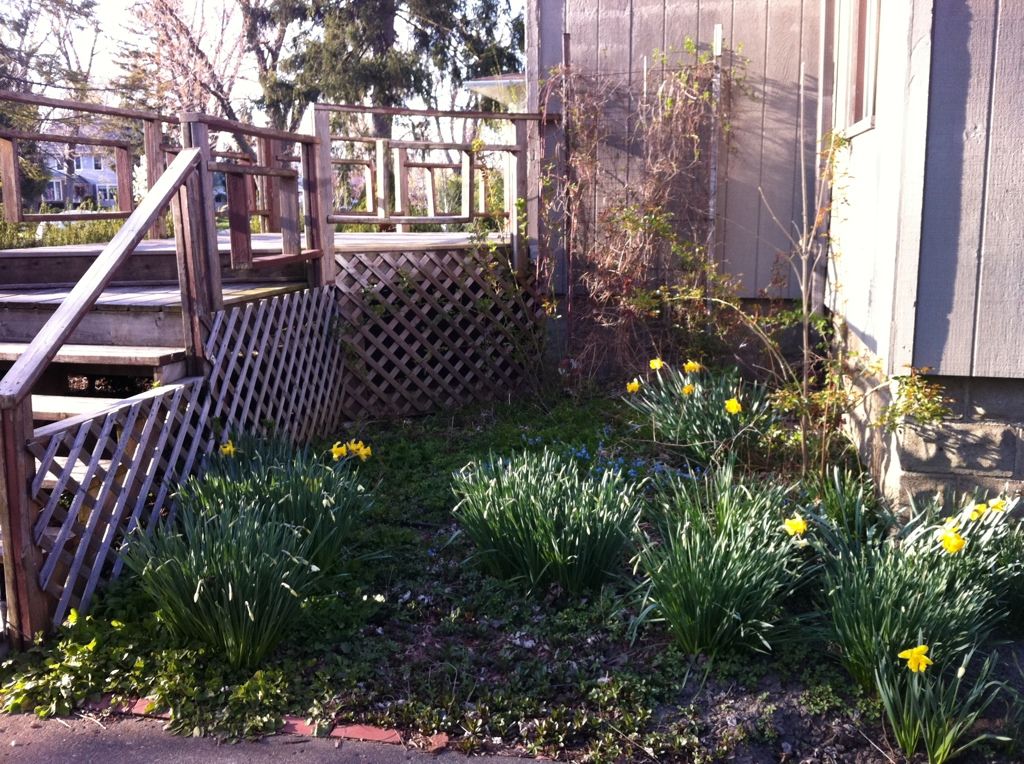 That's a clematis (not sure what kind) in the background, some unknown rose on the right. The bed is about 10' x 8' at its widest points. That photo is taken standing in my driveway looking due north. There's a tree directly behind you as you look at this, so it mostly gets sun after about 3 PM (depends a lot on the time of year). Best guess is that it counts as part sun.
To the right of this area, we planted some blueberry bushes; here's the after and before on that:
There are enough daffodils there to last a lifetime.
Here's the view of the front of the house. The little spot is on the right, directly behind the crabapple tree (tree is gone, but we're replacing it this spring--probably a Japanese maple):
I really can't come up with a vision for this spot, and it occurred to me that I should get some ideas before I finalize my plans for the rest of the front yard (most of what you see will be removed, some new plants brought in).
Here are another couple of perspectives, if you'd like: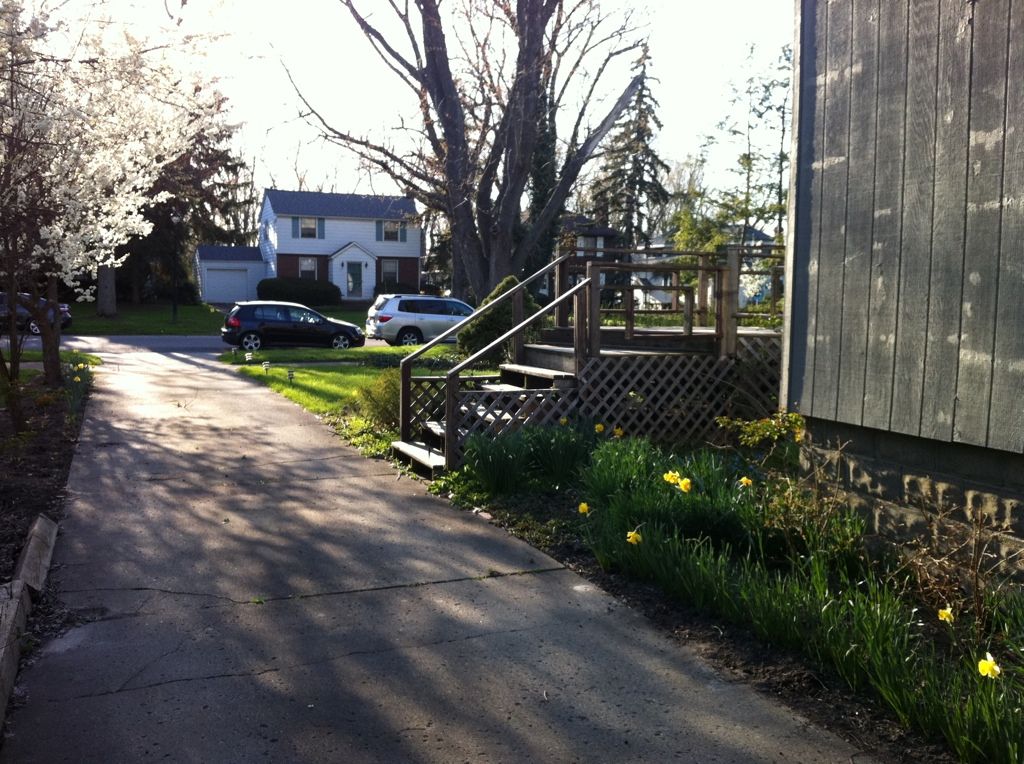 I'm really struggling to even come up with a concept for this odd little space, so I'd appreciate any suggestions. Too close to the house for a tree. Maybe just a mixed perennial bed? Any other amazing ideas? Thanks in advance for thoughts!!