Grass/Mulch Edging with Stone
I found this picture while looking up water sprinkler reviews believe it or not. I LOVE the look of this person's stone edging work. I'd like to do this in my backyard, which right now is all grass. What do I need to do to do this? I'm thinking...:
1) Round up & kill all grass where mulch will go
2) Lack rock on dead grass as in picture below
3) Put a few inches of top soil to fill behind rock edge
4) Top with black mulch
Does this seem right? Will the rocks slide, tip over, fall over?
(Also, what plants are these? They are very bright green & pretty)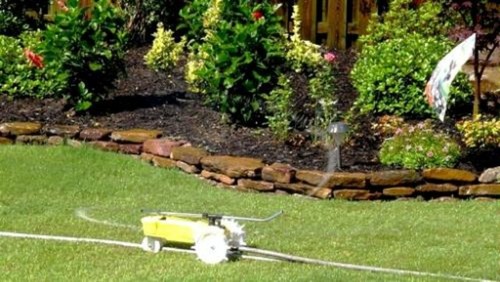 This post was edited by fillthemup on Fri, Apr 11, 14 at 22:31