Help! Trying to Develop a Complete Backyard Plan (many pics)
GardenGuyZone6a
(6a)
April 25, 2012
Hi everyone.
Well, I finally got my 10x16 shed for the riding mower and now I am ready to get down to business with the football field that is my backyard. We have a raised ranch in central Connecticut that faces south (yeah!). Here is my overhead layout: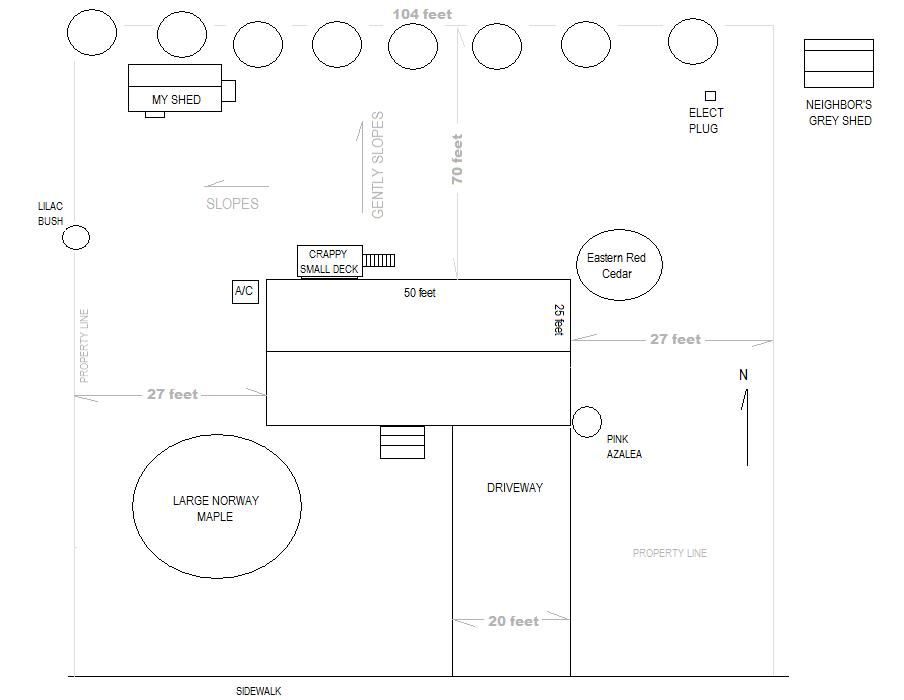 Notice the evergreen privacy screen along the north property line. Arborvitae & eastern red cedars are doing their job although they are thinning with age (installed when the house was built in 1972).
From left to right: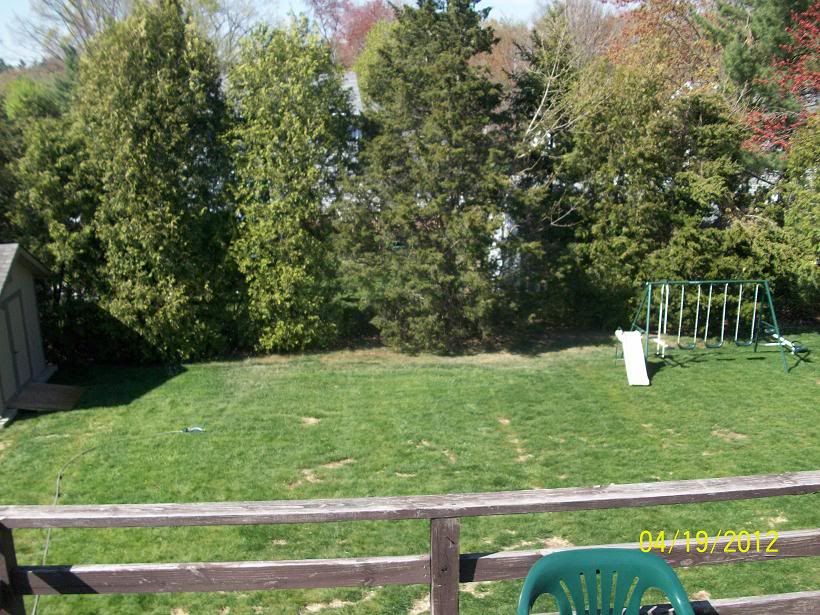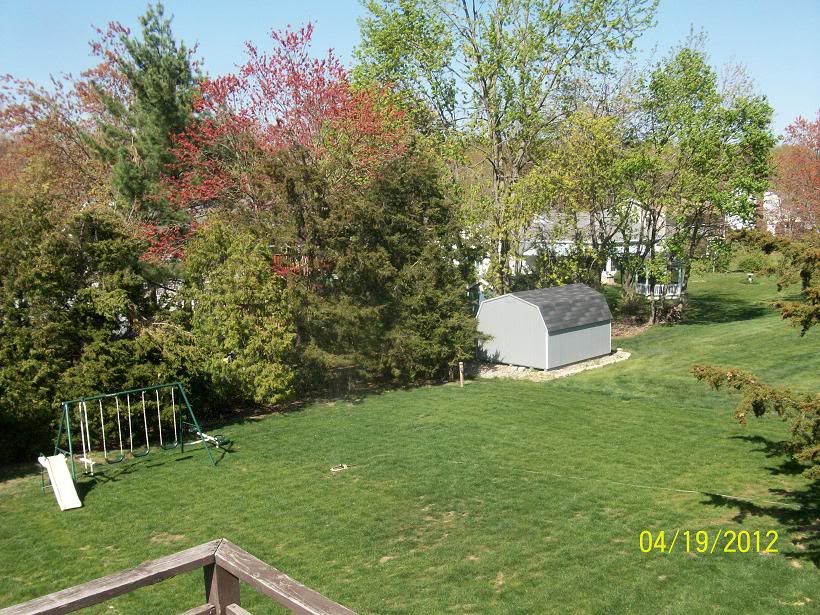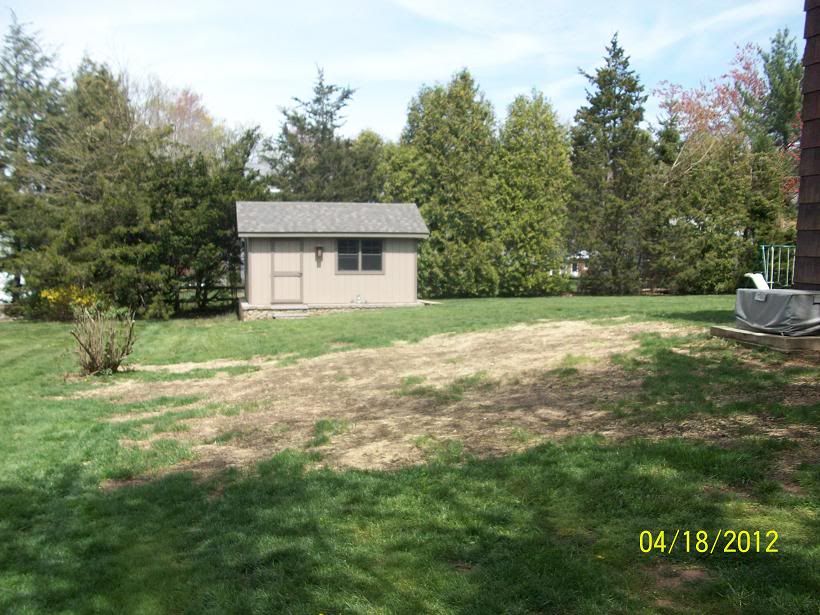 The bare spot here is where we recently had a large tree removed, stump ground, surface root runners ground, 3 yards of topsoil and seeded.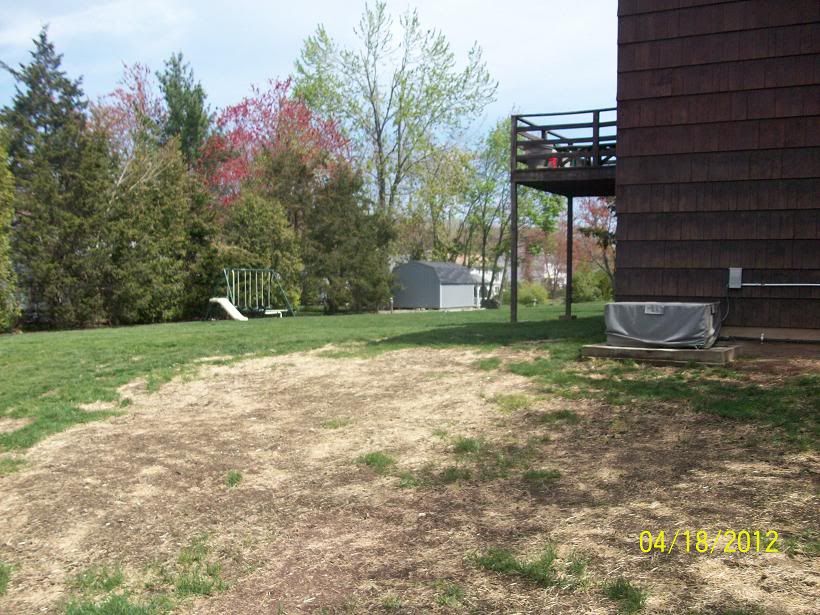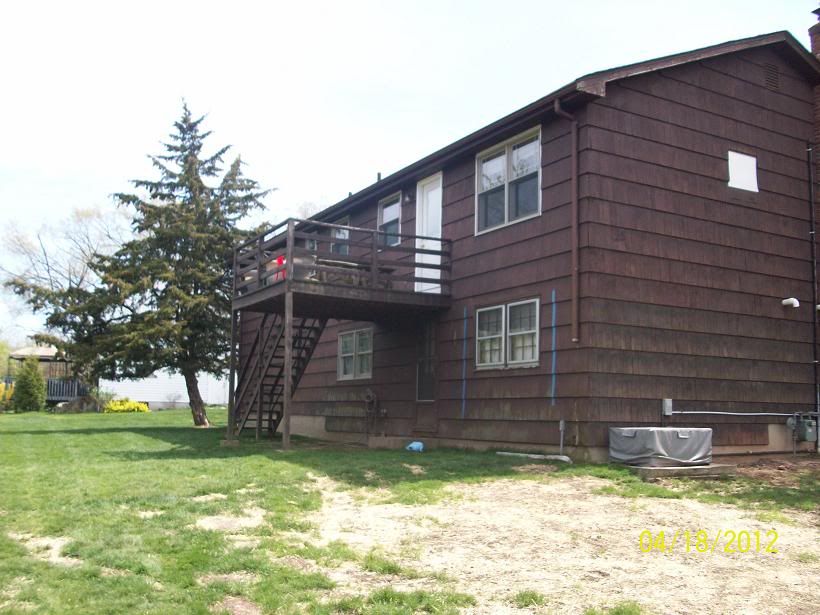 The blue tape on the house show where we are thinking of replacing the double window with a slider. Yes, we planning to reside the house very soon!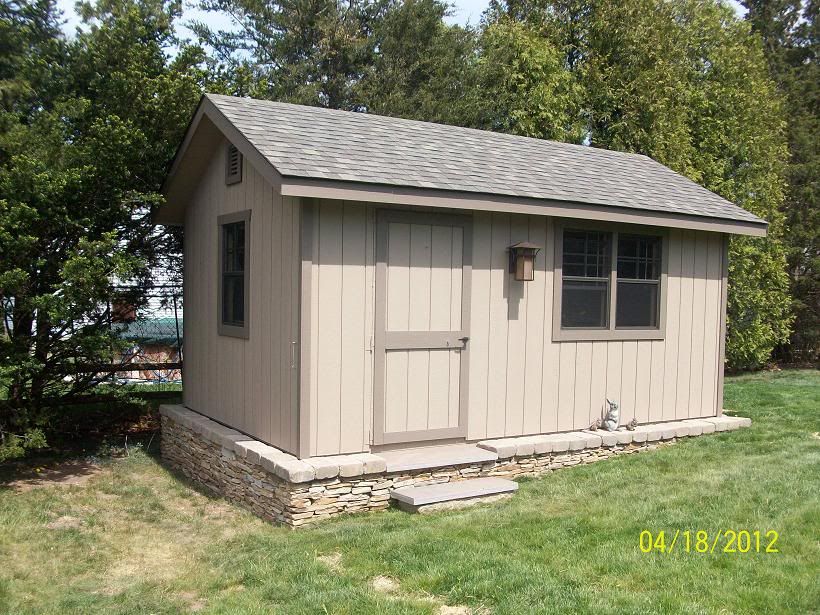 Because I wanted the shed in the northwest corner where there is a sloping grade, we had a stacked stone foundation built to put the shed on. We also dug a trench from the house to the shed for electricity.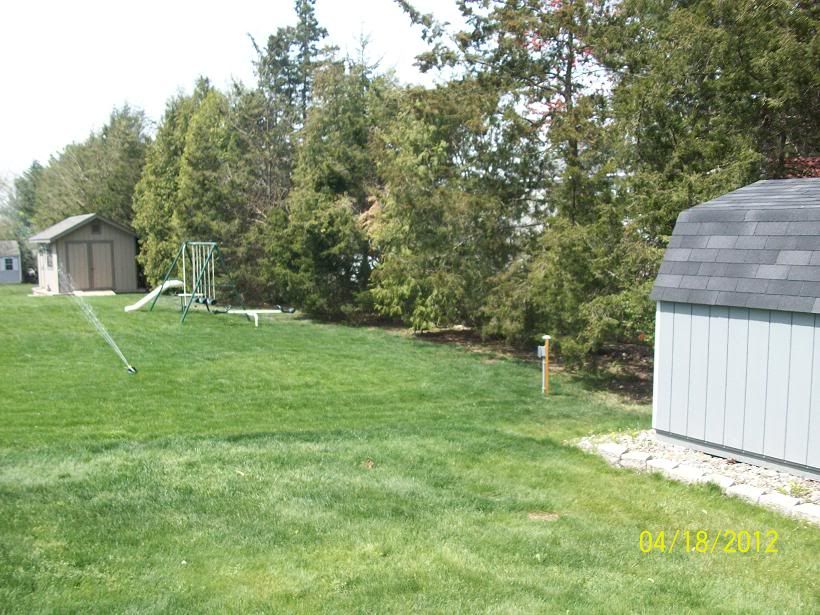 We dug another trench and did the same from the shed to the northeast corner for an outlet for future potential use.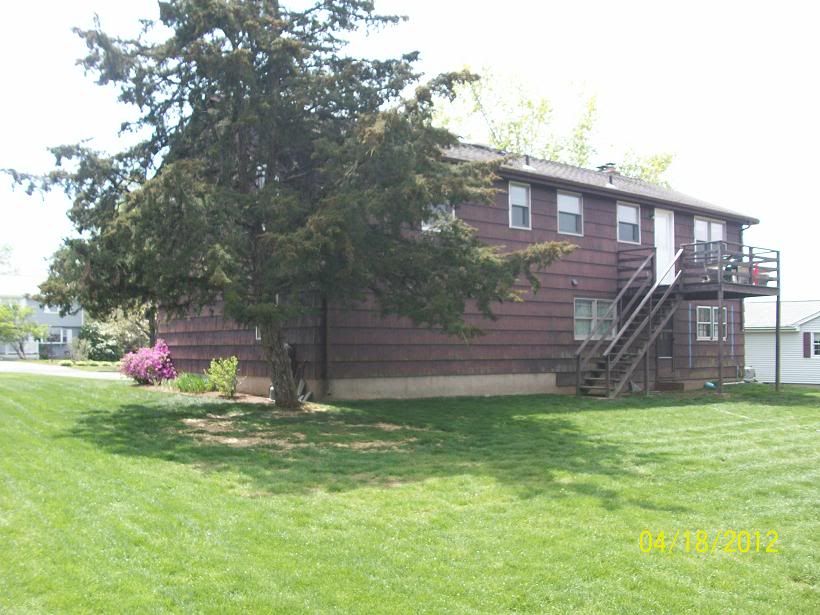 Right now, the backyard looks like a gently sloping football field. With (2) 7 year old children, this is great, but I am now ready for some serious landscaping back there.
In doing some research about gardening styles, I have to say the "stuffed perennial bed" look is not for me. And although I like to garden, I don't want to be burdened with a large workload.
The park-like look really appeals to me with mulched burmed beds, if that makes sense. Manicured, simple, orderly. Photos of Japanese style gardens appeal to me also.
I also love the idea of attracting birds more. I have seen blue jays, cardinals, sparrows, and morning doves. A water feature would be great but I don't think I want a pond.
We also love the idea of doing raspberry, blueberry, blackberry bushes for the kids and birds, but I hear the roots can be very invasive.
I was thinking of doing climbing roses and clematis on the shed, but I want to develop a clear plan before I start buying plants.
Can anyone help me pull together a cohesive looking, park-like design? Thanks in advance for everyone's input.
PS The 9x9 back deck is puny and we want to build a larger one. But we are hesitant to design it until we have a landscape plan in place.