Cucumber plant dying! HELP! :(
LeslieBoHilo
June 29, 2012
Hello! :)
I'm a new to the forum, but read everyone's awesome comments and answers to questions asked on here. I was wondering if anyone would be able to help me with my Japanese Cucumber plant!
Problem #1:
We bought this at the local store and replanted it with Miracle Grow Moisture Control potting soil. It looked like it was thriving and happy, but soon we noticed that the leaves on the bottom of the plant have been dying. It seems like whatever the white stuff is (Fungus? Mildew?) is creeping up the vine and killing everything in its path. The leaves are dying, the little feelers are dying, and whatever cucumber comes out on the vine dies. I know that the female flowers must be pollinated by the male flowers and will die if not pollinated. My big problem is really the white growth.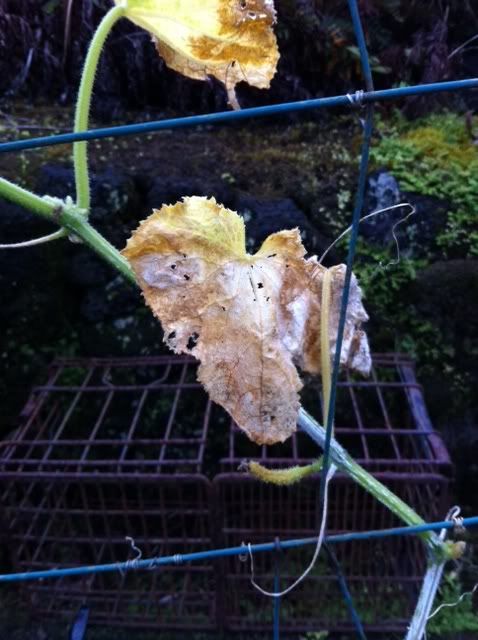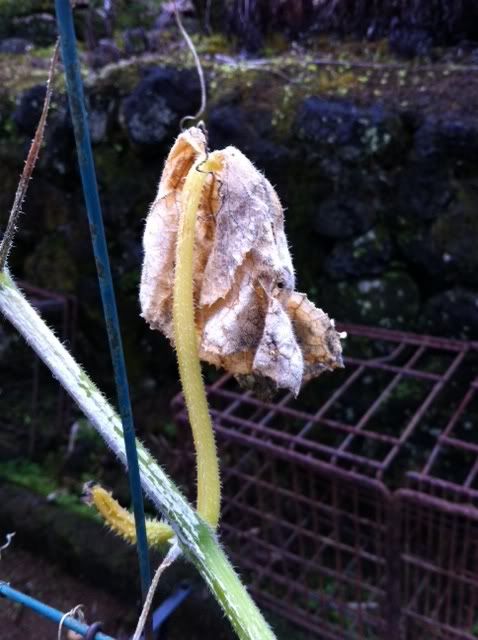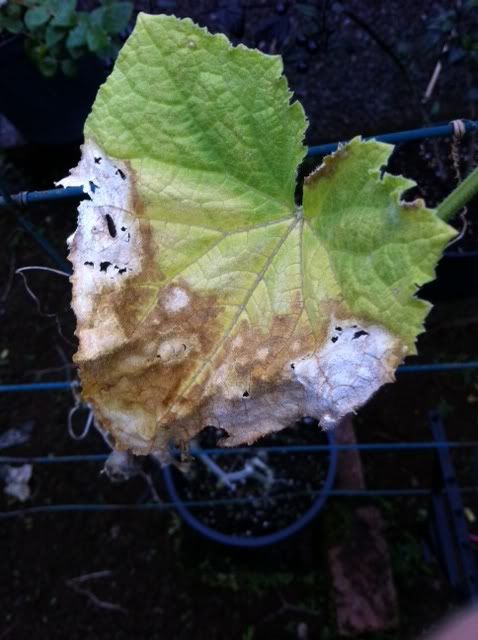 Problem #2:
Our cucumber is curling. What is this caused by and how can we prevent this?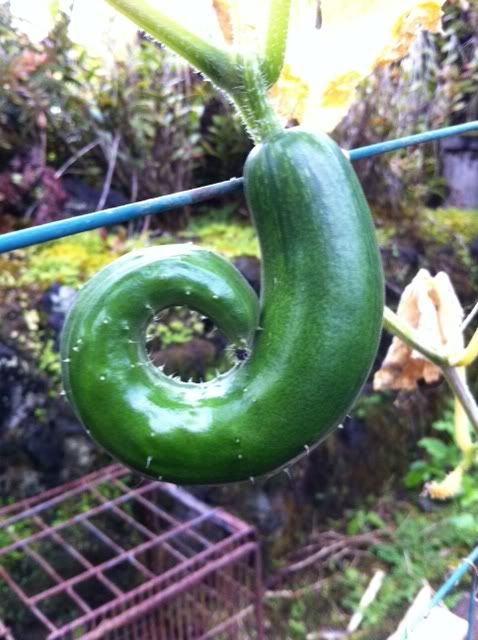 It's been especially rainy here considering it is summer, and I am so new to planting anything, I have no idea what to do. Can anyone help?? I'm thinking it's mildew, and if it is, what have you used to prevent/destroy it?
Thanks in advance!! :)