Creating an entrance to the home with landscape
We are building a home (DFW), reminiscent of an older Spanish Revival home. It is situated 5 feet off the property line. Our front door is set back some, because the front/side-swing garage is at the 30' buildline and even with the neighbors' houses which are 1940s era.
What would you do with the side of the house? Our front door is situated well to the eastern side. We would like to create a screen from the metal awnings, and make an 'entrance' to our home.
The driveway is not yet in, but we may only have about 5 feet from the property line until the edge of the driveway.
Ideas that we have so far are 1) using a narrow, but tall growing shrub. One idea is Will Fleming Hollies 2) build some sort of trellis and let vines, jasmine grow up them.
Any other ideas? Preference to the current ideas? We are planning to install a black 4' iron fence on the sides, with 5' gate.
This photo was taken at 4:15pm. The house faces North. The stucco color will be a buttery yellow. The windows are covered, but they are a Sage Green color.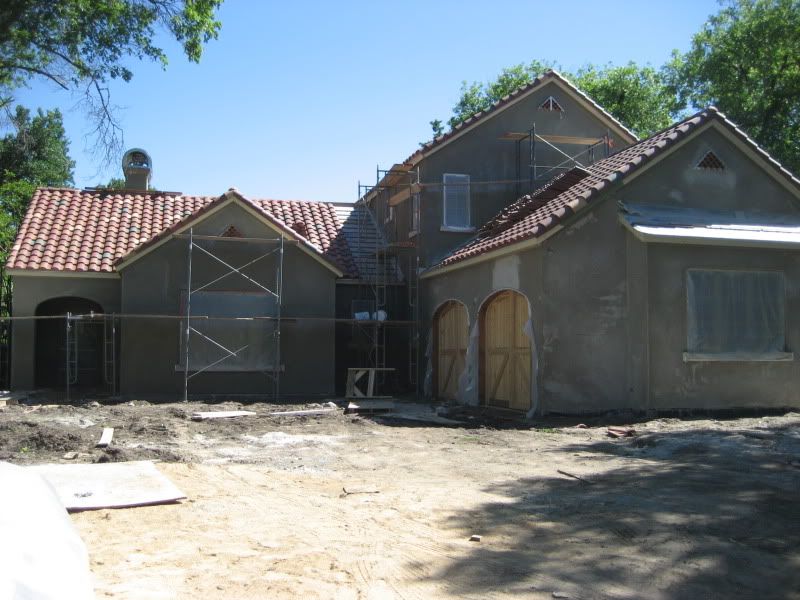 Looking down the eastern edge.