UGH! This potato had leaves this morning!
big_black_cat
(7b)
June 17, 2011
It rained today so I knew I didn't have to water. I wandered over anyway to check on my containers and I find this:
Look closer and find this: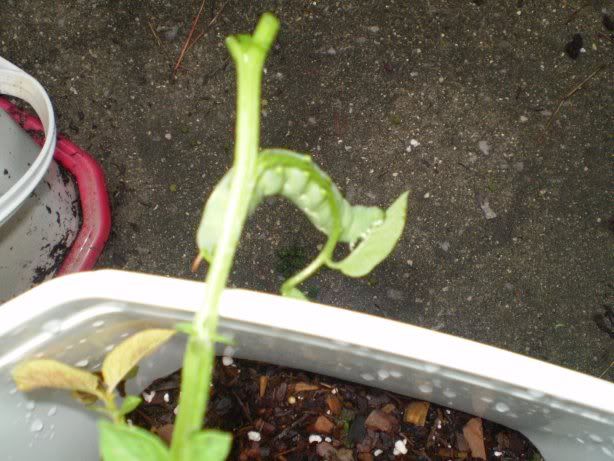 How to I get rid of it? I don't necessarily want to kill it but I don't want it eating all my plants. How do I protect my other plants? I have dusted with seven dust but I'm not sure it will keep these guys at bay. I also have some Neem oil that I bought for my lemon tree. As quickly as this sucker works, he might eat my whole container garden in a few days!
UGH! I hate killing things but he can't eat my little garden!