Need help desiging two yard areas!
I have two areas in my back yard that have posed problems for years. I have landscaped these numerous times - it either didn't look right, became quickly overgrown, or required too much maintenance.
I would love some advice for a general design for each. I live in NJ and have a lot of deer. Any suggestions would be helpful as I can always find a deer resistant type of plant similar to any that may be suggested to me.
The first area is to the left of the entry to my backyard. It's a corner area that leads to my deck. I have had perennials here, but I really need low-maintenance. I also have 2 air conditioning units and a basement window that should be camouflaged. I would keep the spirea and a few of the low lying plants that are there, but everything else can go. Here are some pics: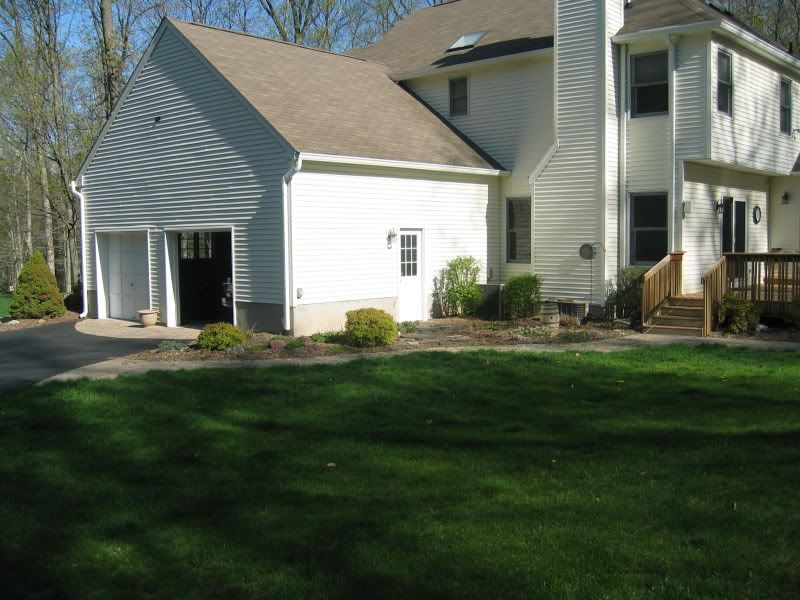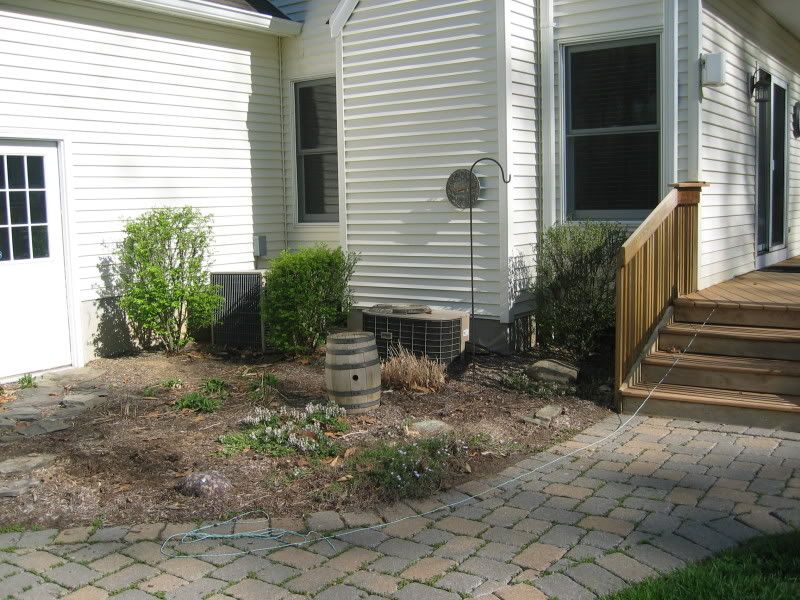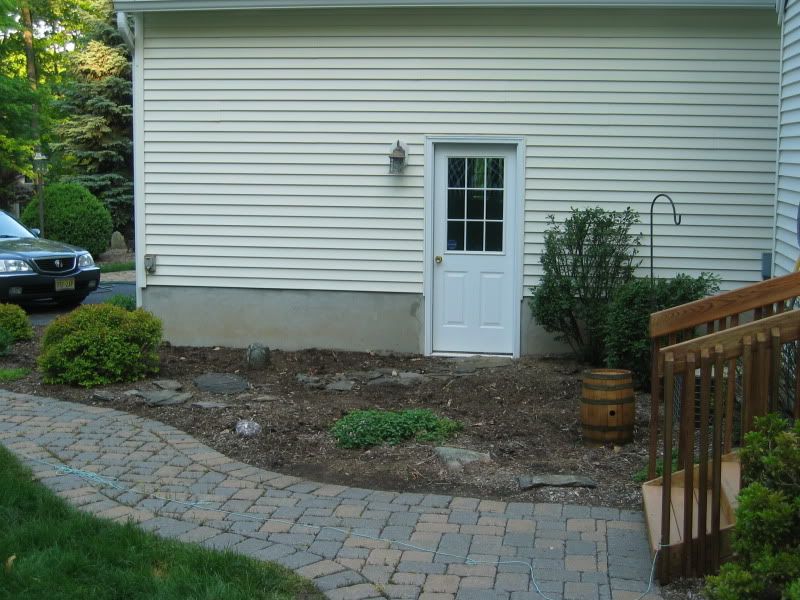 The second area is on the other side of the yard/deck. It is an "island" to the left of the fenced in pool area. The goal here is to camouflage the pool equipment. As you will see this mulched area extends from the actual pool area. My first thought here is to separate the two with grass wide enough for the mower to get thru. The plants here need to stay and so does the slate stepping stones. Here are some pics (taken a year ago - the evergreen is somewhat larger now):