Tomato leaf curl? (pic)
edweather
(Zone 5a/b Central NY)
June 21, 2011
Most of my tomato plants have some leaf curl. I've read that it could be from too hot, cold, wet, or dry conditions. About all I can eliminate is too cold. Any thoughts greatly appreciated.
Ironically....I had 1 plant left over, and on a whim I made a SWC for it from two 5 gal buckets. It's doing better than any other plant...go figure.
On a side note...could the light green leaves indicate a need for more fertilizer? Thanks.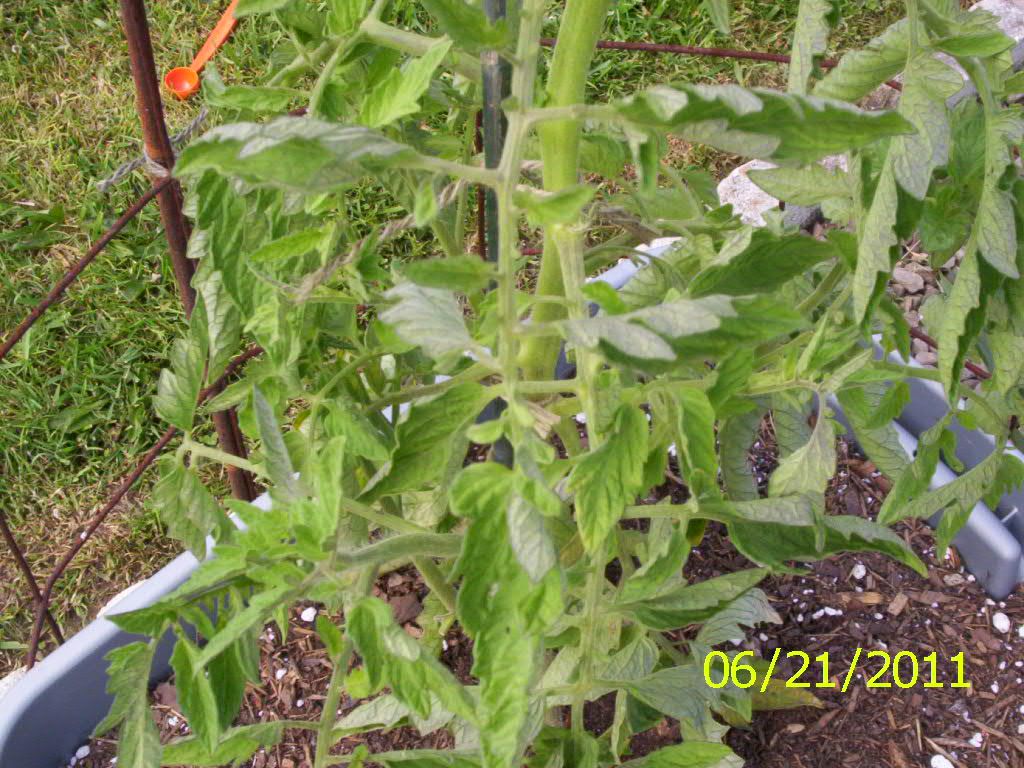 ">