Fix my front yard landscaping *Pretty Please*!!!
This is my house.... we bought it a few years ago and the landscape is BORING and a lot of the bushes are overgrown. The front of our house faces west so it gets a lot of sun from midday on. We live in NJ, zone 7a.
I want low maintenance, and I am thinking I would like ground cover as opposed to seeing tons of mulch. I would like to have some flowering and some evergreen.
Any suggestions? Thanks in advance :)
Bonnie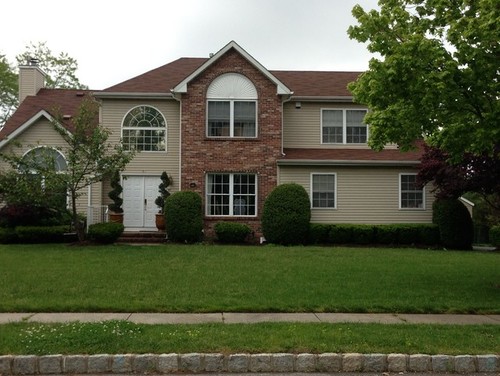 Here is a link that might be useful: Front of house