WANTED: Vaccinium arboreum (Sparkleberry or Farkleberry)
I would like to have Vaccinium arboreum (commonly called Sparkleberry or Farkleberry) to grow in my backyard. I would appreciate if someone has seedlings or even seeds to spare.
Updates (August 13, 2014): Finally received a nice and healthy fruited plant (picture posted) from a nursery in Houston. Thank you everyone for your suggestions and help.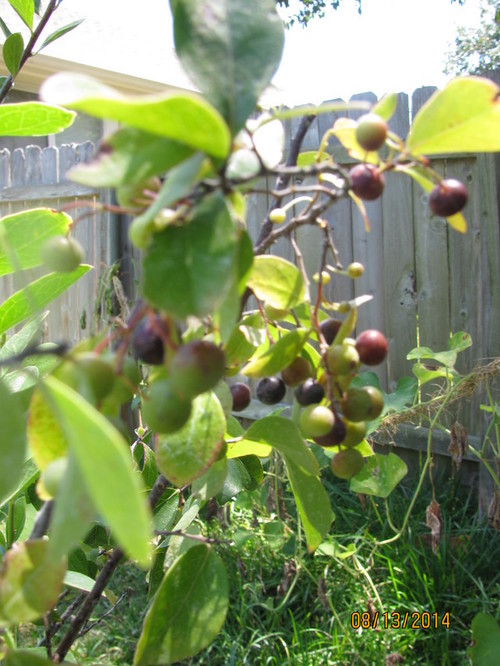 This post was edited by Inkfin on Wed, Aug 13, 14 at 15:15