Before I lose it I thought I'd ask for help! Please! Pics
My husband says he has it all planned out and now I'm freaking! I'm talking about the long dirt section between us and the neighbors. Neither of us has a clue about garden design and this scares me because it will cost lots of money and I don't want it to be wrong.
This is what we were both thinking: Tall slender evergreen trees (in a row from street to house) planted as far towards the neighbors side so we have room to plant something pretty closer to our driveway. I regret taking out the tall tree that was planted there because it shaded my son's room in the hot summer : (
My husbands plans: a large boulder with tall grass growing behind it and other little shrubs shaped like balls.
My plans: ground cover like cerastium (very pretty and stay green all year). That's as far as I got.
I like french country, as well as grecian (not sure if that is what you would call it but something like my inpspiration pic), and I actually love palms which do grow around here (small ones and some tall).
I like ivy, boxwoods, grasses, white flowers, perhaps some color like lavender-but not too much.
It was suggested to me to grow clematis up our pillars, add window planters to windows above garage and large front window, and get carriage style garage doors-simple panel style with windows up top (not X style or barn style which I love but wouldn't fit this house)
We would love and appreciate any and all suggestions and thank you in advance!
our gray house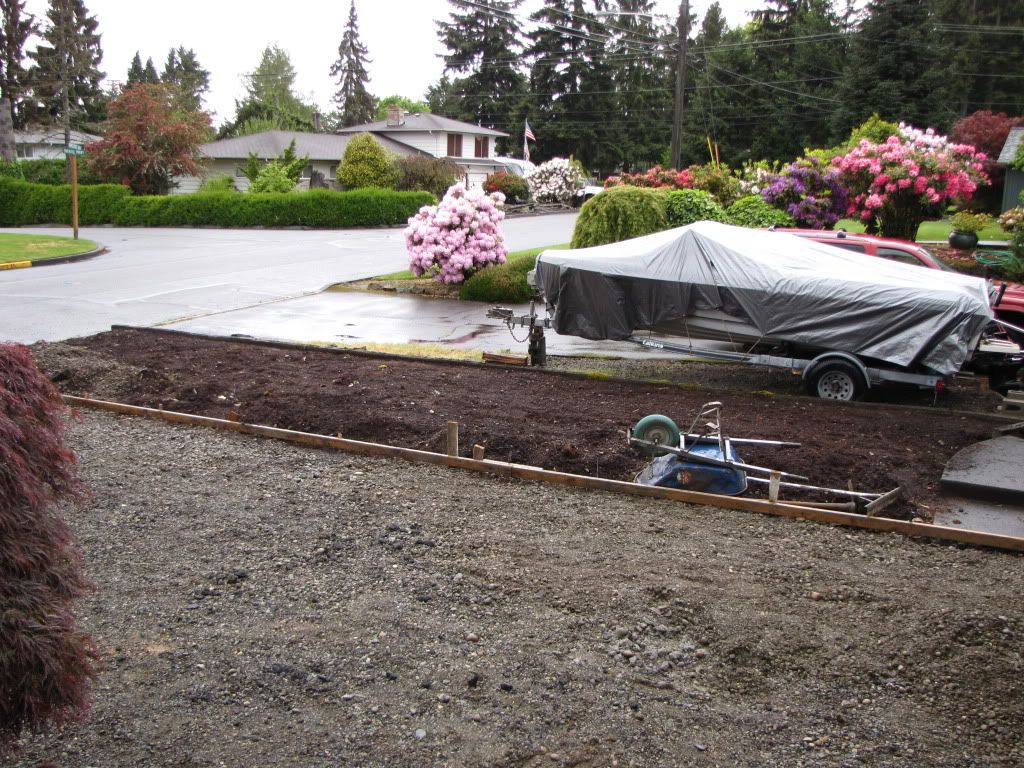 not sure where to put this oakleaf hydrangea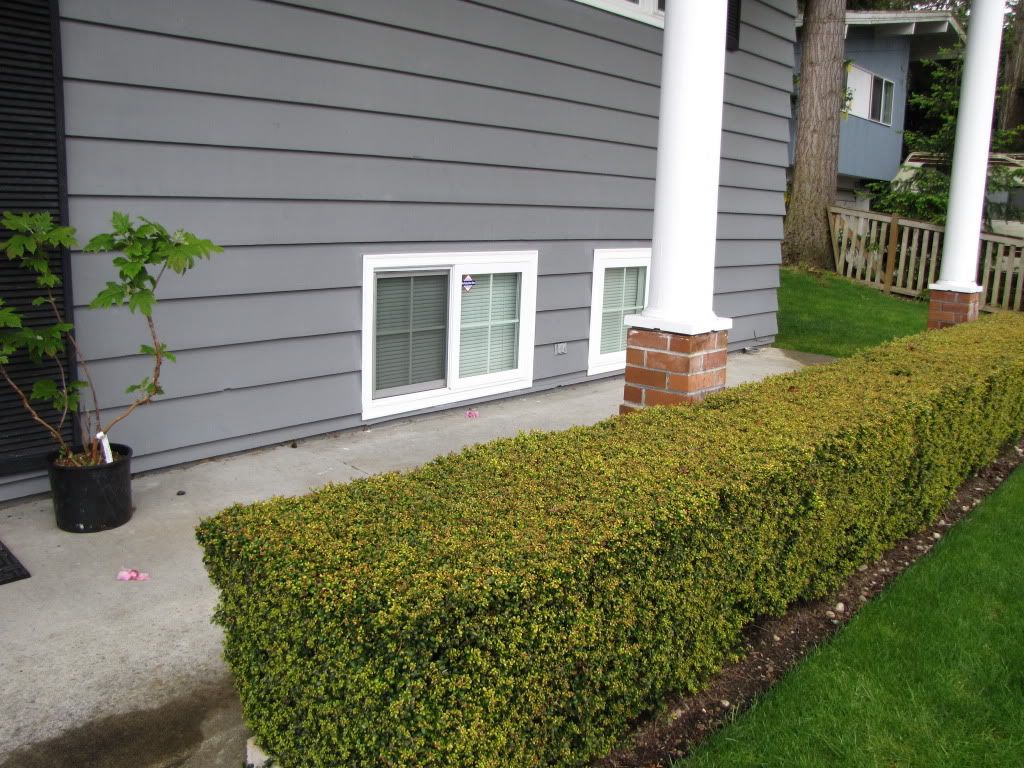 just one example of what I like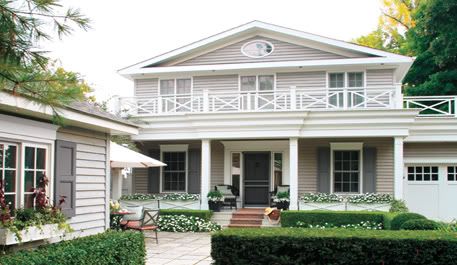 The link below will take you to a site which shows many pretty gardens. I like the landscape of the two white/grayish houses with dark shutters
I know I am asking a lot-hopefully someone will have some ideas! Thanks again