Problem Solving with landscaping?
We've got a problem area at our new home that needs fixing. I'm not sure why the previous owners built this long driveway with the ramp downwards the way they have, but it's terribly unsafe for kids with bikes and scooters and such, and it's built right up to the property line, which limits our options also. We're still undecided as to what we need to do with this, but I thought I'd come here and see if you guys had any ideas. Thanks for the help!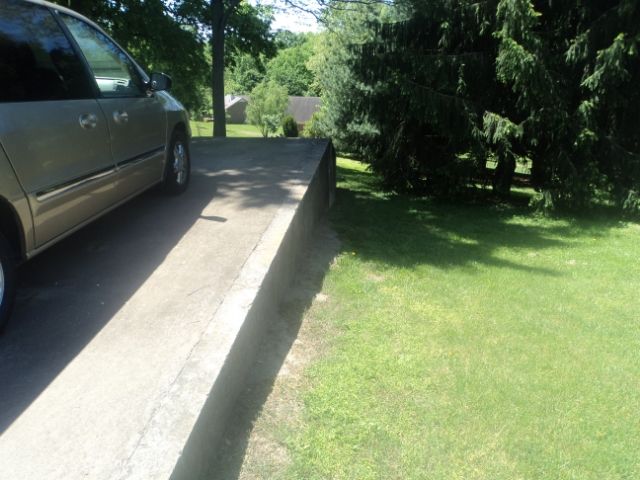 This is the edge of a long driveway that leads to this ramp of sorts. This part is the problem area. We're considering planting something very tall and slender (property line lies right beyond the extended driveway, to the left and in front of it) Any suggestions?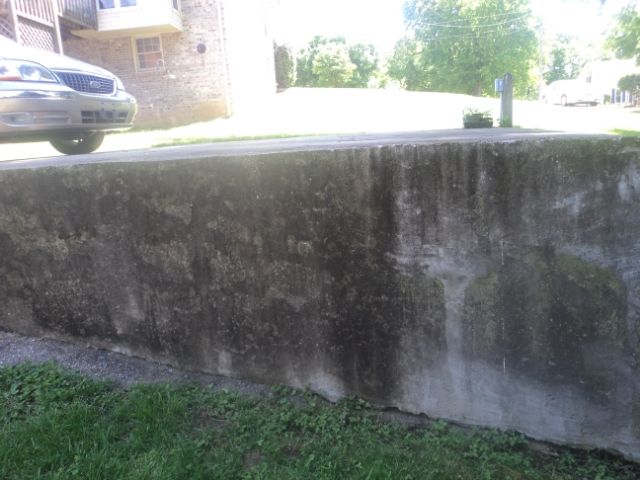 The ramp is about four feet tall at its highest point. For some reason the ramp also goes downward after about 12 feet (maybe for maintenance on an RV?), and we'd consider leveling out, but then we'd have another problem to fix with an even higher edge to protect from falls.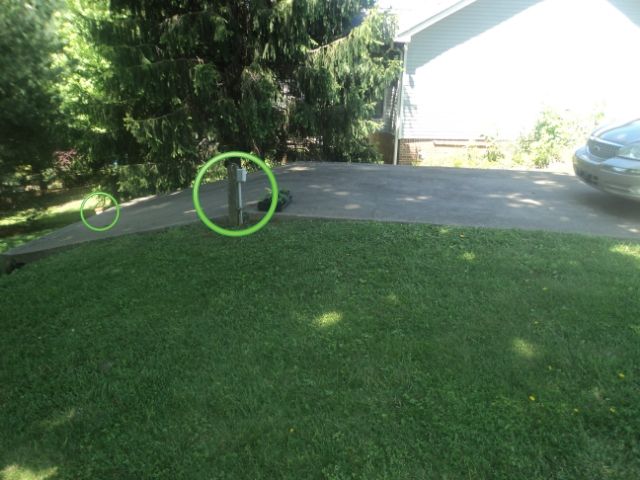 Here you can see the ramp from another angle. You can also see that electricity was run to this driveway, probably for an RV, and then at the edge of the property and the ram is a conduit for the telephone company. Whatever we do will have to work around that. You can also see that there's quite a bit of shade already in that area. I'm just can't come up with a list of any shade loving tall, slender evergreen shrubs at the moment, and I'm not even sure if that's the best option.
I'm a little confused as to what we need to do here. Maybe we could flatten it out and put a storage shed on it, but we really don't need a storage shed. Would it be worthwhile to tear this out? We do use the bigger driveway quite a bit, so it's nice to have, but I sure would like to reduce some risks. Got any ideas?
Thanks!!