HAVE: Kalanchoe humilis
beautifulreddahlias
(6a)
August 29, 2013
I have some Kalanchoe humilis plants I started in the spring, they are in 3" pots. I'm not sure of the variety the tag I got with the plant was not informative. It just said Succulant on it. I had to look up the plant online to find the name. The plants are just starting to get their stripes so some leaves will still be green until they get larger.
I have 25 plants to trade, I am looking for more succulents in trade. Post here to let me know you are interested and I will hold a plant for you. Email me with what you have in trade.
Thanks,
Nina
I still have about twenty or so plants left, if anyone is still interested I have about 3 weeks untill it gets too cold here to send them. So Email me and make sure to post here if interested!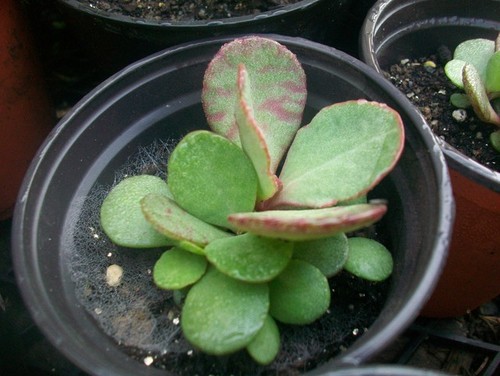 This post was edited by beautifulreddahlias on Thu, Sep 12, 13 at 9:12