What can I plant here? Ideas wanted
gardengeek36091
(8)
April 25, 2011
I have put together some cattle panels as bean trellises and noticed there's some real estate underneath that I should be able to put to good use somehow. I just can't stand having a spot in my garden that's not being effectively utilized!! Here is a picture of what I've got: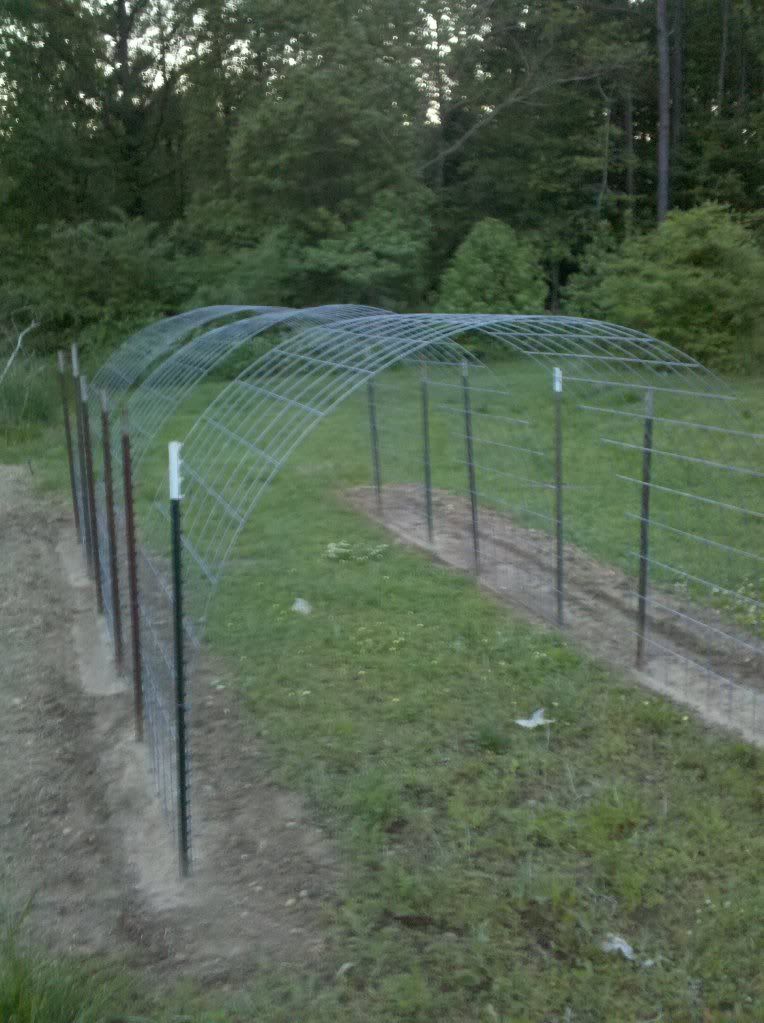 This area is about 25'x7' and around 5 feet tall in the middle. I've killed all the grass/weeds beneath the trellises and am going to lay down some cardboard and mulch to keep it from coming back. I planted the beans about a week or so ago, so they are just now coming up. The area gets full sun, but as the beans grow, it will shade the area beneath them.
Ok all you garden wizards, what would YOU plant under there? Thanks in advance for your help and I look forward to your ideas!
Mark