started backyard and clueless...help needed!
SO We bought this house October 2010 and did a MAJOR remodeling inside. We have a whole modern feel throughout the house and would like t incorporate it into our landscaping. First things first we are going to remodel to pool and patio in the near future we will be getting rd of the Mexican tile and laying out a Cement like floor like the picture of the pool/deck I posted. OUr backyard was completely bare with no fence.. We put the black chain link so that the back part of the fence can be seen through to the golf course in our backyard.. We dont really want to cover it but the sides we would like some privacy so we previously planted podocarpus shrubs around the air condition, pool pumps, on the right side along fence and are planning to do the same on the left side pretty soon. We also planted three palms 2 on each corner and one big one made up of 6 palms in the middle.. It has given it a nice feel but we still need more help. There is about 3-5 feet behind the palms to plant. We dont want anything that will kill the view of the golf course.
Any other recommendations other than landscaping are welcomed!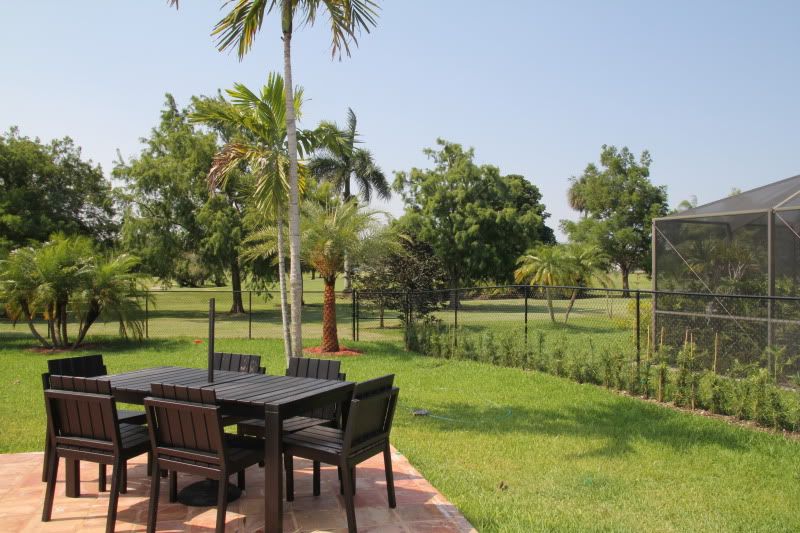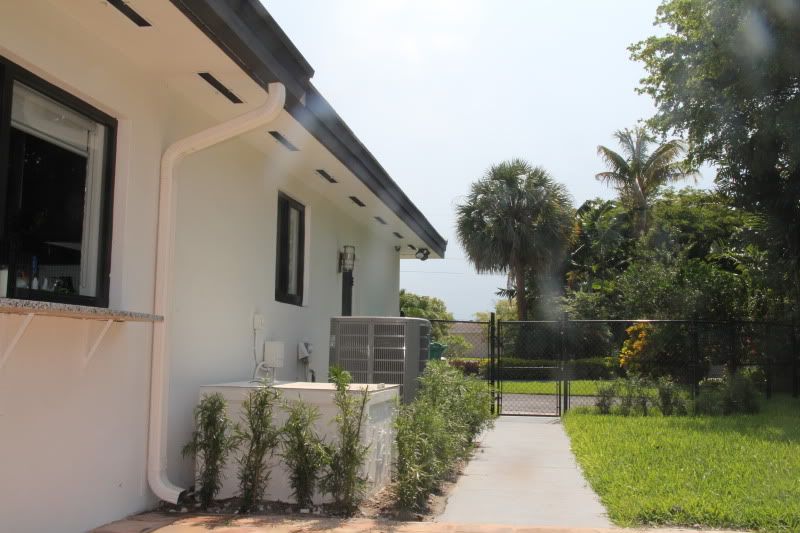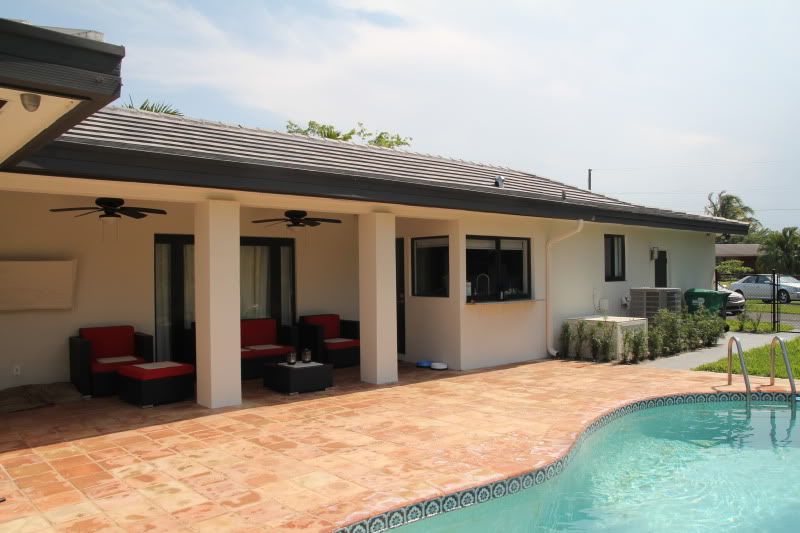 Example of concrete look I want around the pool deck...