Need landscape ideas for front of house
Hi - I'm new to this whole home ownership thing, and I know nothing about landscaping. The front of our two story home has some overgrown evergreens that extend across the two bay windows and are flanked by some lower red barked bushes in front of it, and two taller shrubs and both sides of entrance. I think we'd like to rip this all out and start over. Any ideas of what would work well here? House faces east, and at their widest, the areas are about 5-6 feet wide from windows to lawn.
Anything anyone can share would be appreciated!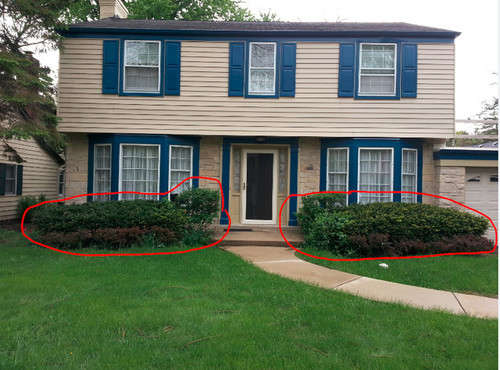 This post was edited by kfranzw on Fri, May 16, 14 at 17:43