Ideas for front of house
mindle72
(5-6)
May 18, 2010
This is the year for landscaping the front of the house. While I love to do the work, the planning gets me stressed out. I would like to plan something that has lots of color throughout the spring, summer and fall, is on the lower side of neediness and looks professional so that I can brag I did it myself. lol...
The tree to the left in the picture used to be beautiful but we have over cut it and it's now dead so it will be coming out. The large in the middle of the windows is a burning bush that has gotten very large. We had another mulberry bush (where the hose is) to the right of the burning but it was on our main drain and had to be pulled. I was told to not put anything there that was large. I really like my hosta in front of the porch and will put some annuals in between them.
I am in Ohio zone 6 but right on the edge of 5 and my house faces the west so it gets all the hot afternoon sun. I would also like to replace my trees in the front yard as our flowering locus were taken out by an ice storm so if you have any ideas for trees to shade that would be great too!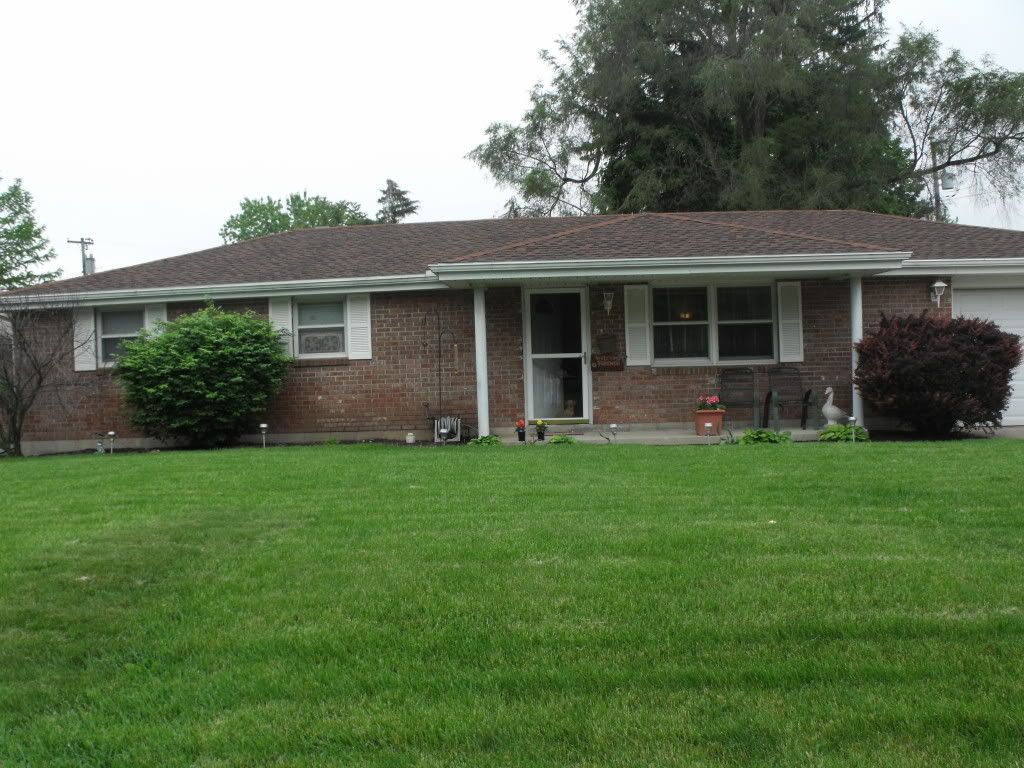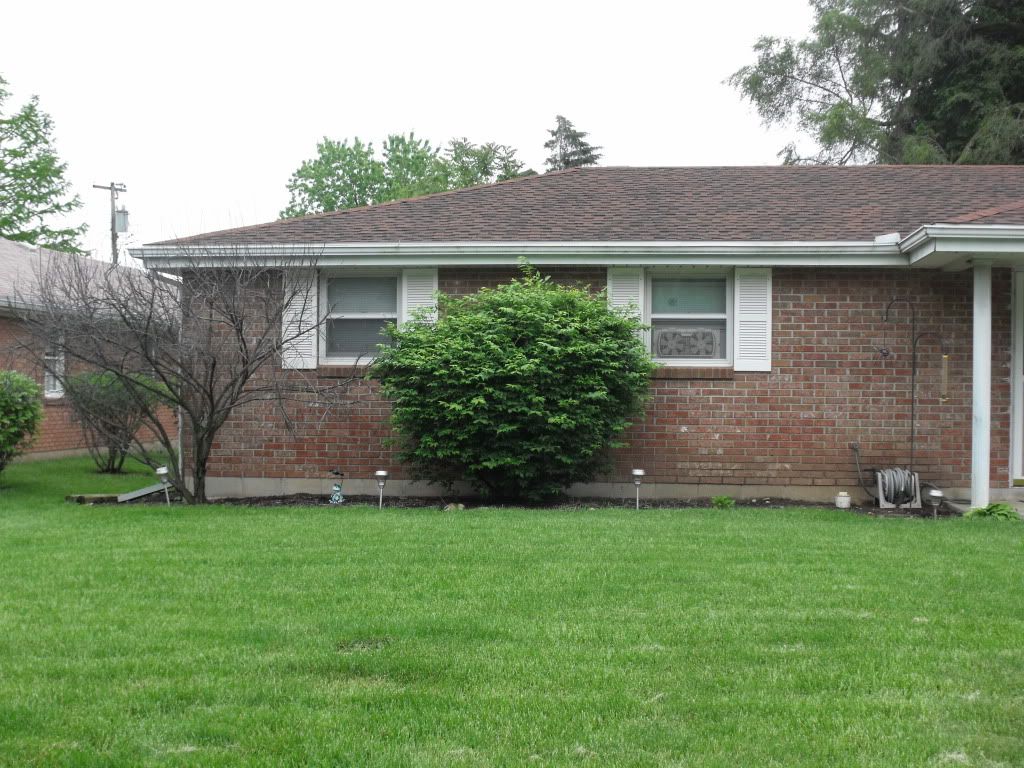 This was my project last spring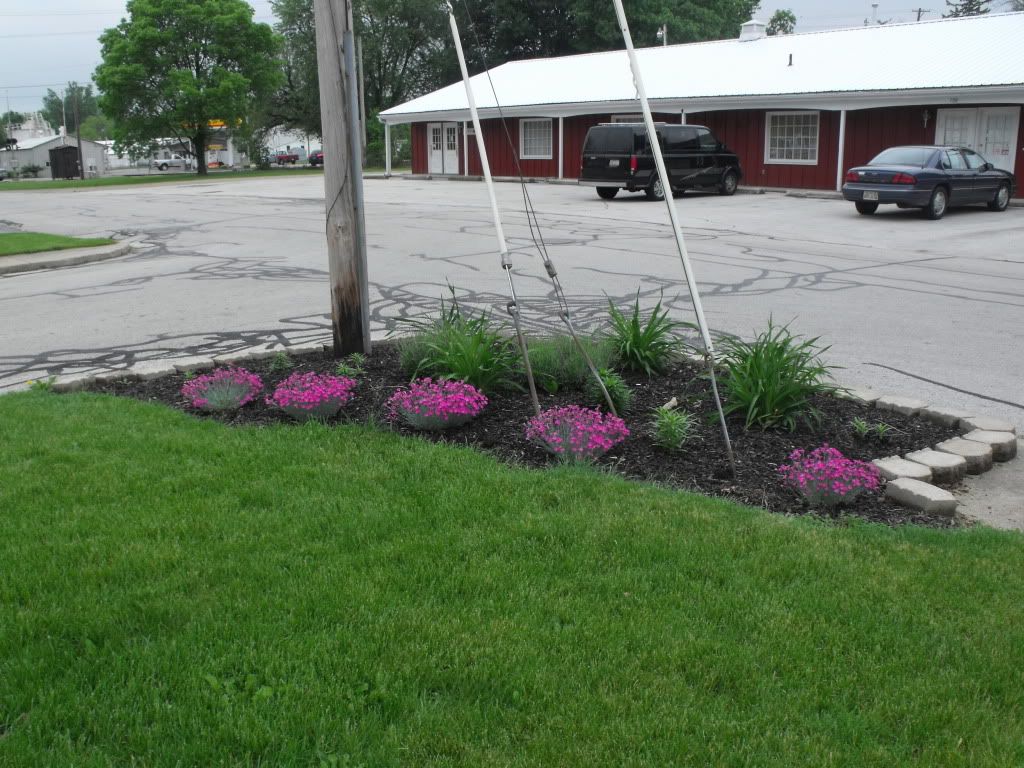 Finally - I think this is a forever and ever hydrangea. You agree??? I'm dissapointed that it's still so small. I planted it last spring.