Make container gardening easier +pic
TheMasterGardener1
(5B)
July 17, 2012
Just want to talk about container gardening and how you have made it easier and more productive over the years.
I would like to talk to some others on here about how they grow in containers. What mix? What fertilizer?
I have to thank Tapla for making Container Gardening easier for me.
1. Tapla made it clear how much more reliable synthetics are for container culture.
2. Made it clear how important the basic macro and micronutrients are. Making me relieze how useless those low nutritional additives(amino acids or hormones ect.)really are.
3.Gave me a different outlook on container gardening.
I am making this post to show others just how much Tapla has changed my container gardening experience and overall knowledge of plants.
Here is a cayenne plant in a small #2 pot. Grown with synthetics.
I posted this in another forum on here, but I think it may get more attention here in the Container Gardening Forum.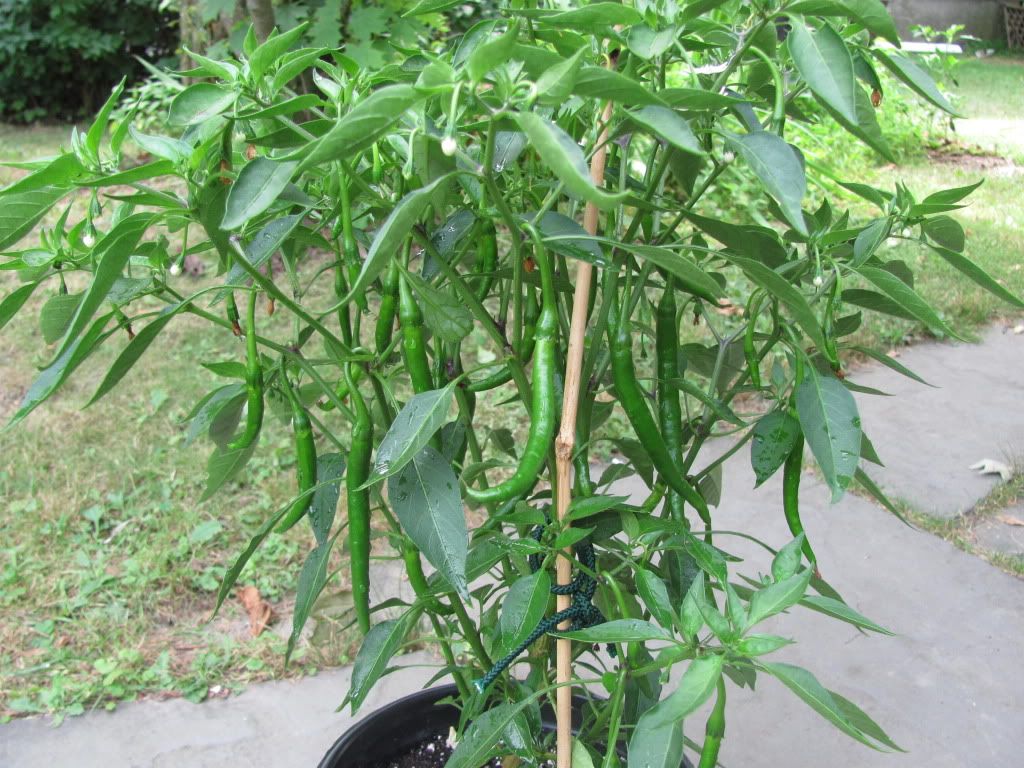 So back to the orginal questions-What fertilizer? What grow medium(like 5-1-1 or gritty bark coco ect)?
How have you have made container gardening easier and more productive over the years?
Thanks.