possible nutrient problem
weirdflowers
(5)
July 24, 2012
Hi all-
This year, I tried a soil-less mix for my plants. I modified the 5-1-1 to 5 parts sifted pine bark, 1 part pine bark fines, 1.5 parts pea gravel, and I added dolomite to the mix. I water every three days or so with Miracle-Gro 24-8-16 with about 1/4 tsp to a gallon of tap water. Everything seemed to be going fine, but within the past couple of weeks I've started noticing problems.
This is an Amorphophallus konjac 'Gordon's Gold', a variety with an unusually light leaf. There's some blotchiness on the leaf, and a couple of the tips aren't looking so good.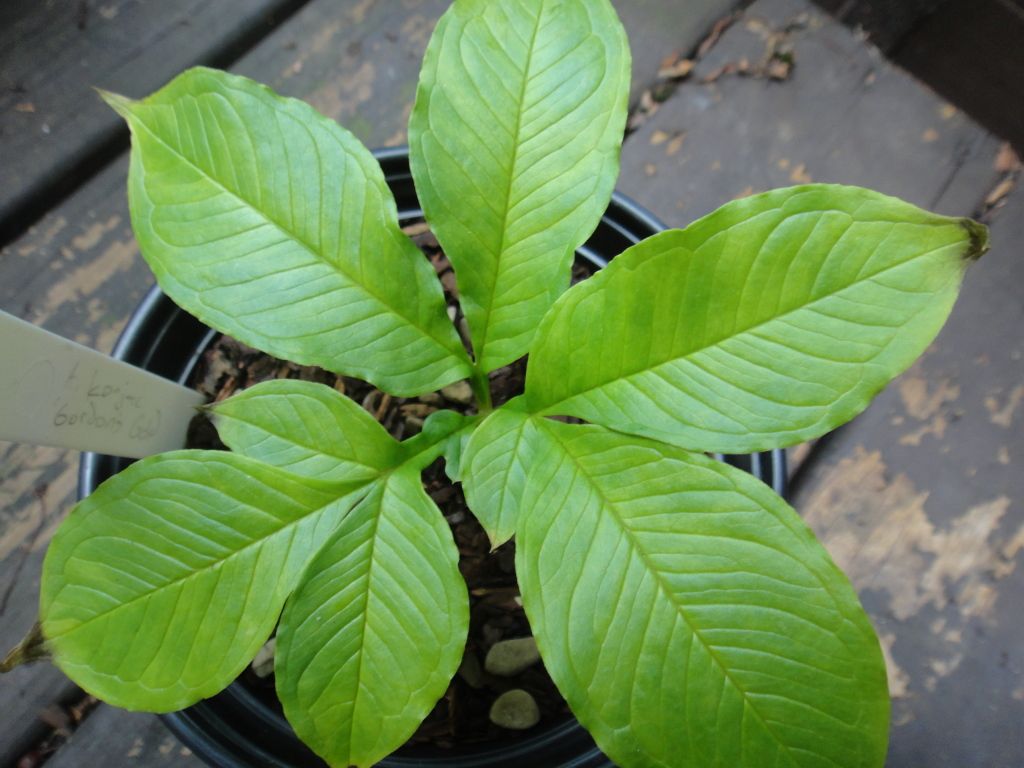 Amorphophallus myosuroides. The dead part of the leaf on the left turned dark and translucent before it shriveled up like that, and I've seen a little bit of that on some of my other plants as well.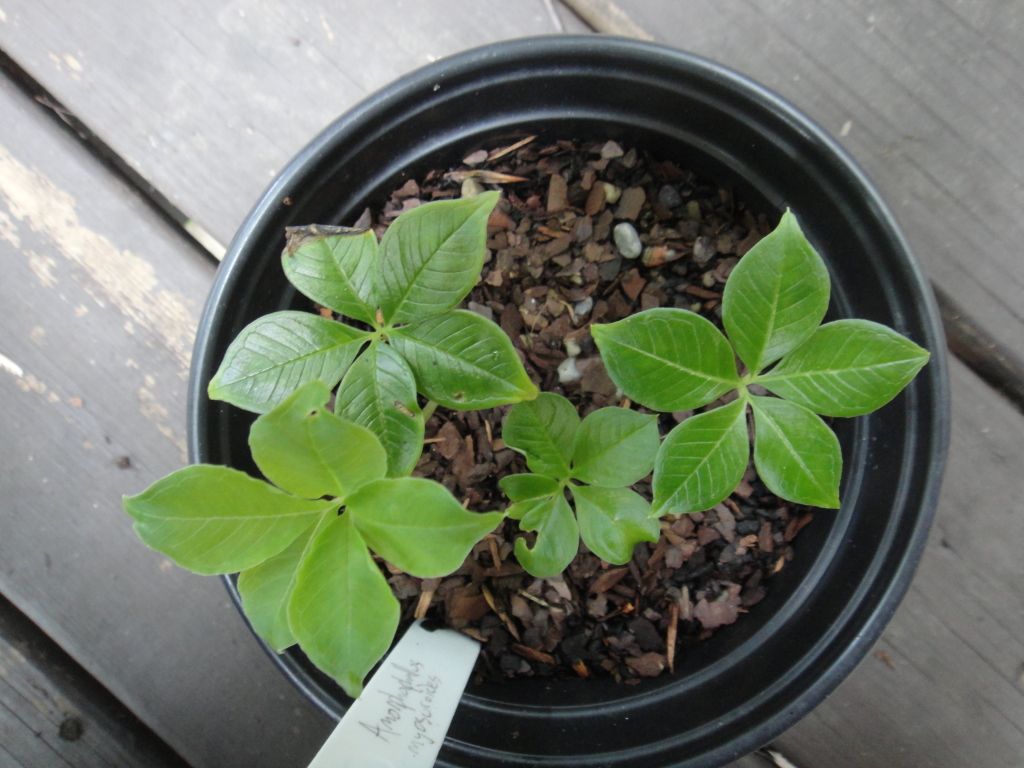 This last one is another konjac showing some of the blotchiness I mentioned above. I've noticed this on several other plants as well.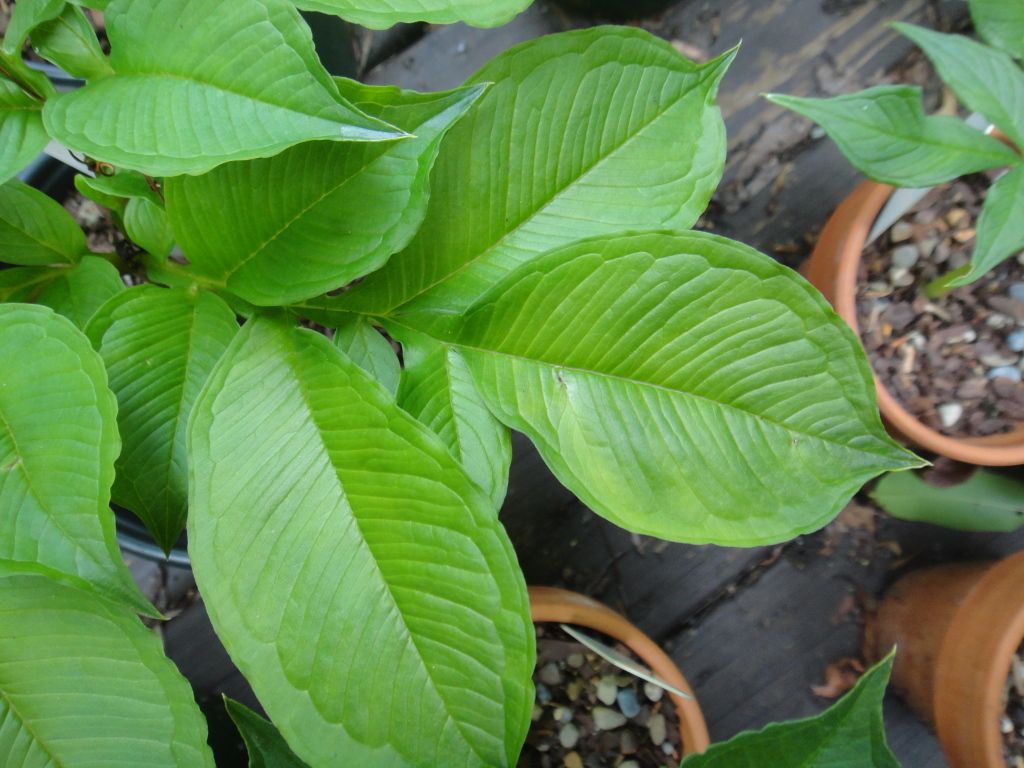 So....I've looked at some resources on nutrient deficiency and my best guess is a manganese issue, but if anyone can help me out, I'd really appreciate it.