'For what do we live ...
laag
(z6CapeCod)
May 7, 2009
"For what do we live but to make sport for our neighbors and laugh at them in our turn." Jane Austen
This is the photo story of an overgrown yew, a Sam Adams Lager, and a frustrated landscaper with a back injury, who read a few too many Dr.Suess books to his daughter, and a pair of pruners. ....for your amusement.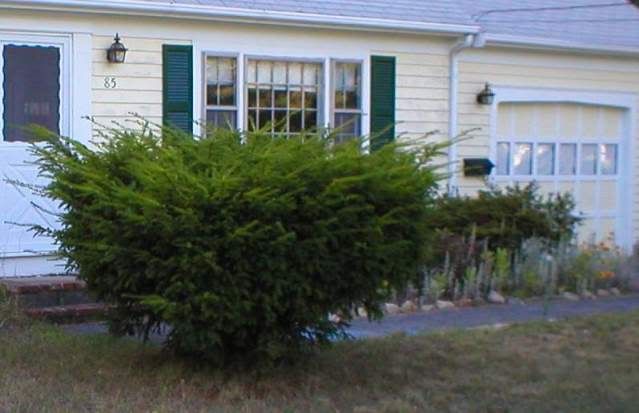 No, I'm not a Packers fan, but perhaps the previous owner was.
You ask for undyed mulch, you get ....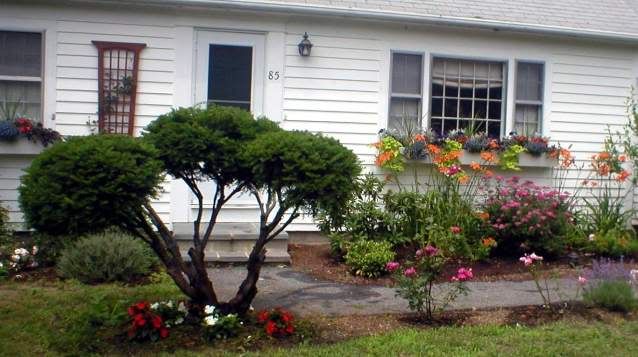 Aside from the window boxes, these are recycled on-site plants, so bear with me.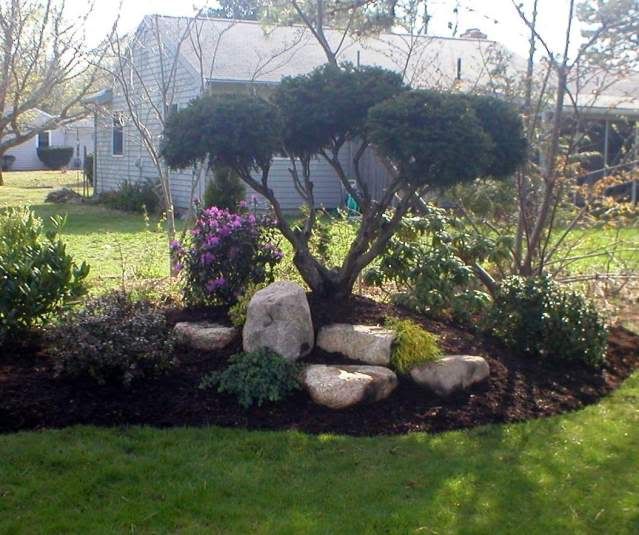 Thankfully, after six years, my back is pretty well pain free and I am starting to be able to do some things again. Yea! ... like get my own mulch and spread it!

I finally bought a few plants this year ....very few. But, hey, there year ain't over yet. Rome was not built in a day.