WANTED: Succulents for succulents
whip1 Zone 5 NE Ohio
September 21, 2013
I have a few succulents I'd be willing to trade.
A few smaller Jades. The regular type, and gollum.

A larger jade. The one on the left is the one I'd like to trade.

A pony tail palm. The caudex is slightly larger than a golf ball. I'll trade one of these.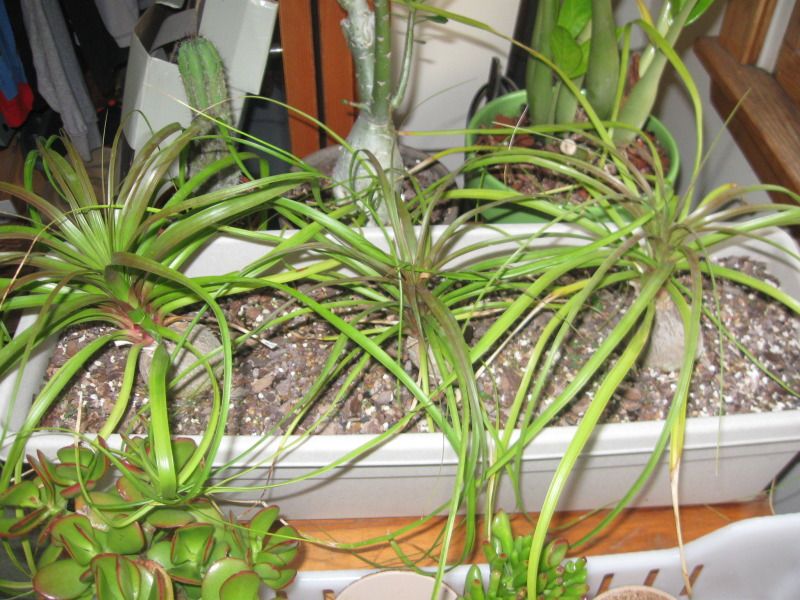 A sansiverium. The variety escapes me, it's in an 10 inch pot, and it's about a foot tall. It's the one on the left in the Yellow pot.

I also have a red blooming amaryllis.
I'm looking for plants that grow large caudex. Let me know what you have, and what you would be interested in.
Rob