Can I get a stamp of approval?
peace_rose
(5)
June 2, 2010
We are in the process of re-landscaping our backyard due to an addition we're building to the back of our home. (I hadn't anticipated what a mess a back-hoe could make!). I'm considering planting 3 euonymous shrubs very close to the foundation. I would like to know:
1 - Is it ok to plant them 12-18 inches from the foundation? There's only about 2 feet between the foundation and sidewalk. Similarly, the space to the left of the window well is pretty narrow. Here's a picture: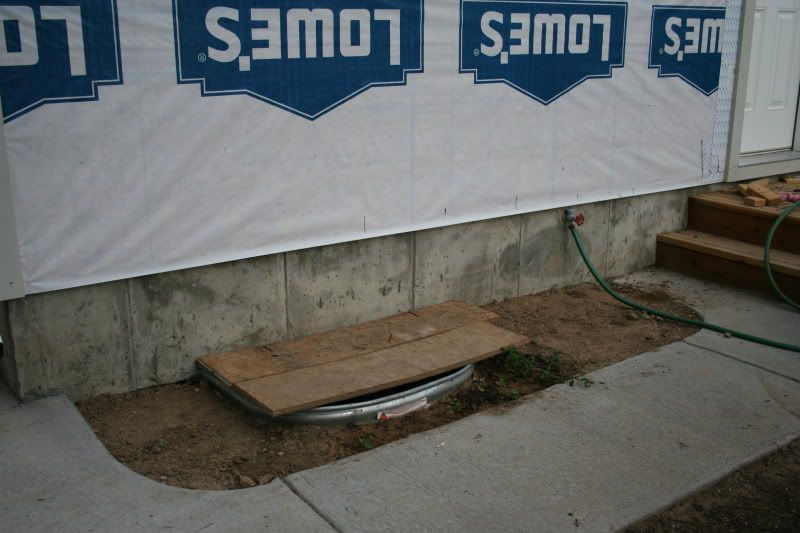 And on the other side of the back porch:
2) I've been thinking of planting Emerald 'n Gold euonymous to the left and right of the window well in the top photo, as well as to the right of the window well in the photo above.
The wall in the photo faces East. (So the euonymous would get morning sun and afternoon shade). I'm also considering a Manhattan Euonymous (not shown, but off to the right where there's a lot more room). I really just like these plants and they seem to do well here in Colorado. And I don't have any in my yard, so here's my big chance! I'm very interested in hearing if there is a specific species of euonymous that would do well next to the window wells, or if it's unwise to plant there.
Here's another photo of the whole view: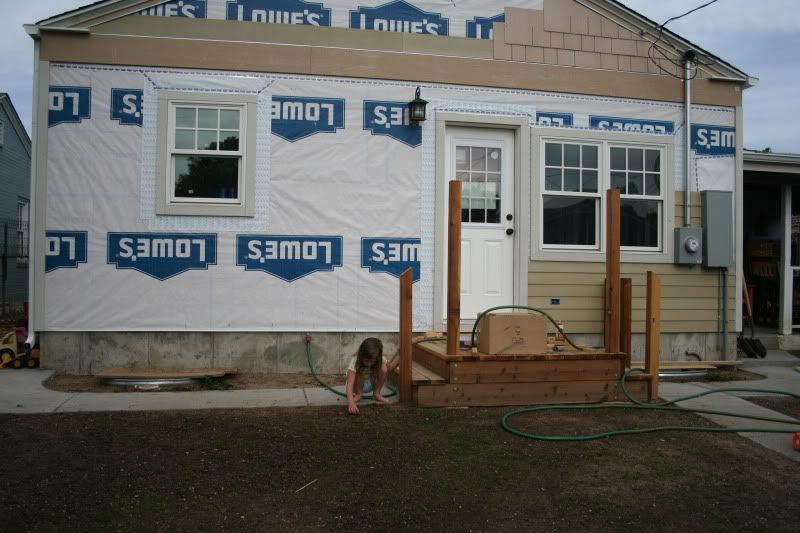 Thanks in advance for your advice - I've always found it to be spot on!