Ideas for backyard
Have a huge soil pile in backyard that is full of weeds and quite an eyesore. What is a good way to deal with it.
The size is about 80 ft across x 40 ft x 12 ft (max height), This is all Georgia clay which is awful.
Bring in a dump truck and cut most of it?
If so is resultant open area (or gentle slope) easier/cheaper maintained by pine straw / mulch / bermuda sod?
Or is it better to do a terrace like structure with retaining wall? I guess that is going to cost a lot more.
I have an ad on CraigsList and it has multiple pictures attached to it.
http://atlanta.craigslist.org/nat/lbg/3834202703.html
Thanks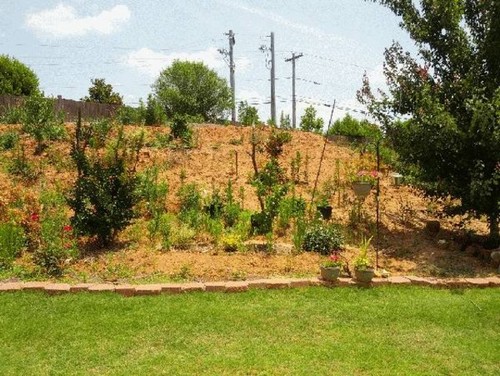 Here is a link that might be useful: Craigslist gig post