Diagnose my container plants
Rickster88
(USDA14)
July 26, 2014
I've been using a mix of 5 parts pine bark (size is about 1/2 and inch), 1 part perlite, 0.5 vermiculite and 0.5 peat moss with pretty decent results. Nothing has died so far and the ones that have come back from transplant shock is pushing out new growth. But there's some things that just elude me.
1) ficus lyrata
Ever since the transplant from the nursery pot into the 5-1-1 I make, it lost some of the leaves on the lower part of the stem which was expected. Ever since that time (close to 3 months ago) it has grown 3 new leaves but none of them are big. They look puny compared to the other older leaves.
My watering habit for this is twice a week and I flush it each time and let the water saturate into the mix for about 2-3 minutes before I throw the excess that drains out. I usually check using a wooden skewer.
My fertilising habit for this is once a week on 1 tsp of miracle gro 3-1-2. And once a month citrus tone 5-2-6 CRF which has micro nutrients.
It gets direct filtered sun through the west facing window it it receives intense heat too.
I also noticed that the roots seem to gather peat moss and vermiculite whereas at the edges of the pot it seems to be mainly pine bark.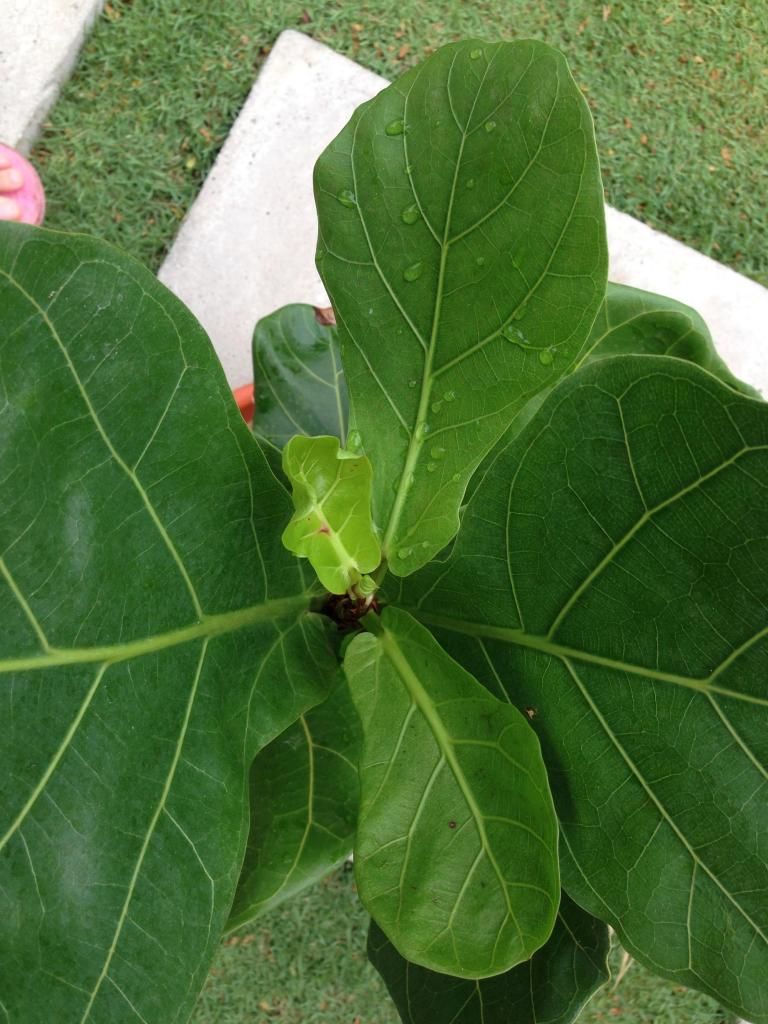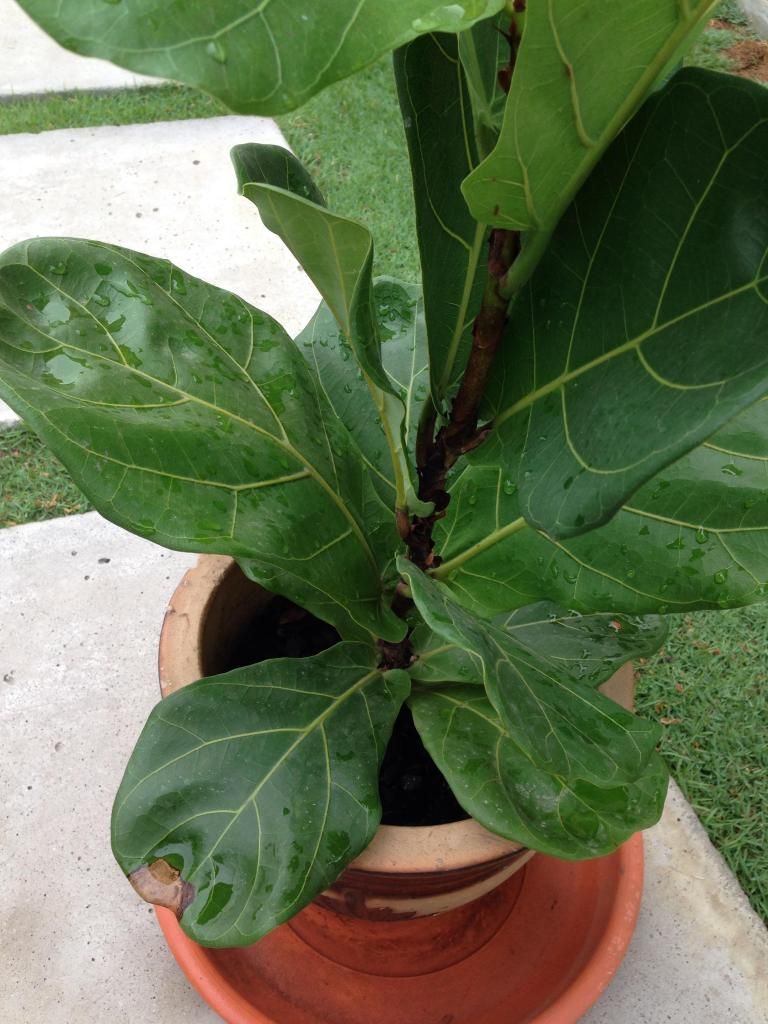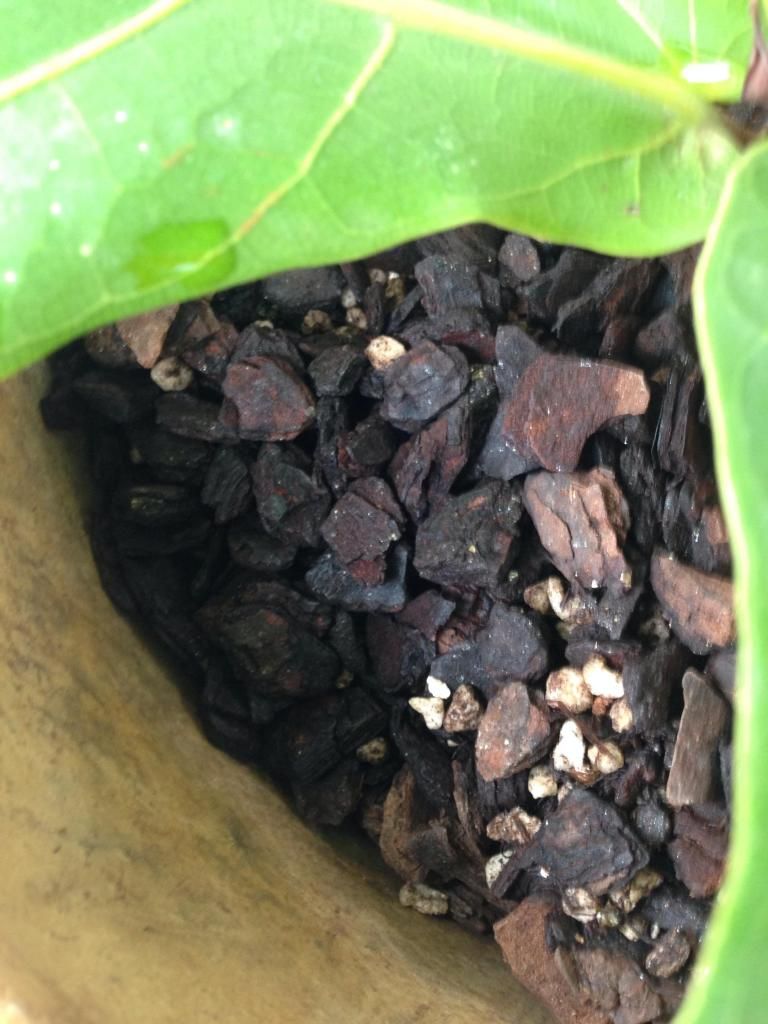 Is this a nutrient problem? And if so what?
2) ficus elastica
I just transplanted this yesterday. It was dropping heaps of leaves and I found out that the soil the nursery used was some sort of mud. It was rock hard when I bare rooted it and when I washed it it became sludge. Prior to transplanting I watered it minimally cause I had a strange feeling that if I watered it profusely, root rot might catch up to it.
I just wanted to know if the signs of these leaves are indicating a water deficiency? If it is I think I should have fixed this with the 5-1-1.

3) orange jasmine
My watering habit is to water this daily
My fertilising habit is to fertilise with miracle gro 3-1-2 once a week at 1 tbs and the espoma citrus tone once a month.
It is under direct sun
It was transplanted 2 months ago, untangling the roots and cutting away long roots where it is not fibrous.
It was grown from seed many years ago and hence why it has two stems which are now fused.
I know that the roots have gotten over the transplant shock cause it's been pushing new growth fast and it is flowering (something that this particular jasmine doesn't do often in the past). The new growth is happening on the smaller less dominant stem (you can see it on the left of the first picture).
The other stem seems to be wilting away slowly without new growth and the colour is pale green. A vast difference from the other stem. What is causing the disparity?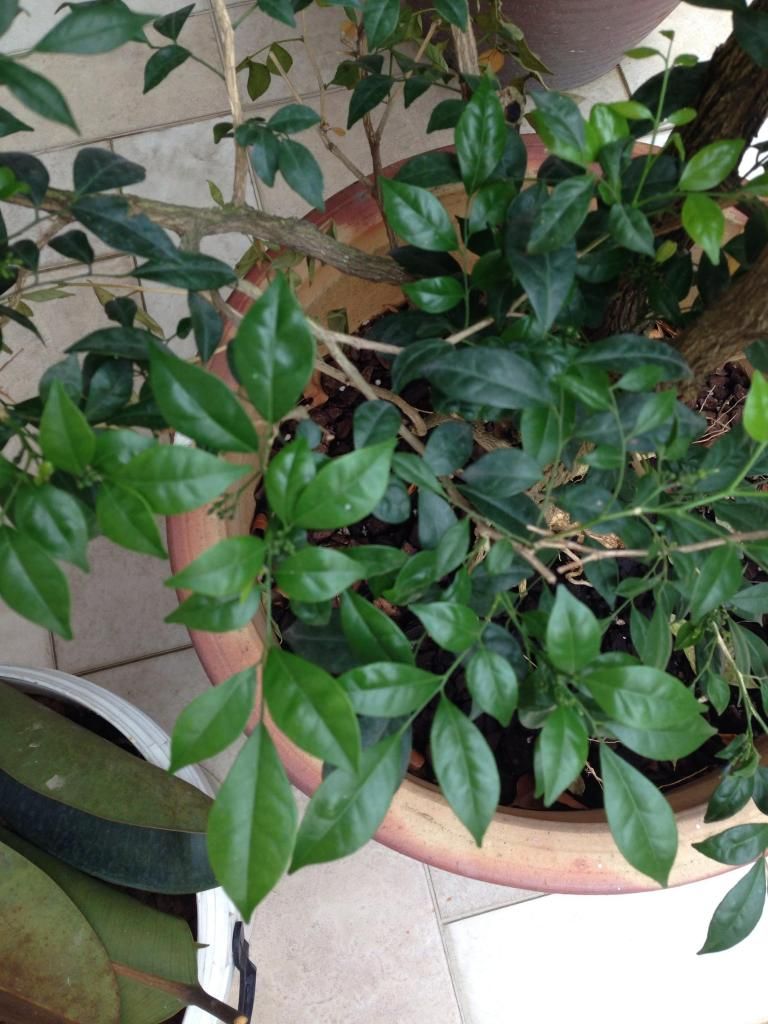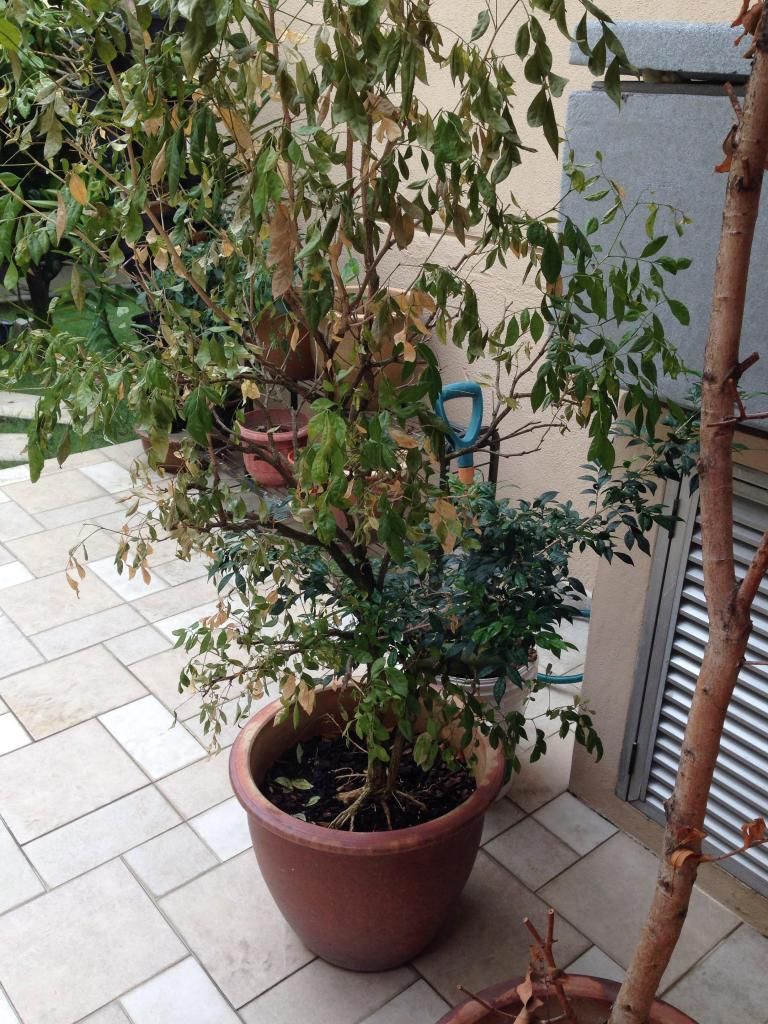 Any ideas?