Planning a backyard patio / landscaping - pics!
Hello all!
I've been lurking for a while, picking up all kinds of useful info. I suppose my problem is I don't know where to begin. This will be DIY - but doesn't have to happen this year. We've lived here for 12 years, and yes - our backyard still looks pretty much like it did when we moved in. It just hasn't been a priority, even though we do spend a good bit of time out there. We have a few issues to address - obviously not all at once. Baby steps!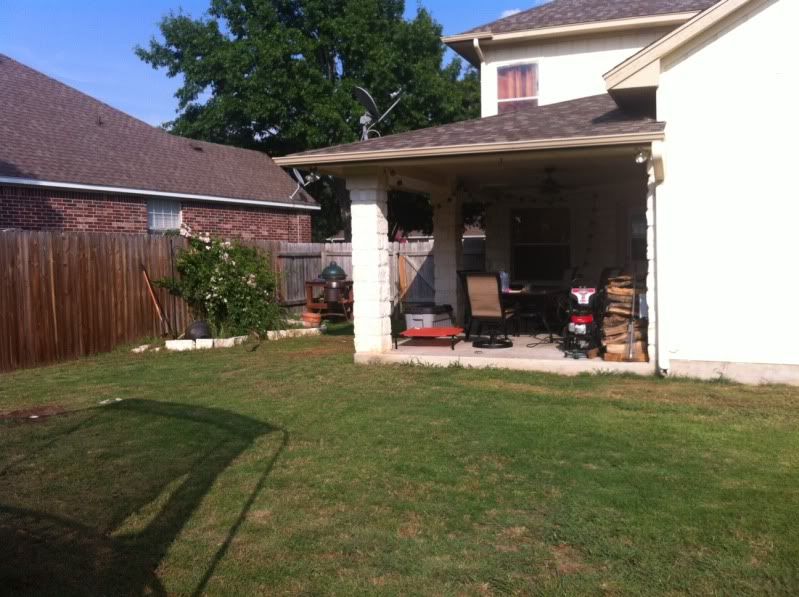 1) We'd like to expand our outdoor living area. We currently have a covered patio that we love. It has Western exposure though, and that makes it hard to enjoy during happy hour. :( I'm leaning towards adding a second patio under our nice live oaks, but DH isn't keen on that idea for some reason. He could probably be persuaded if it makes sense. It's very hard to grow anything there anyway - no irrigation system. Even Asian Jasmine is struggling.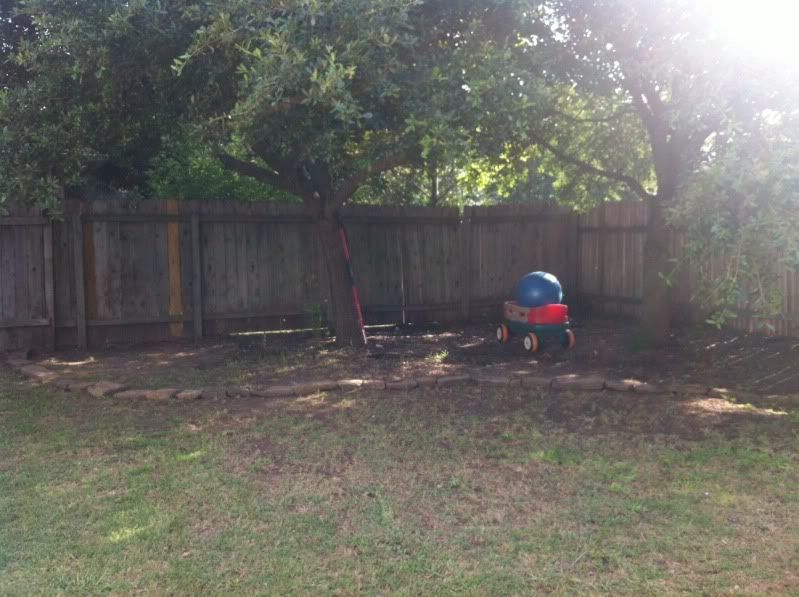 2) We want to get rid of the grass and rose bush beside the patio. Again - no irrigation, and the hose is on the other side of the house. I'd be ok with planters or something, but grass is a mess of weeds, and the rose is continually overgrown. Flagstone patio perhaps here? Maybe extending out around the front of the current covered patio? We'd like a firepit in an ideal world. Maybe another seating area?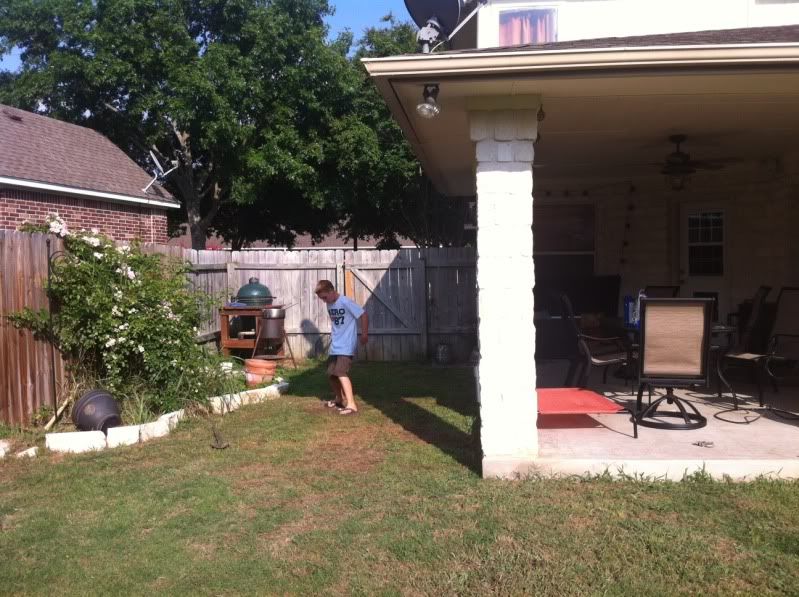 3) Bushes / something along the back of the house. Natives preferred (again, watering isn't all that easy).
4) Same along the fence.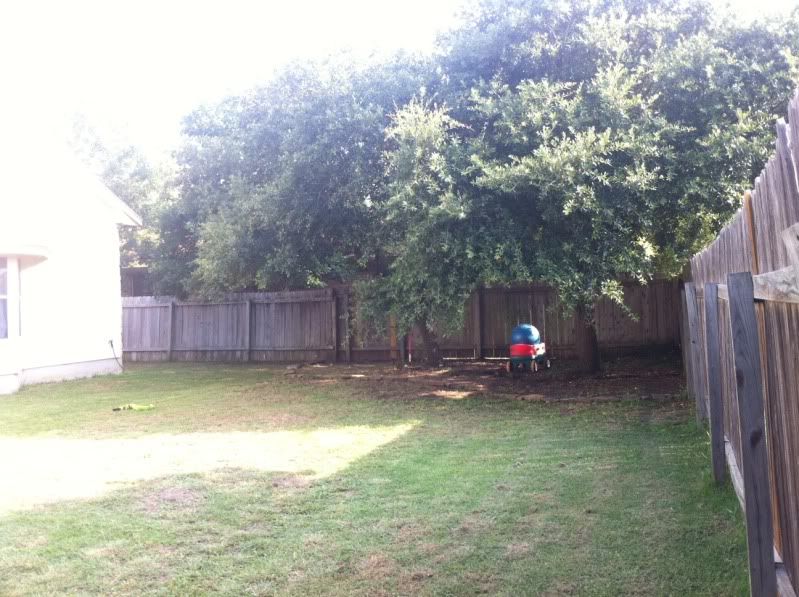 (trampoline is staying - kids would drive us nuts otherwise)
5) The grass is a mess and the yard isn't level. Not sure how to remedy this, but I've been hanging out on the lawn forum as well. We are losing the bermuda battle, and may just start encouraging that to choke out the weeds... The drought last year killed most of the St. Augustine, but the bermuda is at about 60% now.
Any and all advice welcome! Thanks in advance