WANTED: Sunchokes, incl. red/pink. Have: Tree Collards, Oca...
mark4321_gw
November 7, 2012
I'm looking for at least a couple varieties of Sunchoke (aka Jerusalem Artichoke, Helianthus tuberosus), hopefully at least 2 tubers of each variety. At least one of the varieties should be a red or pink variety (tuber color). I'm interested in one trade with one person who has two or more varieties.
I'm not just looking for regular sunchoke, as I can find those locally.
In exchange I have a rooted Purple Tree Collards, a cutting of a plant from Annie's Annuals (see link at bottom).
I could also add a few other things that may not be ready for a few weeks, as the tubers are still growing:
Oca (Oxalis tuberosa, at least 2, maybe 3 varieties)
Mashua (Tropaeolum tuberosum)
Yacon (possibly--my plant is less than 3 feet tall and in a pot).
If those are not of interest, I don't grow many other edibles. I do have a variety of Impatiens, Begonias, Passifloras, etc., some of them rooted. For example right now I have rooted cuttings of Impatiens namchabarwensis, Begonia luxurians, Passiflora sanguinolenta and others. If such plants are of interest I can go into greater detail privately.
Please email me directly if you have multiple sunchoke varieties and are interested in a trade.
The Purple Tree Collards rooted cutting is more green than purple because it has been growing in the shade.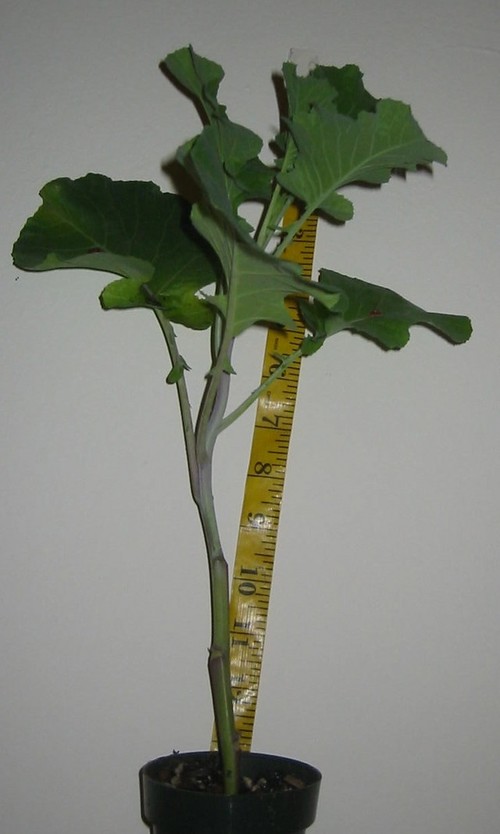 Here is a link that might be useful: Purple Tree Collards at Annie's Annuals