What to put at driveway entrance?
Hi:
We have a plan by a landscape designer, and we like it all except for the driveway entrance. We tried to contact her again, but I guess they're busy and not returning emails. (She had 2 different types of euonymus on either side.)
Anyway, we want Crape Myrtles on either side of the entrance and chose Natchez so that they could get tall and form an entrance "arch" eventually AND to help block the view of the new house going up across the street.
Any ideas on what else would look good in the area (pics below)? Both sides are identical. About 5' wide at its widest. The Crape myrtles are not centered (because of pipe). The area gets mostly sun.
Here's some pics: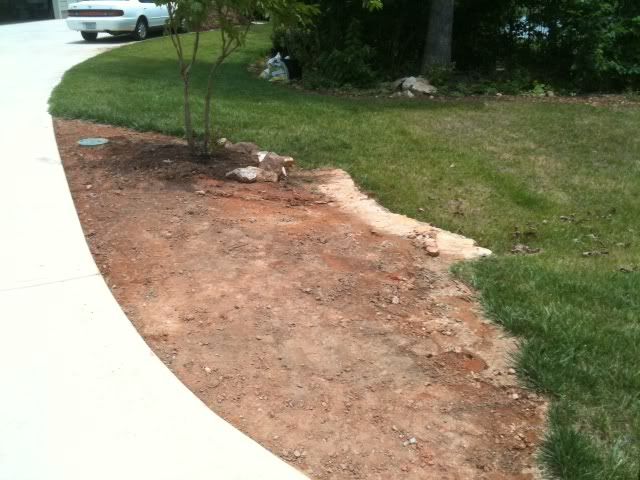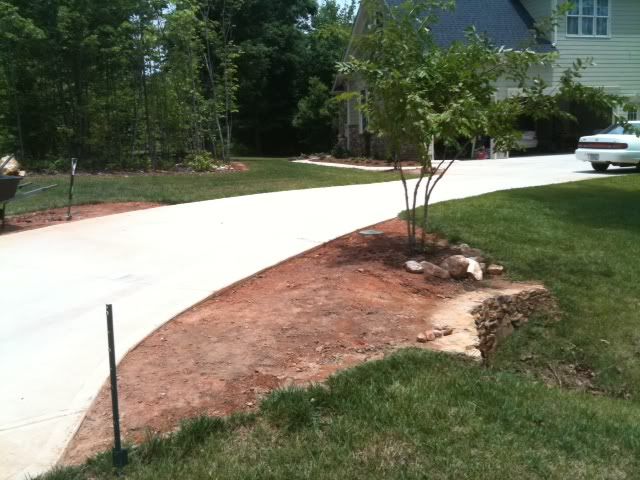 Thanks!
Tracey