Just singing in the rain! Tap water verses rain
meyermike_1micha
(5)
September 8, 2011
Plants can take a thorough soaking for days on end, but they can not take drinking water as so!
THEY SING IN THE RAIN!
Take for instance Gardenia. If I water mine more than one day in a row with tap water, the leaves will YELLOW. But, if it rains and I mean pours for days on end, it can take that and stay a nice healthy green! NOT ONE YELLOW LEAF after 4 days of nonstop rain. It sings in the rain along with all my other unique and rare plants.
What does that tell you?
Either mother nature is know exactly what our precious plants like and the plants know that as they react with song, or tap water is a slow killer of all plants treated with all kinds of chemicals,salts, pH issues and toxins in which our plants despise and gag.
Perfect example after 3 days of over 6 inches of rain. Look how green and not one yellow leaf. If I water this tree just once more too much before the soil dries out, many leaves will yellow, especially on my Gardenia and Jasmines.
Don't be fooled by your yellowing leaves!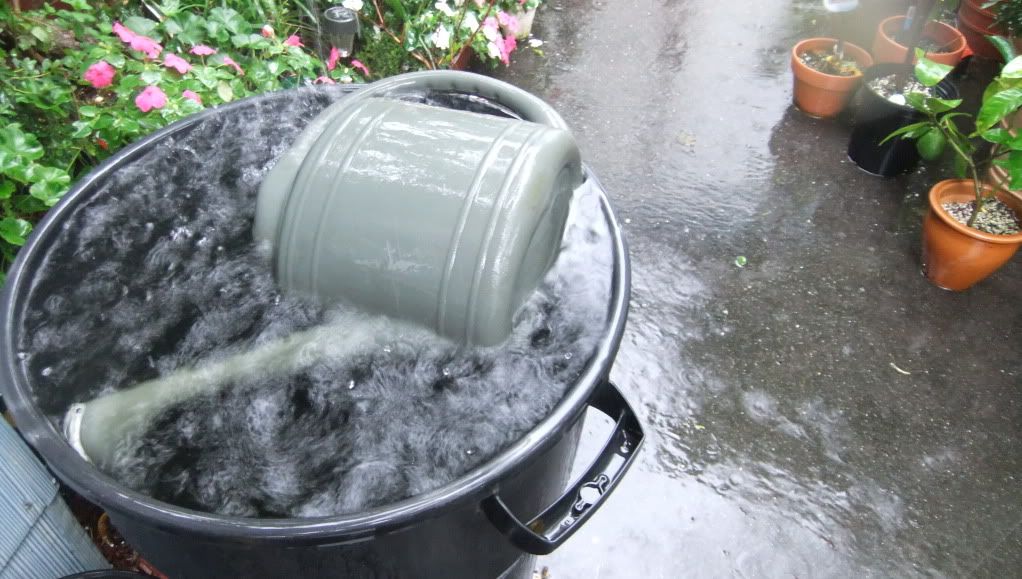 Mike