My Jades LOVE the gritty mix and Foliage Pro!
meyermike_1micha
(5)
September 12, 2012
This what my jade looked like before I transplanted it into the gritty mix and being fertilized.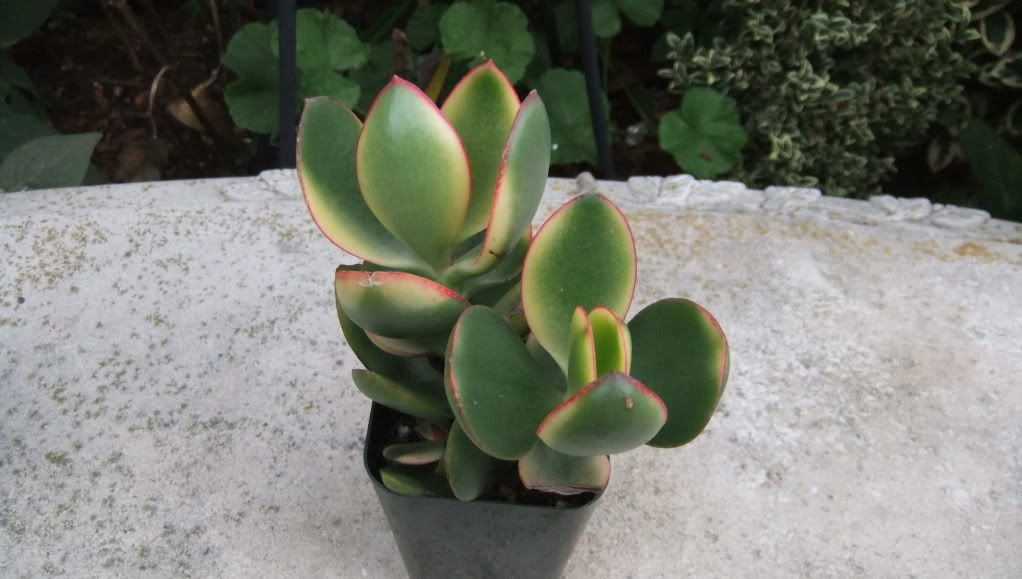 Now in 3 months time since I repotted it into the gritty mix and started regular fertilize doses with Foliage Pro, this is how well it has done. Not only has it grown double, but the colors have much much more vivid! I remember sending Al/Tapla a cutting of one of my jades and seeing how flawless and colorful his was compared to my mother plant, so I thought I would copy Al's practice of using the gritty and FP on mine, and it works! Sorry Al:-)
Josh, by the way, thanks to for having a positive affect on my jades. It was you too who told me to start fertilizing!
Not only can I water as often as I like, but I relish in the thought that I can fertilize as often as I like and leave these plants out longer than I use to in the cold.
3 months later! It has grown very fast. They are all growing at a much faster rate than before.
Mike