Landscaping ideas please?
Hi! I hope I post this right :)
Im sorry if this isn't the right place, we're starting from scratch. We have a gorgeous view across the street and don't really have a need for privacy in the front. I thought it was normal to hide the brick, but I was reading that might be controversial so I'd love to hear ideas!
Close up of space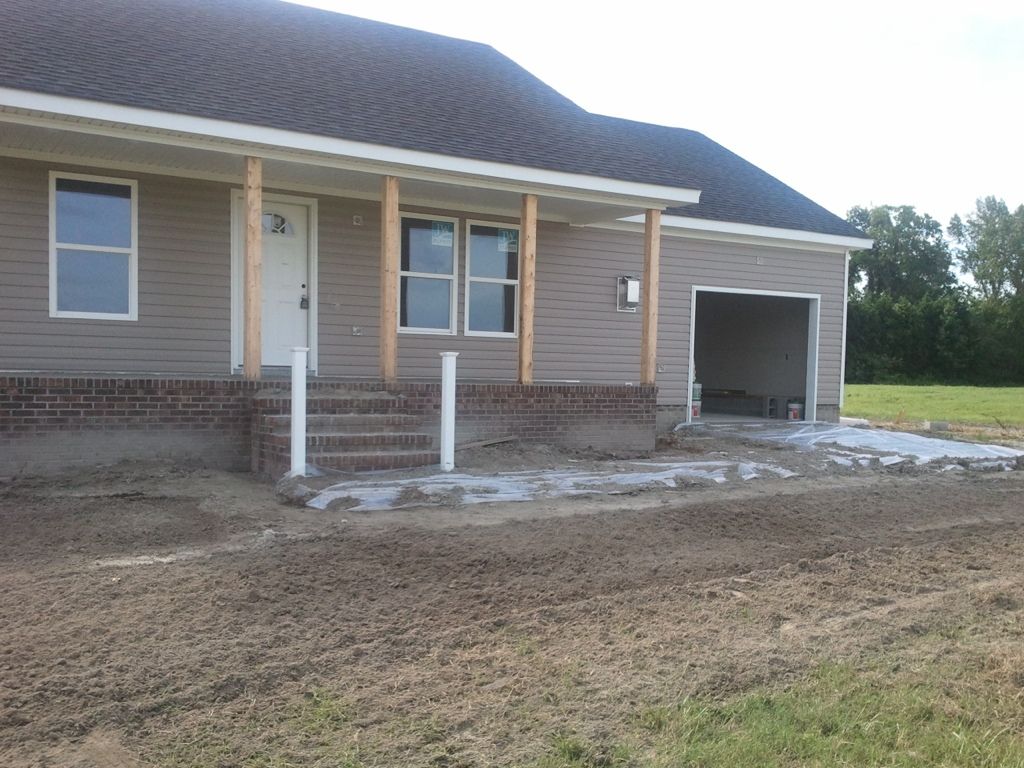 From street
The door and shutters will be black and there will be a white railing.